Lookee what I have
---
Today I had to drive down to the city, and in a car park I met up with
We parked next door and transferred the occupants from that nice looking trailer, into my ratty old stock. Do you know what it is yet?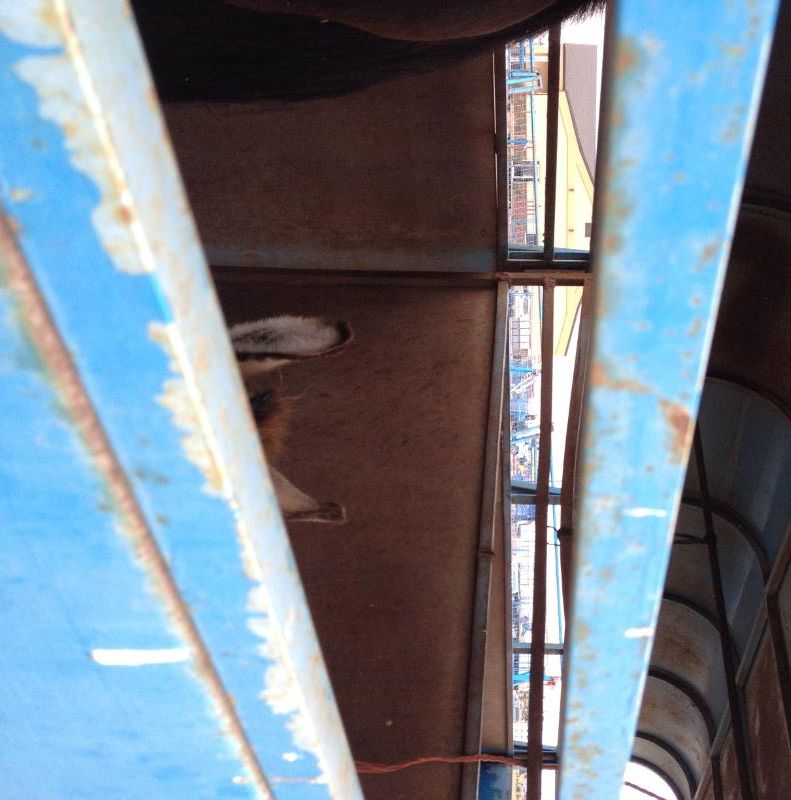 how about now
LOL, meet Poncho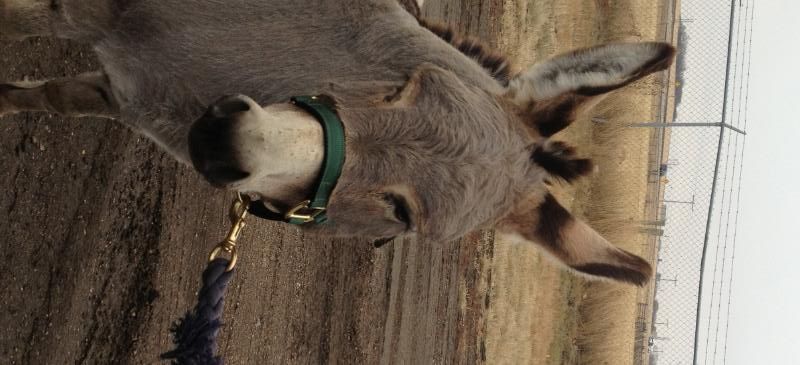 He is going to spend the winter here with his girl friend, my beautiful Ace, they are going to spend summers at his home, and then the winters with me..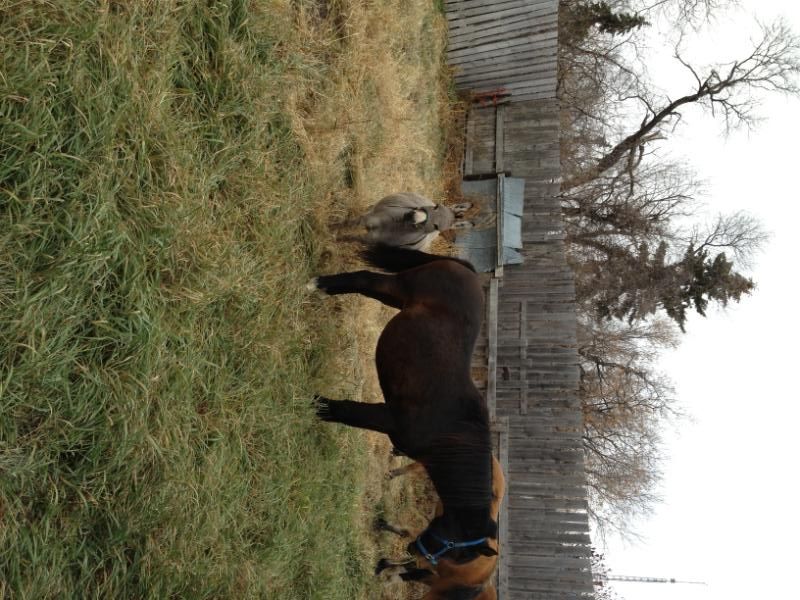 Aww. He's adorable!! I want a cute little fat donkey!!
Awww he's so cute. Now I want one.
---
R.I.P Duke <3
No hour of life is wasted that is spent in the saddle.~Winston Churchill

Showing
Join Date: Jun 2011
Location: Cariboo, British Columbia
Posts: 11,777
• Horses:
3
I love that way you did the pictures! LOL I really wanted to skip to end and see what you got but I read it as laid out and thought the little ear tips were so cute! Love him!
Quote:
sooo cute, is he a mini?
I have no idea, probably, I think Standard Donks are bigger.
Cuteee!! I'm so jealous!!
---
Pssh.I didn't pick up the wrong lead
It's called a counter canter...
...A very advanced maneuver.