Lotsa Ronan pics here!
---
Alright - so since my thread a couple months ago (mid-February?) about Ronan's weight and how to improve that, he's been on a round bale and getting grain twice daily. Grain consists of beet pulp, Step 2, flax, and a vitamin/mineral supplement that was recommended by a nutritionist. We have been working a LOT on long-and-low, and getting him to use his hind end properly, including a ton of collected/extended trot, transitions, trot poles (some raised) and conditioning. He's generally worked 5 days a week, and jumps one of those days, up to 3'3" ish. I'm still not thrilled with his weight/muscling/body shape, but I can't quite put my finger on why. His belly hair could be creating a bit of an optical illusion as well. He's hanging on to his winter coat as if his life depends on it even though we've gotten decent weather recently (as I'm typing this though the weather network is predicting snow and cold temps tonight, so I'm going to go put a heavier blanket on him today.)
I see him 5 days a week, and so I'd really appreciate input from fresh, un-jaded eyes with no emotional attachment.
Otherwise, here are some pics to enjoy: (and yes, my horse gallops stupidly.)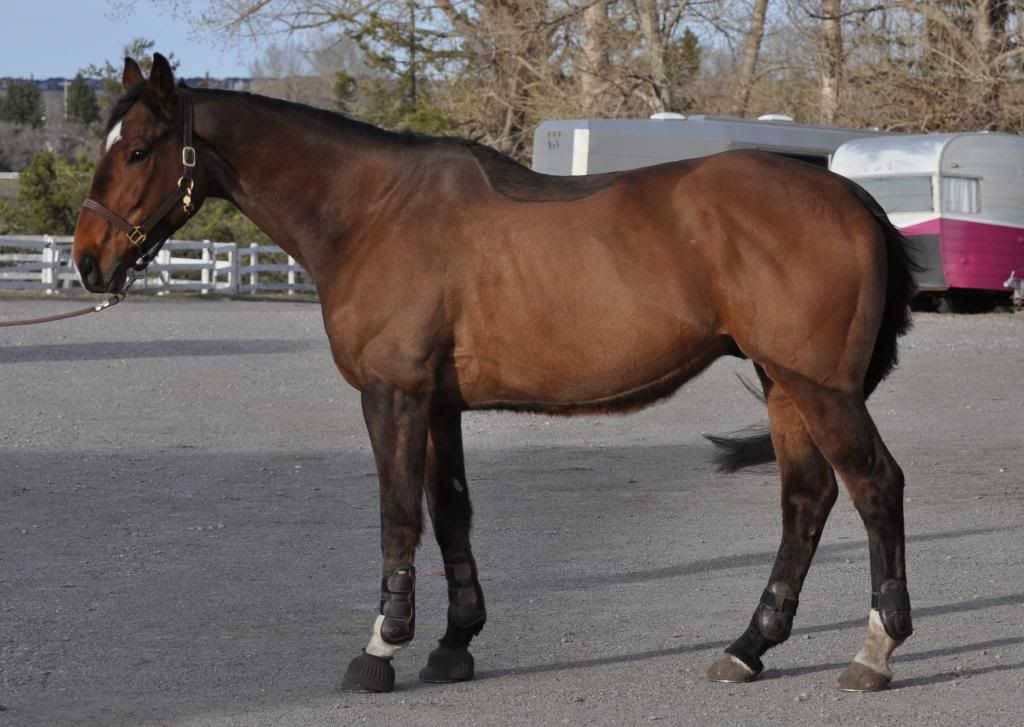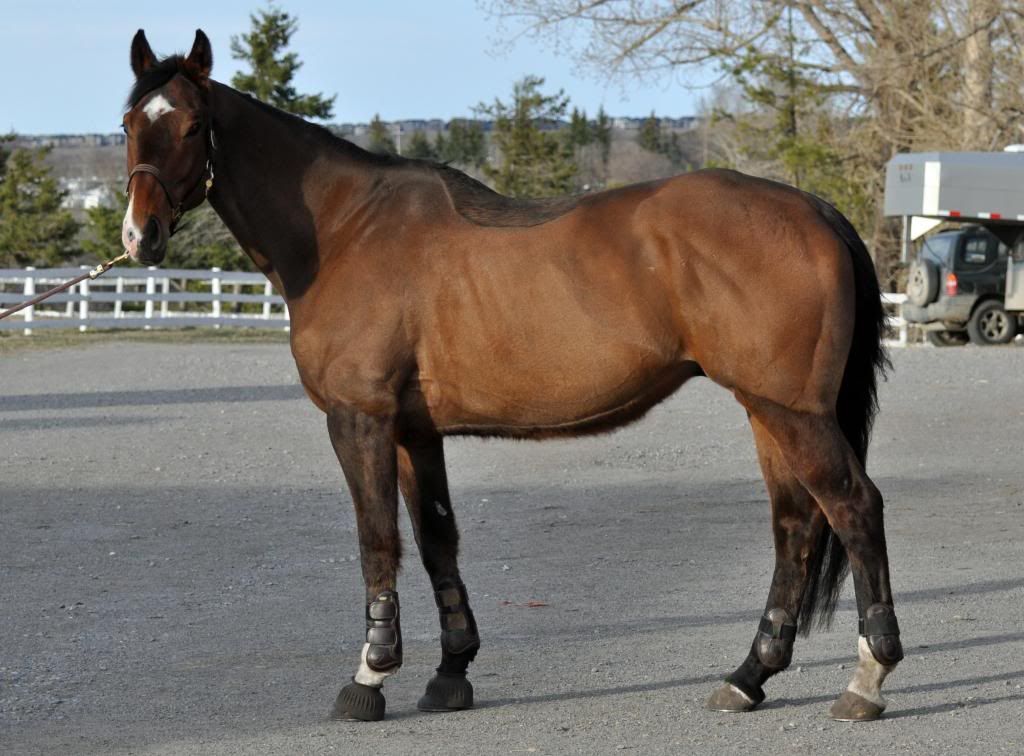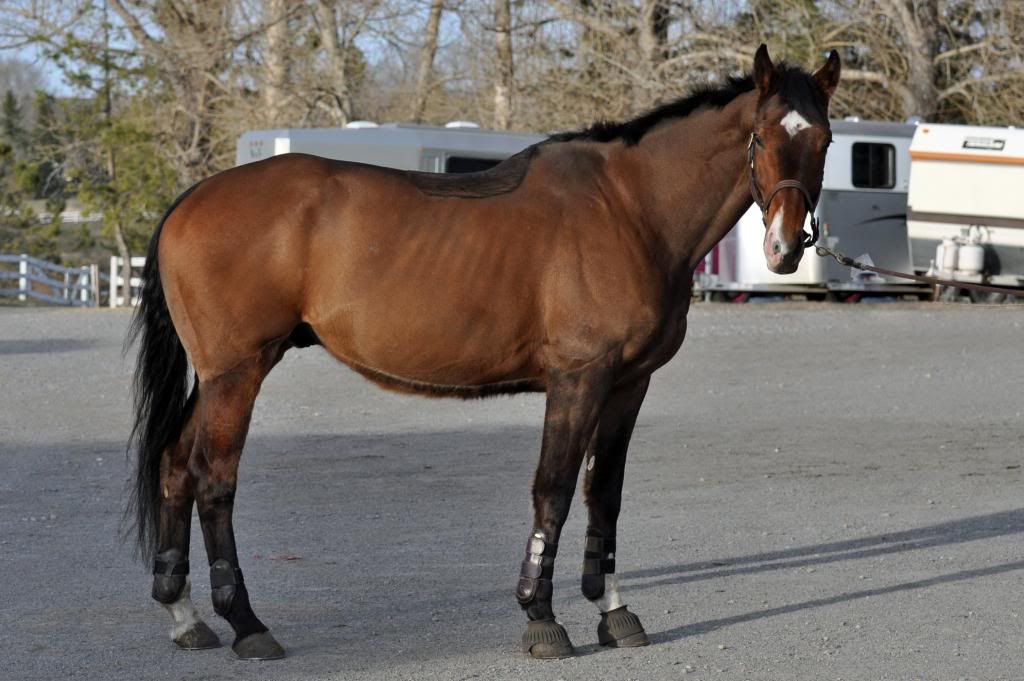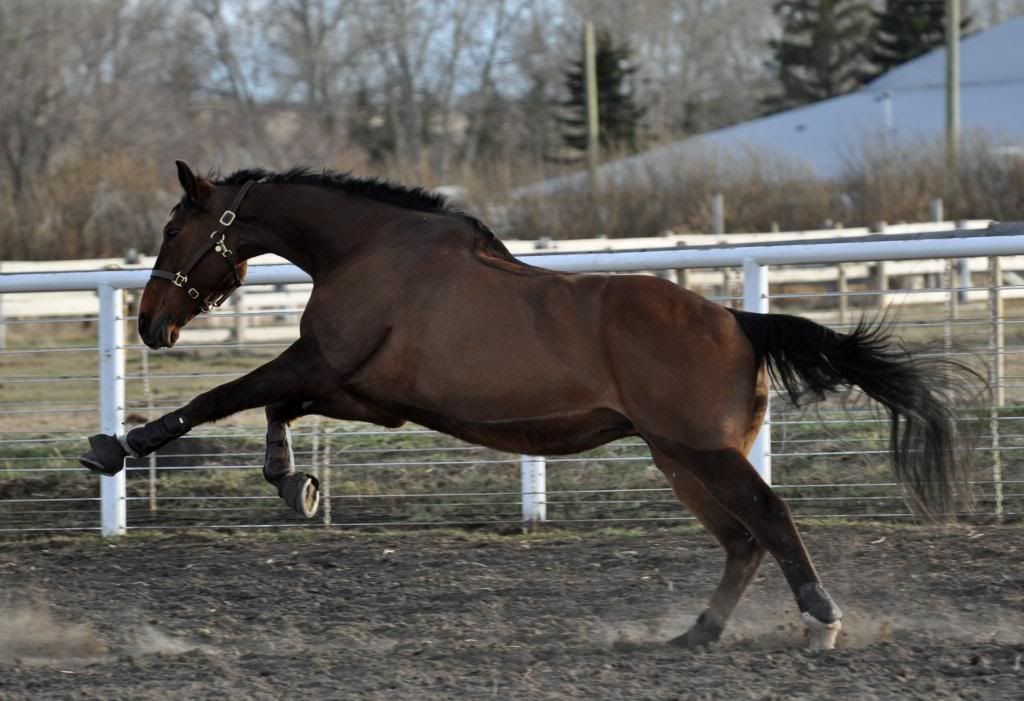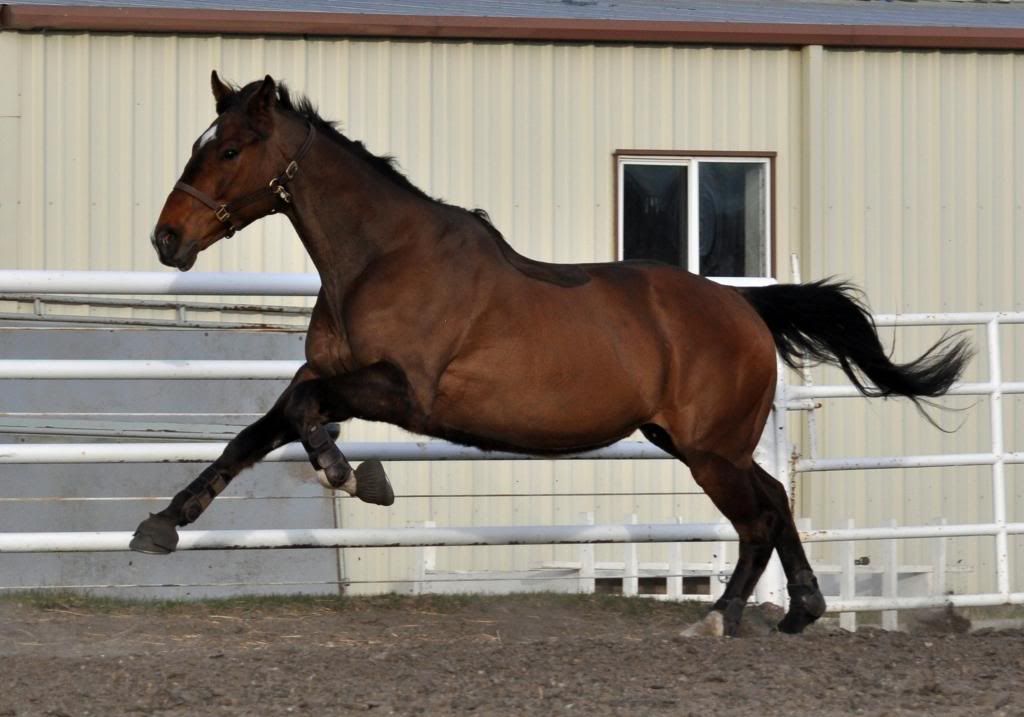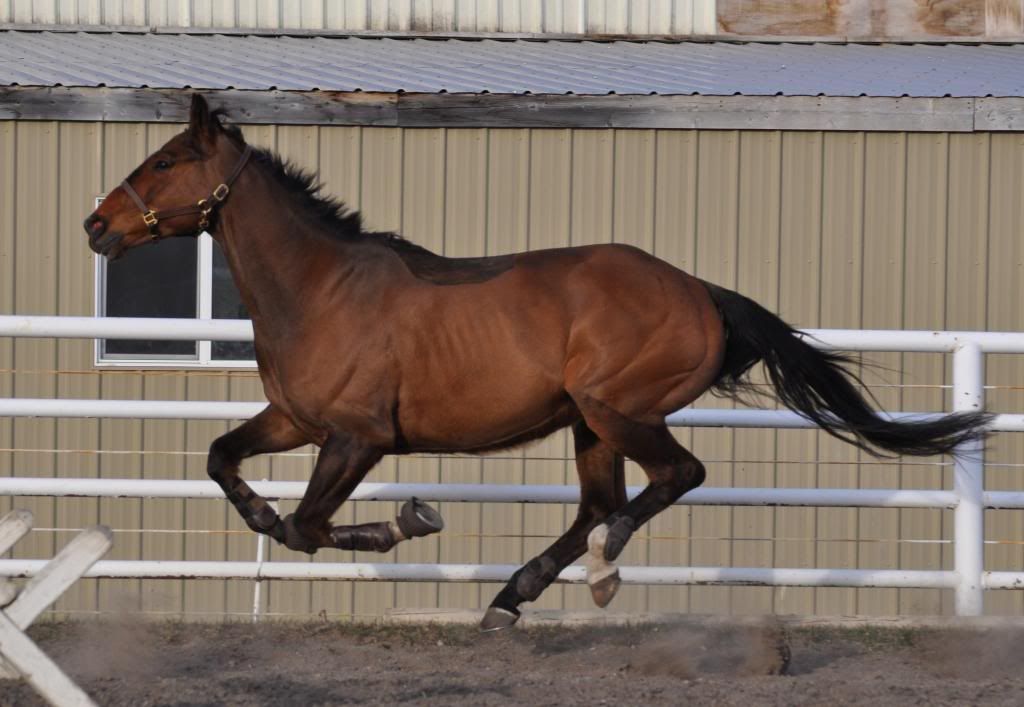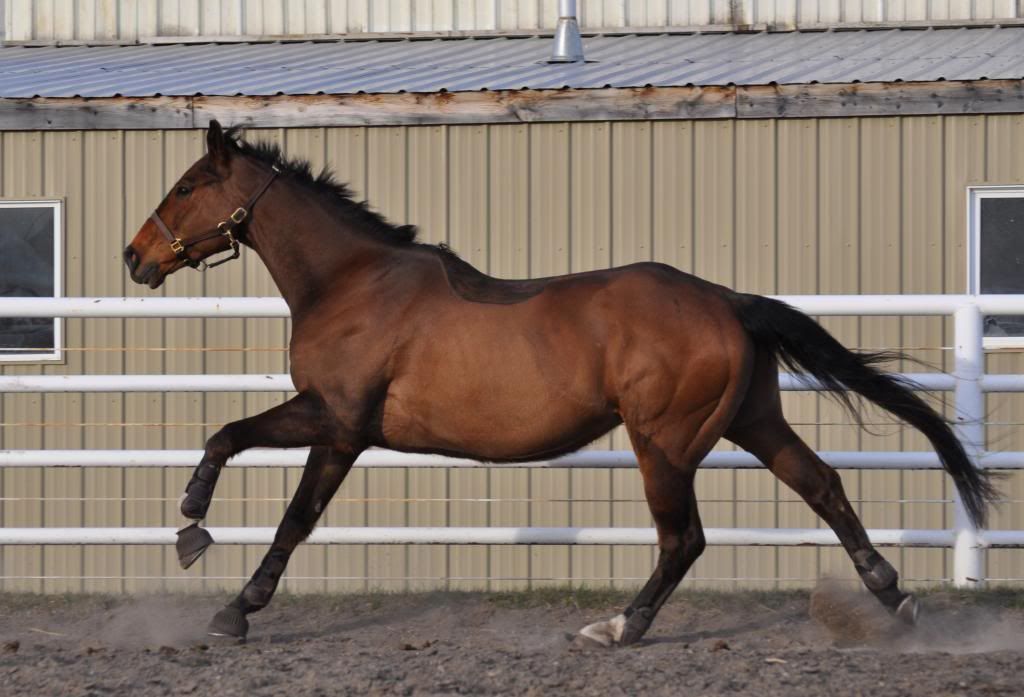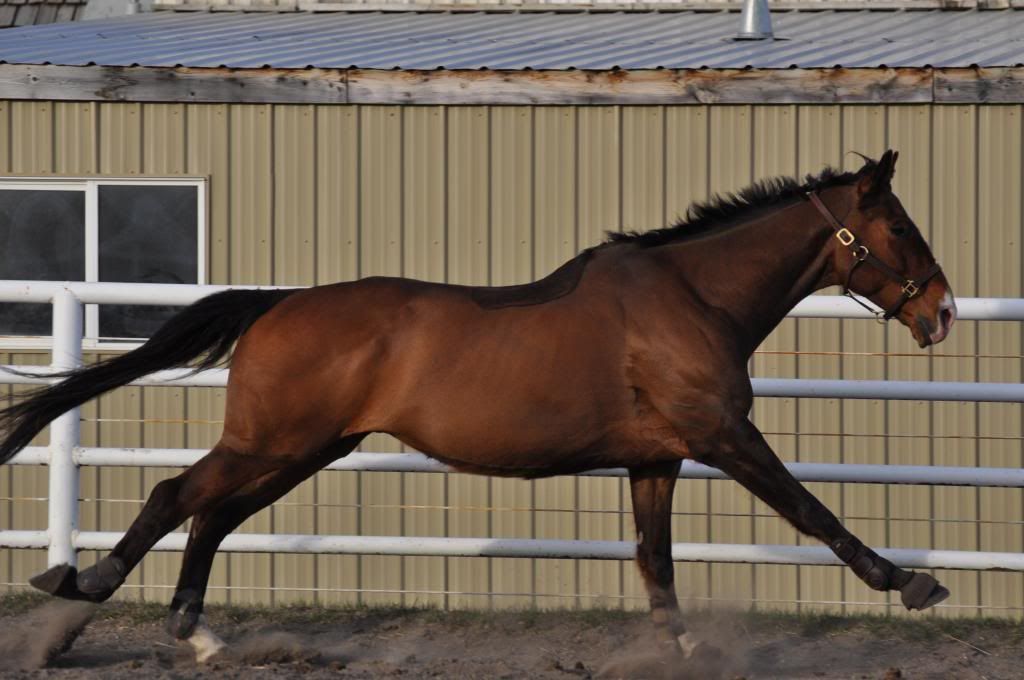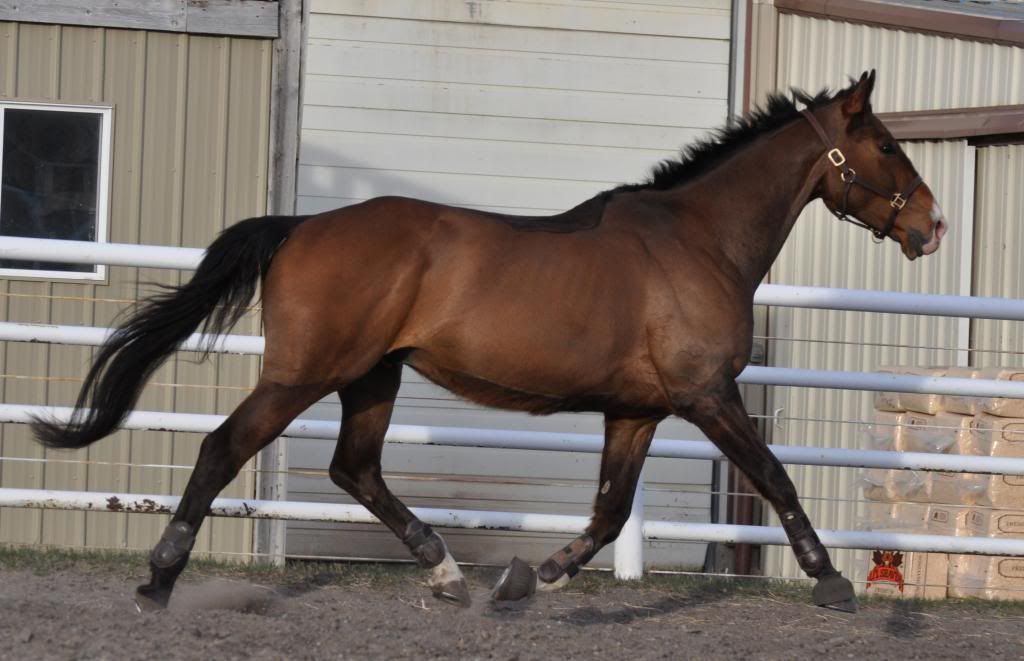 ---
The lovely images above provided by CVLC Photography cvlphotography.com
I think he looks awful..... so I shall trade you for one really out-of-shape, fat, spooky, tantrum throwing lil Morgan.
He comes with a stepladder to get up there right?
Green Broke
Join Date: Jan 2010
Location: south of nowhere, north of nothing
Posts: 4,644
• Horses:
6
Haha that super fuzzy under belly threw me off for a second. He looks great! Definitely see some weight/muscle gain on him

P.s. love those first two take off pics haha
Wow look at him go! He is so very handsome. I love the white on his nose.
---
RIP Minnie, 1981-January 15, 2010
RIP Maggie Mae I miss you
He looks great, and shares the same name as my brother!
---
You are never better than anyone. Every rider has skills they need to improve. The only one you must compare yourself with, is you.
He's so handsome!
I love his fluffy belly. :)
*drooooooool*
Posted via Mobile Device
Aww Ronan~ I missed this big guy. Nice to see him having some fun!
---
Pssh.I didn't pick up the wrong lead
It's called a counter canter...
...A very advanced maneuver.
:) Thanks!
---
The lovely images above provided by CVLC Photography cvlphotography.com
next time you turn him out and does that, get video to amuse us, ok?

are you still feeling that sense of , what shall I say, "ennui" with him?