Máni
---
The gelding I tried, Máni frá Hellulandi :)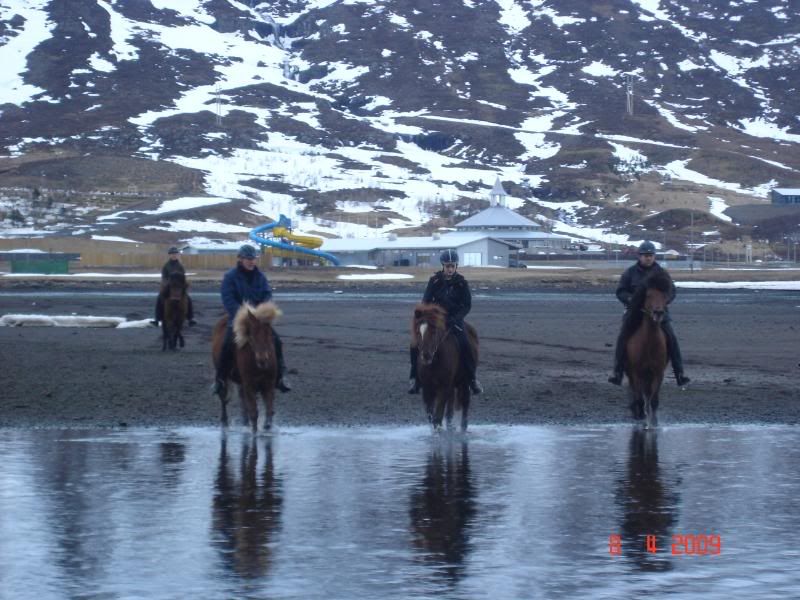 going into a river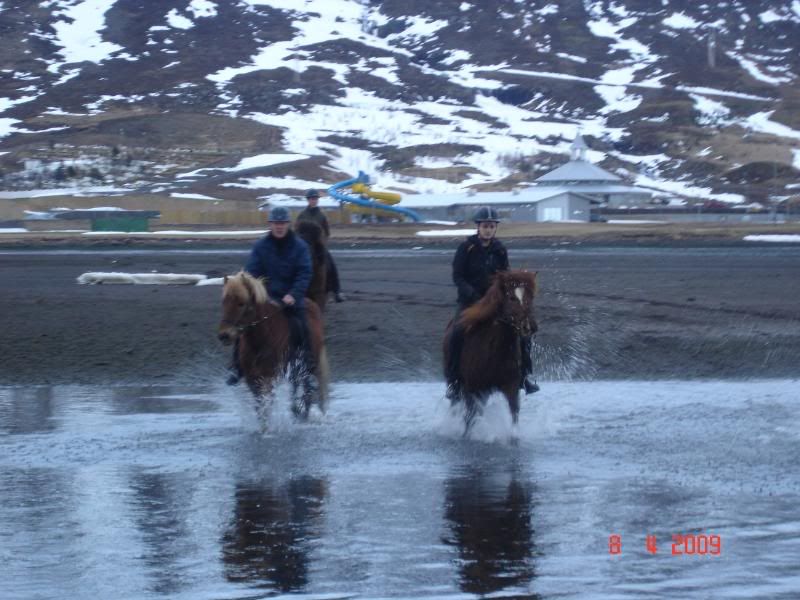 splashing
He's got a nice booty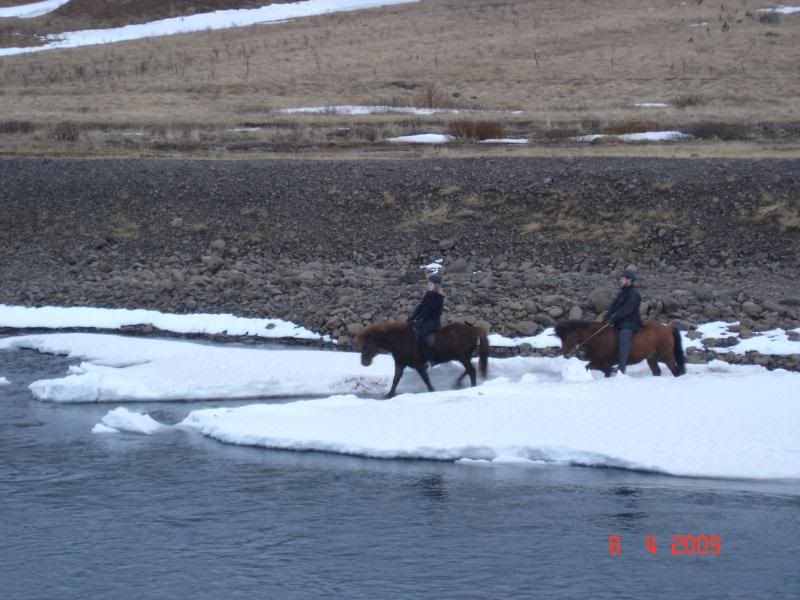 same river, another place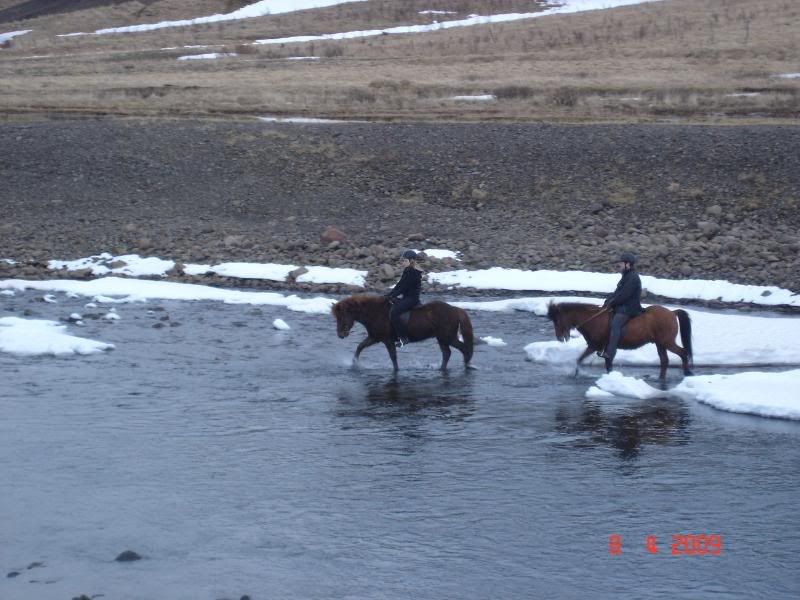 just because this one features us in focus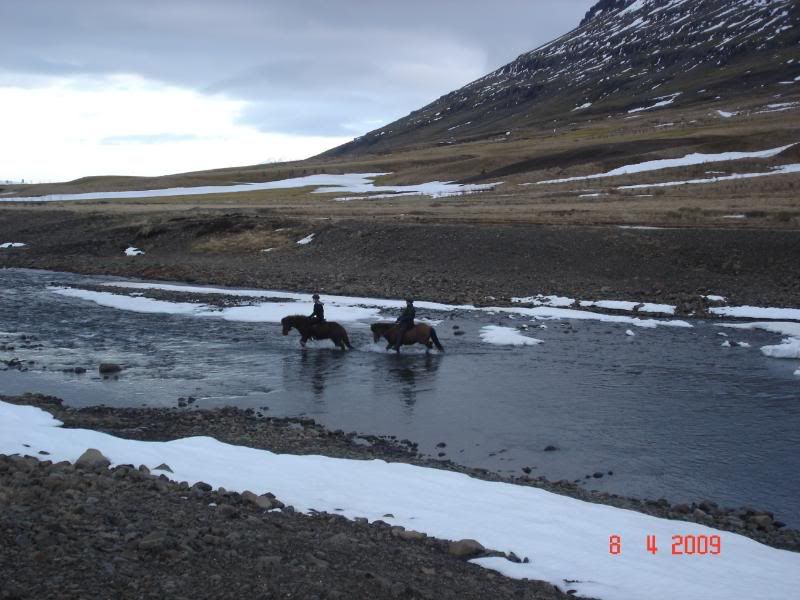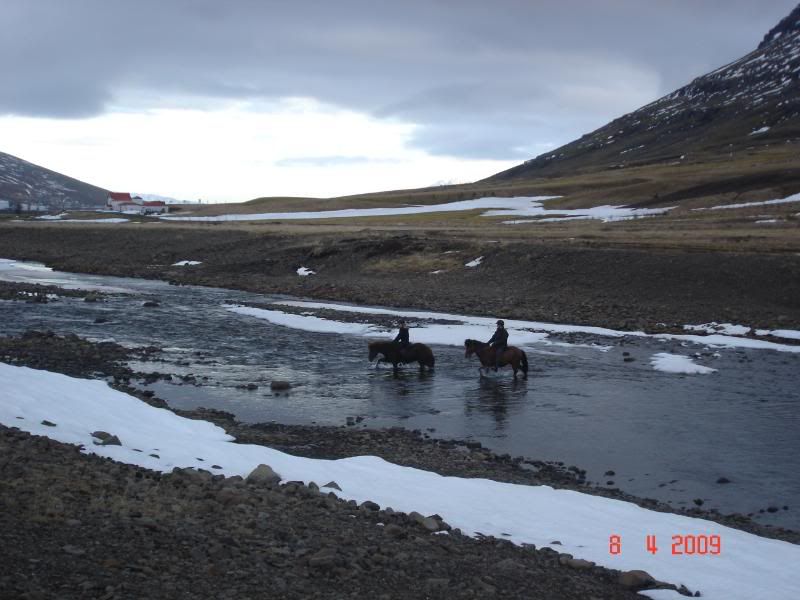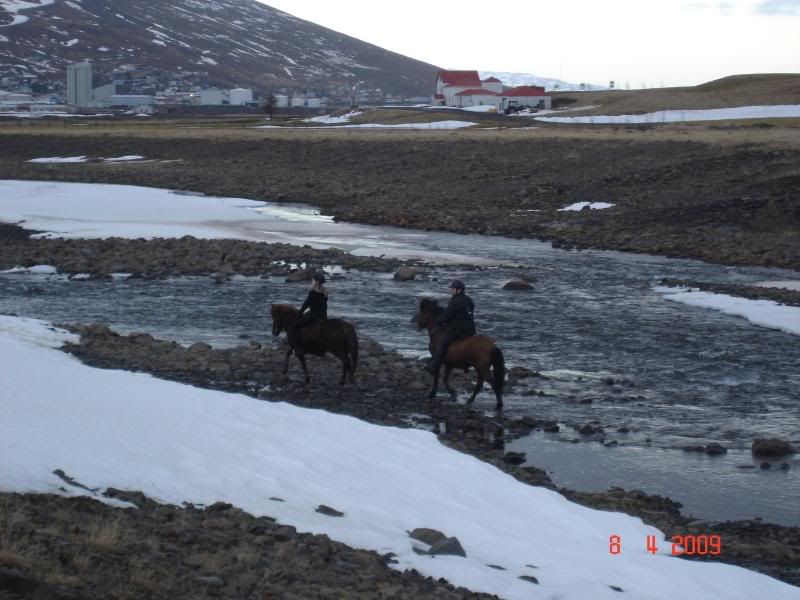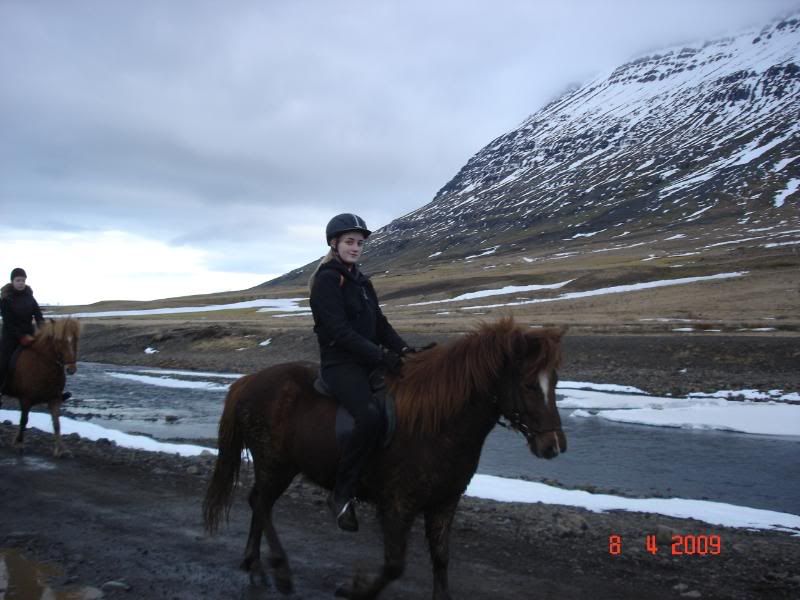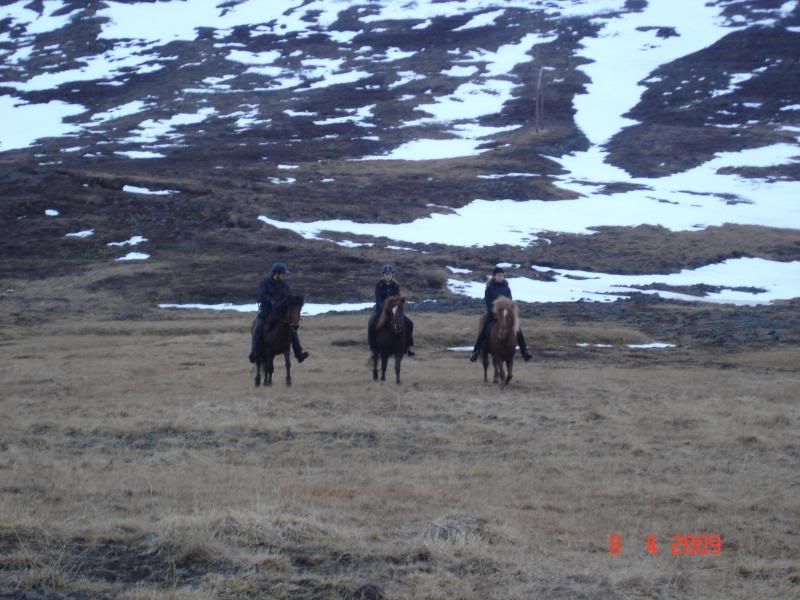 I like this one :)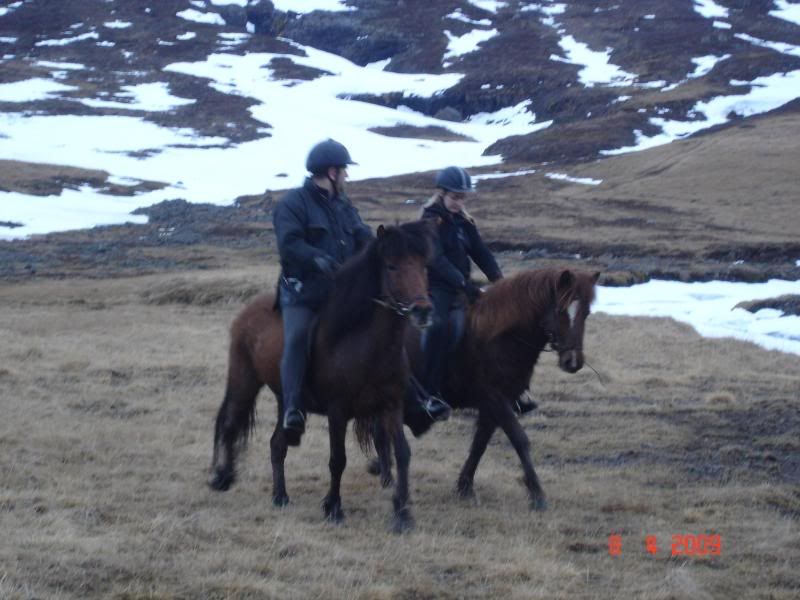 I like him in this shot, and I do have an excuse for me, I was putting my reigns into one hand, so I could wave like the man told me to xD
*Note: I know my equitation in these pics is absolutely horrible, but it wasn't my saddle but one that would put my leg way infront of me (and was just plain weird to ride in
) and the stirrups were the wrong lenght.
And the man on the bay, he actually broke his spine last october
I was surprised to see that he could ride, albeit this is the only horse he rides.
Yearling
Join Date: Feb 2007
Location: In the Phantomof the Opera's lair beneath the Opera Garnier
Posts: 1,112
• Horses:
3
Gawgeous but bloomin cold lol!!!
yeah, nice pictures!

i love the scenery! but like Kiki said it looks incredibly cold! and i'm guessing they're icelandic horses?
---
In riding a horse we borrow freedom
Thanks you two
It wasn't actually that cold, I think it was 1°C, altough the temperature was dropping fast (my poor mom, she had to wait outside for me and was freezing when we finally got home
)
Filly213- You guessed right :)
Gorgeous horses and amazing scenery!
They are wonderful looking horses! Are you buying another?
Those pictures are just magical. The scenery and the horses is breath taking. Incredible to see other parts of the world like that
Thanks everyone :)

Fehr- I'm selling Stína and probably buying this one. It'll clear up in the next few days so I'll keep you all up to date :)
Adorable horse. And the scenery is breathtaking!
---
Cocoa - 32 yr old QH, Cherokee - 8 yr old TWH & Toby - 16 yr old QH
R.I.P. Cocoa 4/13/78 - 2/9/11