Magnum's First Ride Ever!! YAY
---
Well Yesterday I decided to saddle Maggie up and hop on, this will be the very first time anyone has ever gotten on him at all. He had no fussing, no bucking, no nothing. He just doesn't know his directions perfect yet, He plow reined decently and stopped perfectly. It was awesome! He just doesn't go unless there's a reason to go lol like someone to go visit or follow orsomething to look at. Totally comfortable with the rider just not knowledgeable yet. So we used a lead rope to get the idea down and after that he was moving on his own great. We kept having to pick snow out like every hundred ft cause it was so warm out al the snow was really sticky and kept packing up in his feet. Dayton even rode a bit lol. He's the first foal I ever fully imprinted on and what a difference!!! Here' are the pictures. Dad and Dayton took em so their kinda funny lookin: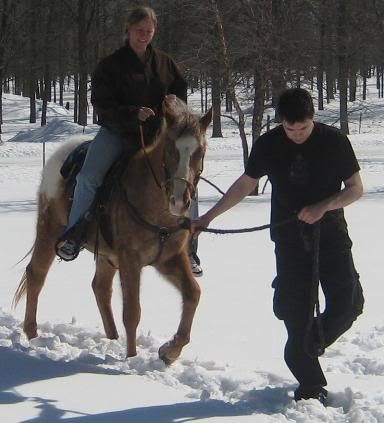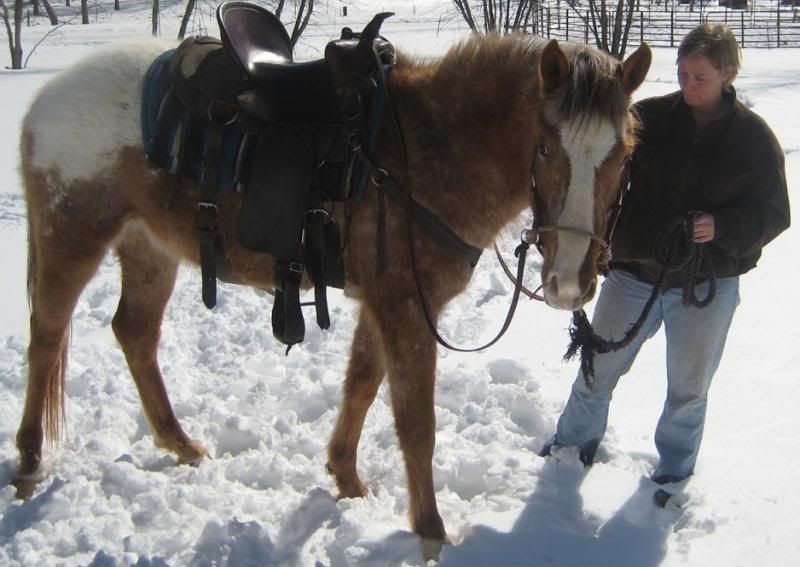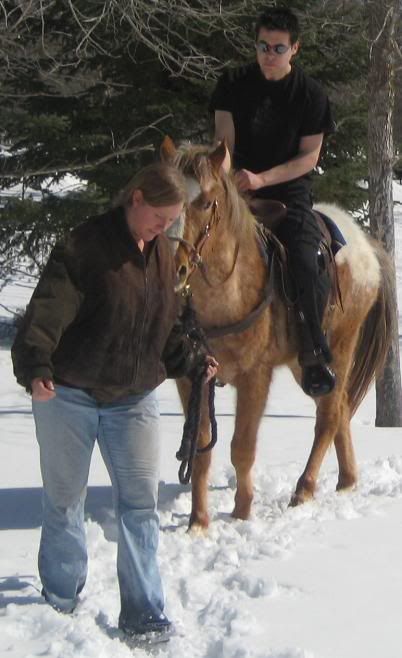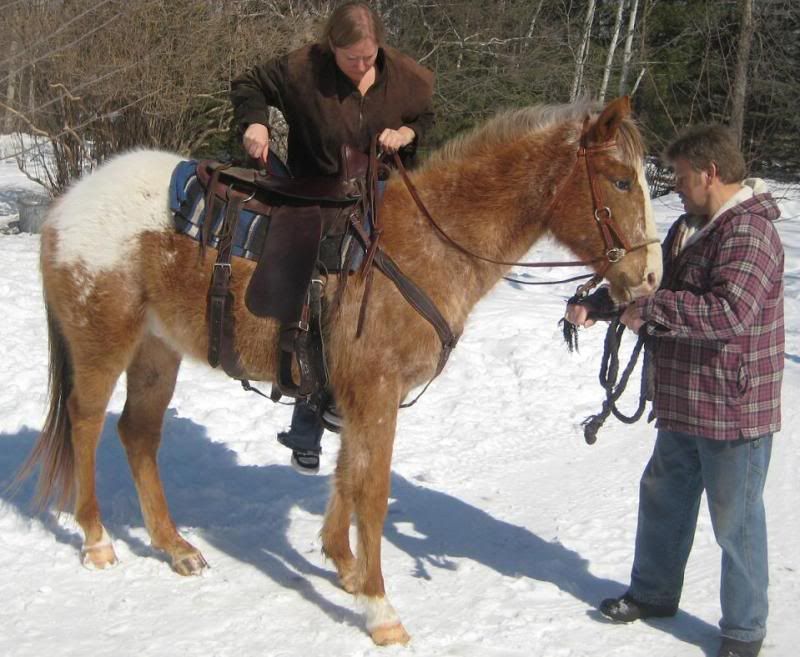 Last Shot for the riders :P
awww glad it turned out well, he sure looks sweet. you guys are too adorable!