Annoyed by that colt lol
Yup that palomino is a mare
---
Last edited by Janna; 12-13-2012 at

11:15 PM

.
she was mad because i wouldn't let her bite me.
really? you didn't bring me any treats.
she wasn't really glaring...that badly.
---
I may seem small, but if you mess with my horse, I will break out a level of crazy that will make your nightmares seem like a happy place.
Quote:
Ya I used to have a pretty typical redhead mare.
The dog got out of the way in time.
BAHAHAHAA!!! Omg, that had me laughing so hard I had an asthma attack
she really didn't like the dog did she.
Posted via Mobile Device
Quote:
Originally Posted by
horsecrazygirl
View Post
she really didn't like the dog did she.
Posted via Mobile Device
Haha no, hated him. Lol
Although I only have geldings, they definitely can act like mares!
Bart AKA my grumpy old man (He passed away this summer) learned it years and years ago when he was pastured with a bunch of mares.
Dozer didn't start making his stink face until he started getting pastured with my dad's draft consistantly (I think Bart taught Doz the face in an attempt to send Yuri a message) haha
---
another boy practising his Mare Glare, and so unexpected from Poncho.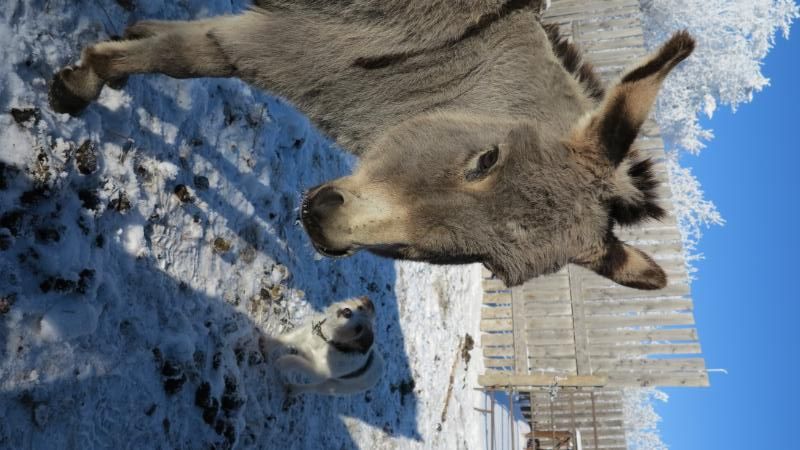 My Mare EmmieLou, she is sooo mareish but I never have the camera/phone on me
Trained
Join Date: Sep 2011
Location: Hour and a Half from Town!
Posts: 6,324
• Horses:
2
Tessa I busted a gut on yours!
---
You can get a lot further with a ladder than you can with crutches!!
What do you mean what do I mean?