Directed at the other mare, just out of shot of the camera:
I may look like I'm sleeping, but I can see you creeping up on this delightful muddle puddle I've claimed for myself, so you better back off.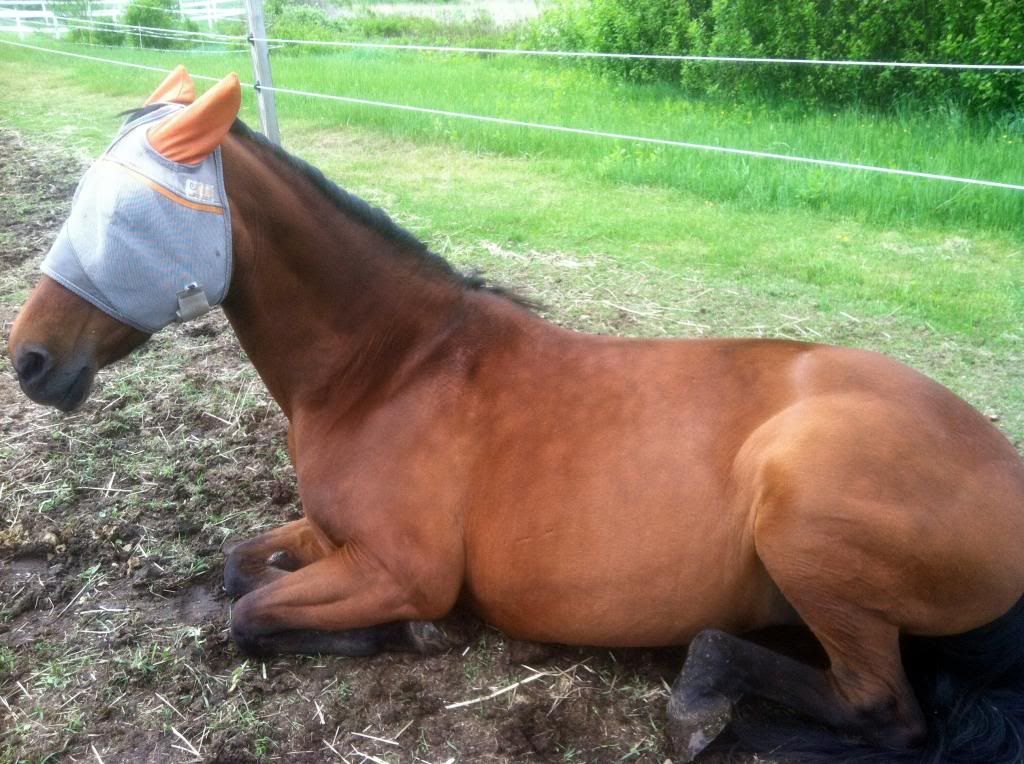 Oh my gosh Pele, MOOOOOOOVE!
Here is my grumpy old mare's stare...
"Stop taking pictures and let me eat this yummy grass!"
---
Last edited by RhythmandRoses; 05-27-2013 at

07:44 PM

.
You wouldn't want to meet most of these ladies in a dark alley that's for sure ;o)
---
I am her eyes, she is my wings. I am her voice, she is my spirit. I am her human, she is my horse.


"Give me the carrot and no one gets hurt"...
---
"Give me the carrot and no one gets hurt"...
This is my mare's look when you are trying to keep her from eating something (grain, hay, treats). She does love her food
Sorry...I look horrible...just got done with a 2hr trail ride.
Caught this one of my lovely the other day. LOL
Quote:
Originally Posted by
LeighLovesLongears
View Post
She can be so mareish!
Doesn't count. She's still really cute even when she's grumpy.
---
Life is like a camera. Focus on what's important, Capture the good times, Develop from the negatives and if things don't work out, Take another shot.
Showing me what she thought of my pictures... lol
DSCF1406.jpg
---
Ω Horses are a projection of peoples dreams Ω
This isn't Princess' mean face.
THIS is her mean face
She doesn't glare, she gets right to the action.
---
"I know that there are some humans who love and understand animals and realize all living things have feelings, even though they don't have the words to express them." - Mork, Mork and Mind