Ok, here's a better one of Caly making her nasty mare face at poor little Rebel. I'll have to bring my camera to the barn to get clearer pics... these are all taken by my phone, and therefore aren't the best.
---
Bwahahaha, that is a good face Caly
My girls have PERFECTED the mare stink eye. Apologies if the pics are huge, I'm on my phone.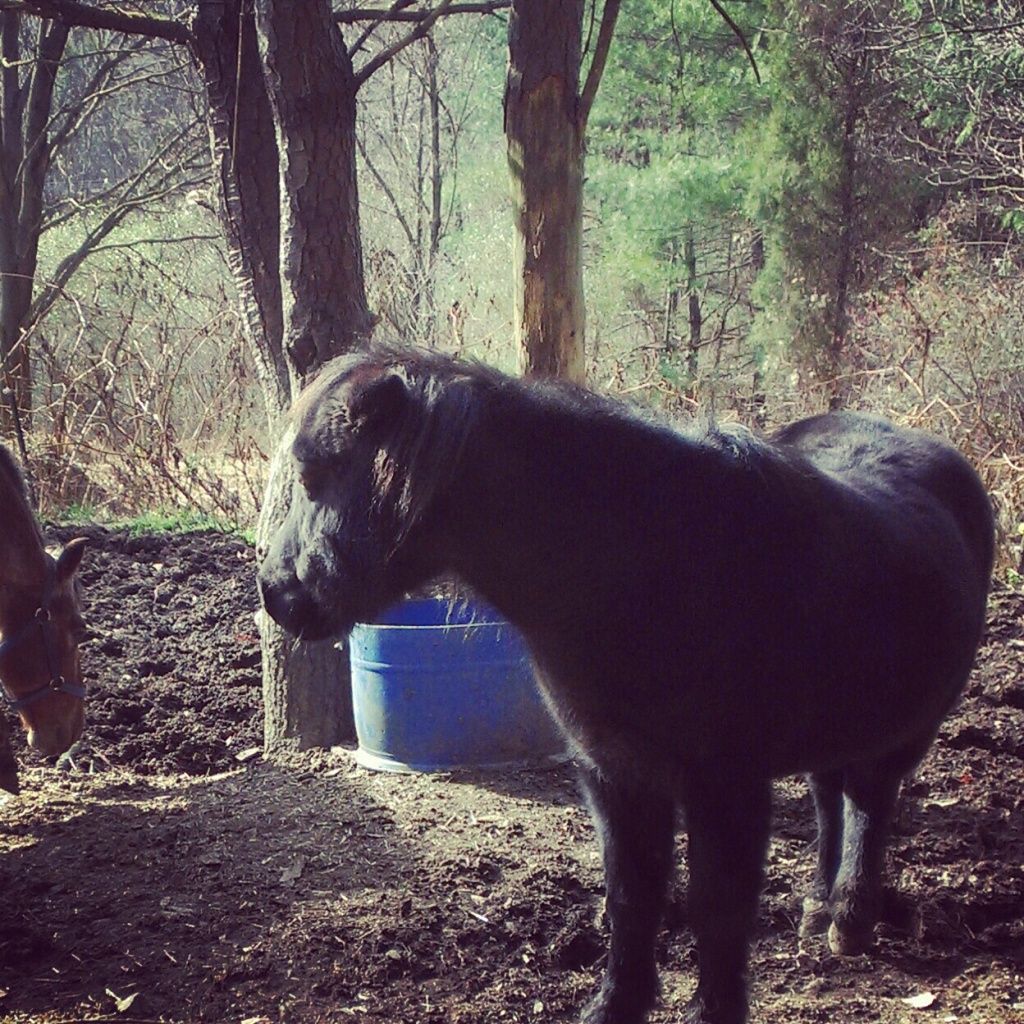 Shetland mare face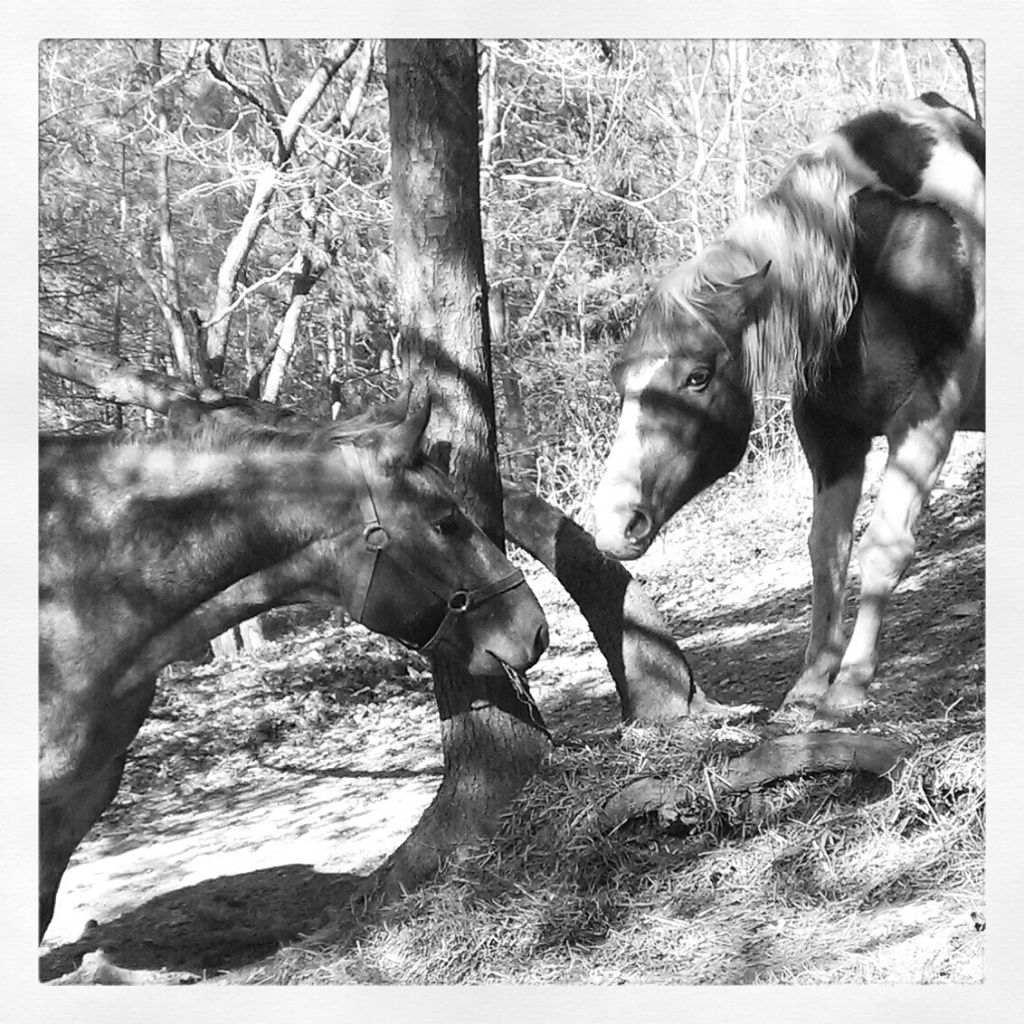 Annie mare face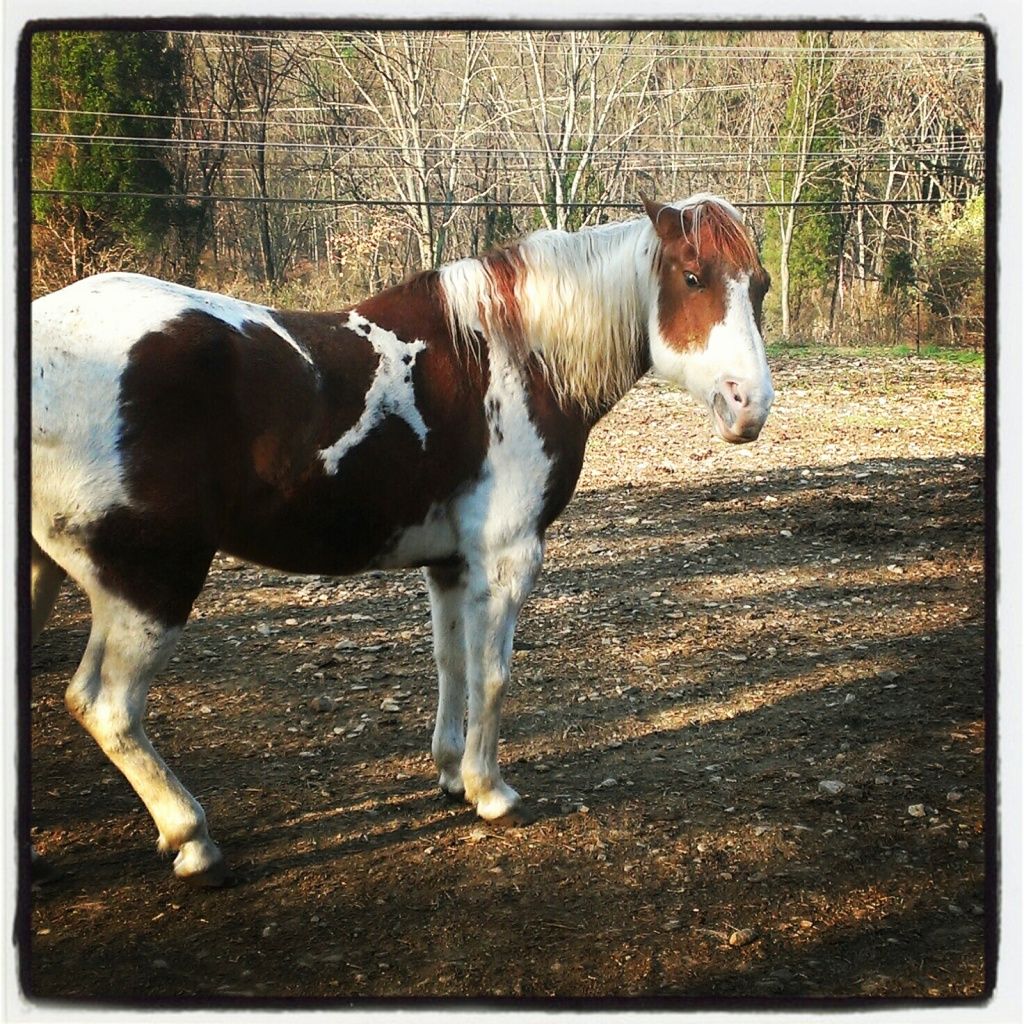 More Annie...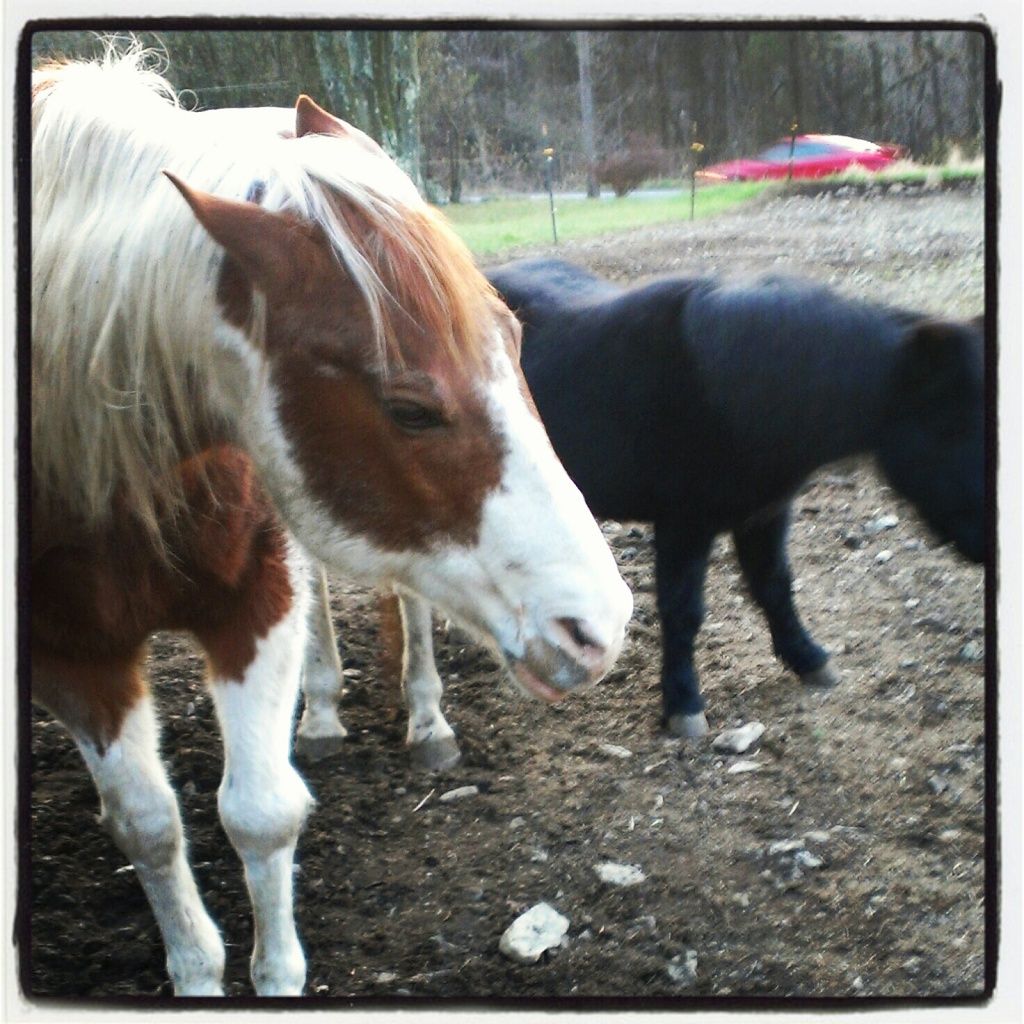 Even more of her highness queen grouchypants.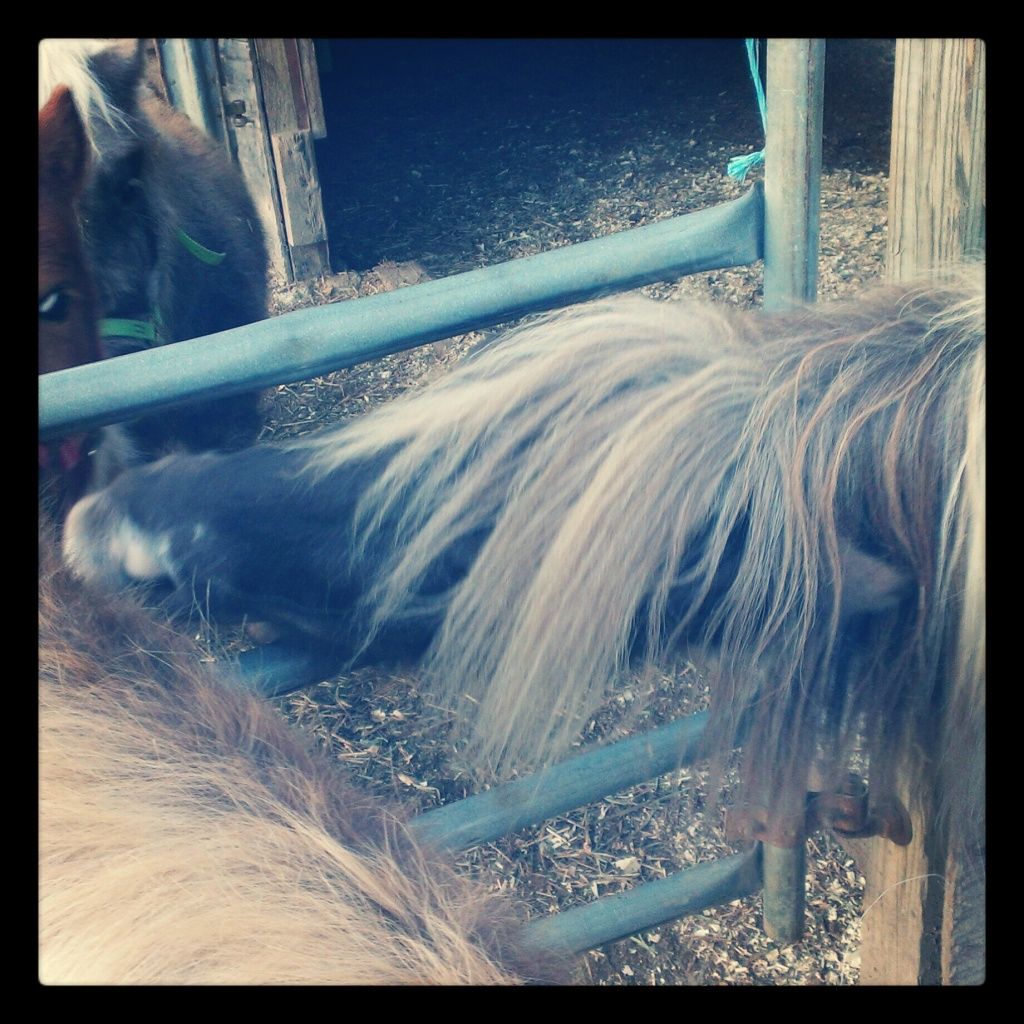 Sahara, my grandmother's mini mare face.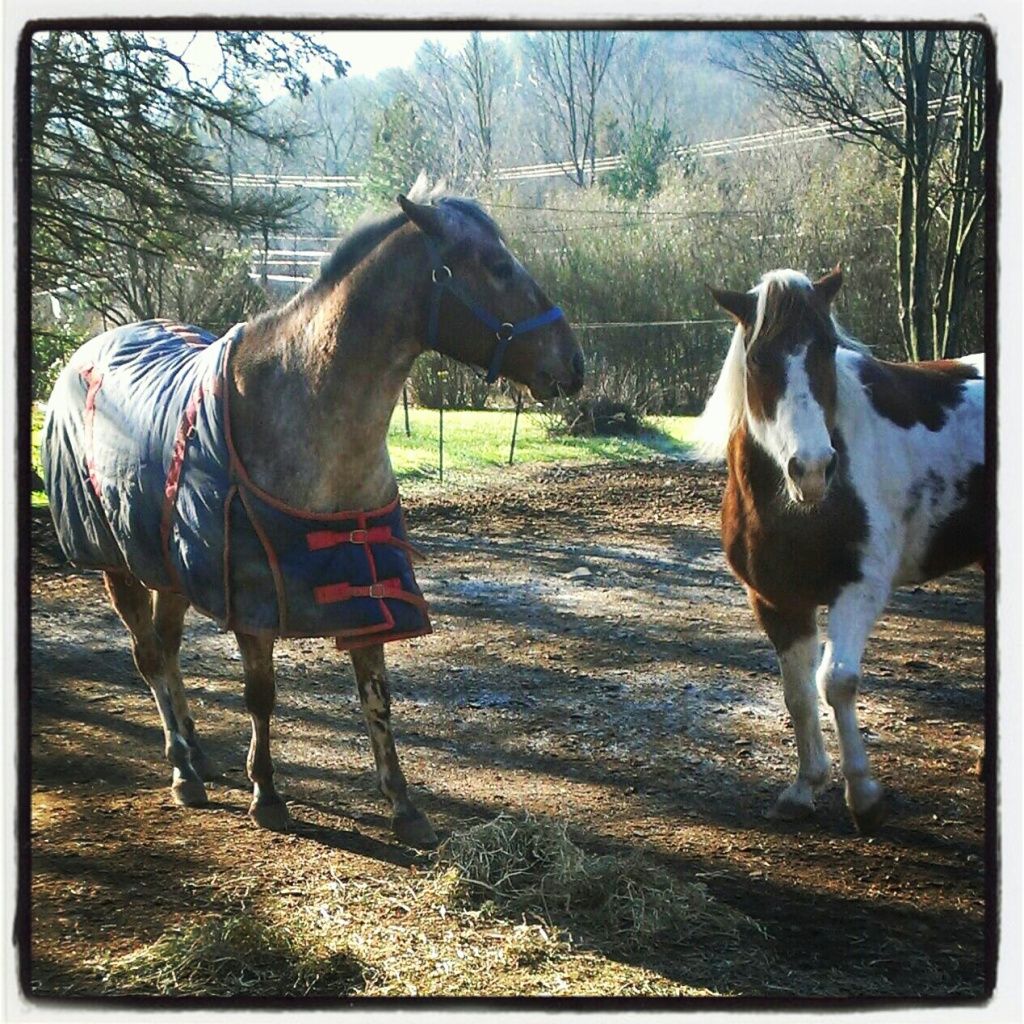 And even though he's not a mare, this is Choppers attempt at a mare face. He's not very convincing.
Posted via Mobile Device
This is my mares "neutral" face
I was sitting up above her on the arena rail and she wanted treats so she was doing spanish walk.
DSCF1927.jpg
Haha Savannah telling me to stop taking pictures of spiderwebs and GIVE TREATS!!
DSCF1922.jpg
Reno's attempt at a mare face...sorry, baby, having no balls doesn't necessarily make you a mare.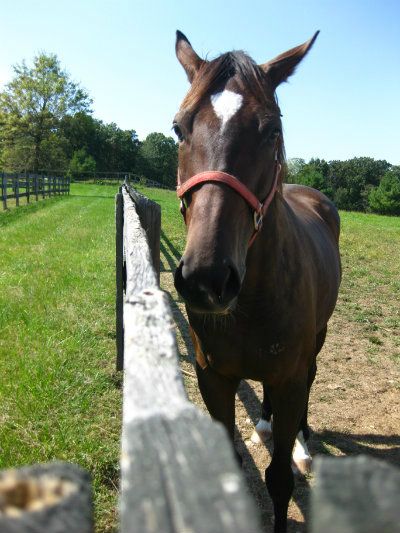 And Quita with her hard-to-see mare face. "ARGH. This foal!"
---
ʀ ɛ ɴ ø ,-------------
"Who rescued who?"
---------ċ ᴀ ʀ ʅ ʏ
Trained
Join Date: Sep 2011
Location: Hour and a Half from Town!
Posts: 6,324
• Horses:
2
Kassie, Annie looks like boss hog! The first one of her is terrifying!
"My tree stupid, MY TREE!!!"
---
You can get a lot further with a ladder than you can with crutches!!
What do you mean what do I mean?
There is no doubt about it, she's boss. She used to get really nasty, too. Now in her old age she's a little more passive, but not a whole lot lol. She *allows* Chopper to take HER hay pile because well, she didn't want *that* one anyway. She's queen bee, and she knows it. That first one was the first day my girls and Chopper were ever turned put together. I got some nice pics lol.
Posted via Mobile Device
Teen Forum Moderator
Join Date: Dec 2010
Location: South East Texas
Posts: 7,157
• Horses:
2
I've found more mare glares! >
'Not impressed with my hairdo mom. NOT IMPRESSED.'
This is a half mare glare xD she was ready to give me one if there were no treats in my hand, but had her other ear perked just in case I did have one.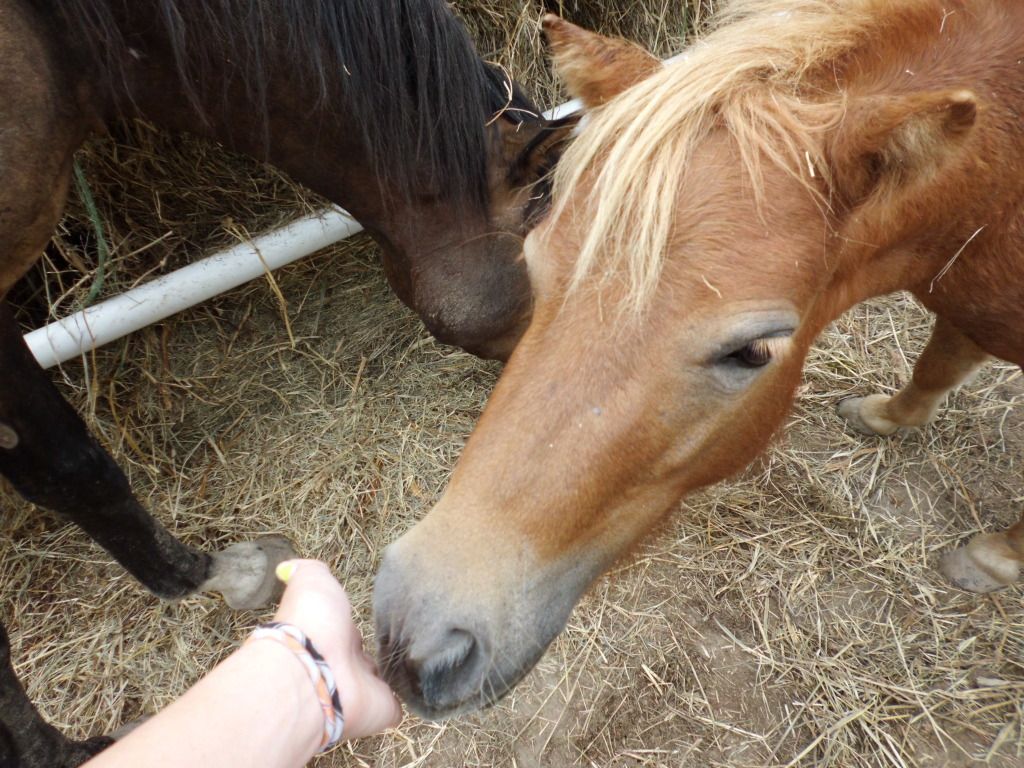 'What do you mean she's going to put something in my MOUTH? O_O'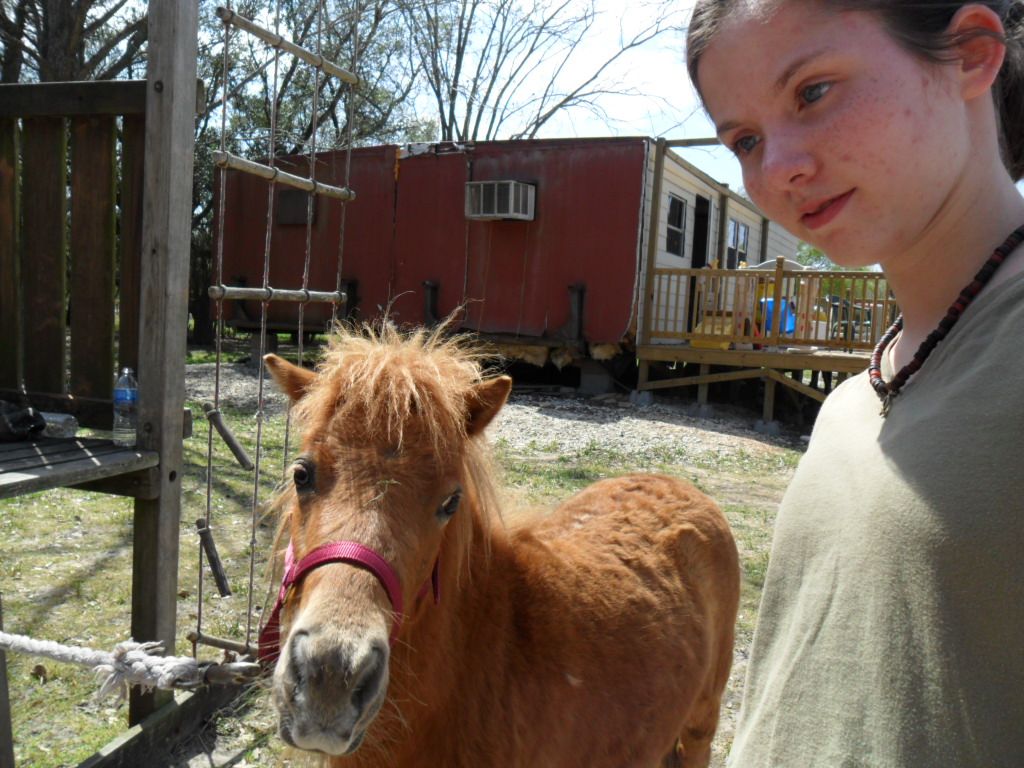 Our mini mule Tempest already perfecting her mare glare as a 3 month old. 'NOTOUCHME'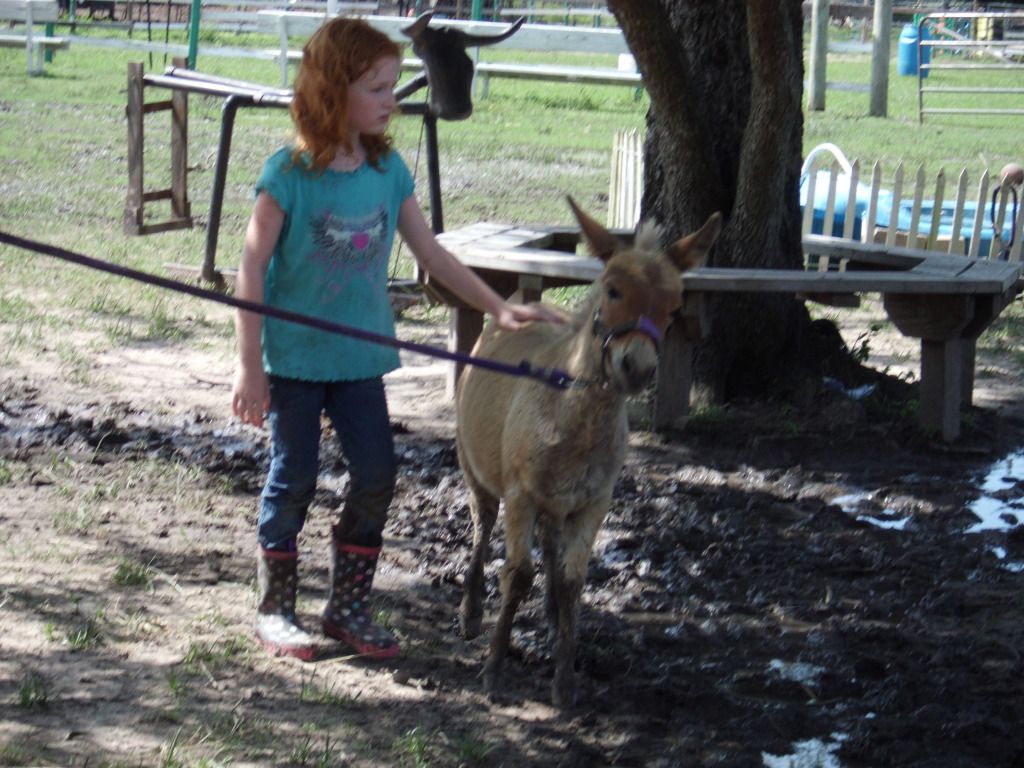 Our gelded donkey James happens to live with a bunch of mares so unfortunately he's worked up a pretty nasty 'man-mare glare'
'See what I have to deal with? I am not paid enough AT ALL >.>'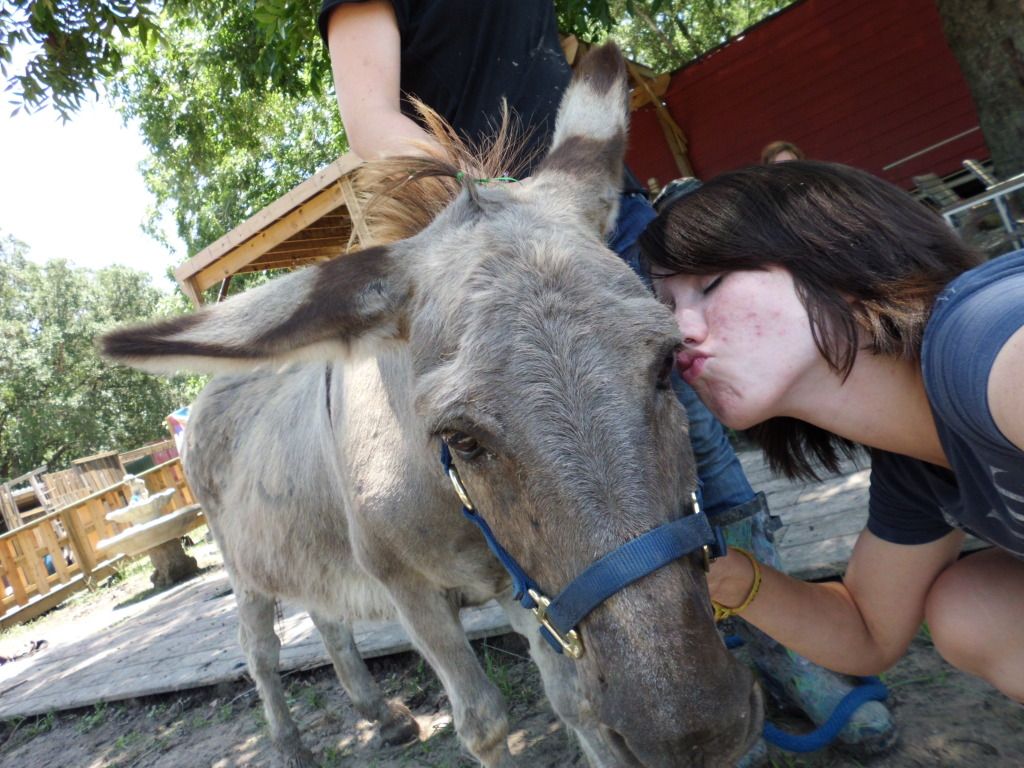 "No. I am not setting one hoof on that board. It will swallow my leg whole.'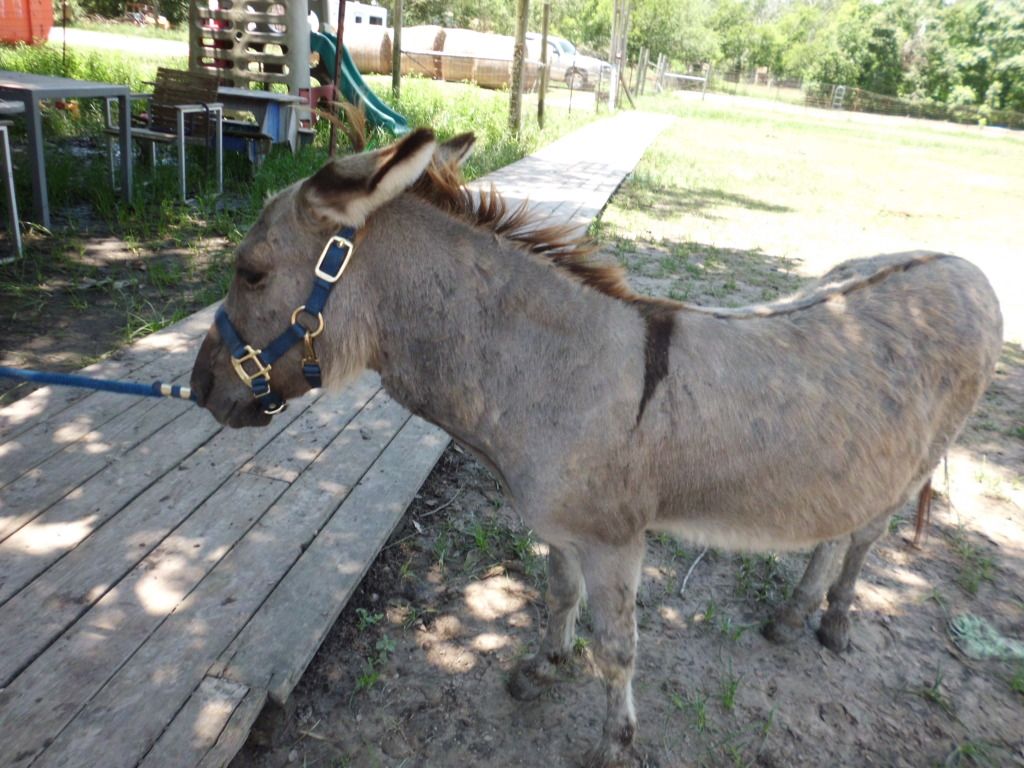 Then theres Xcia, our arabian mare. She's a great lesson horse but she's got quite the nasty face going when a kid asks her to do something incorrectly xD
'NO you childl! That is not how we trot'
she even has the squinted eyes down in this one!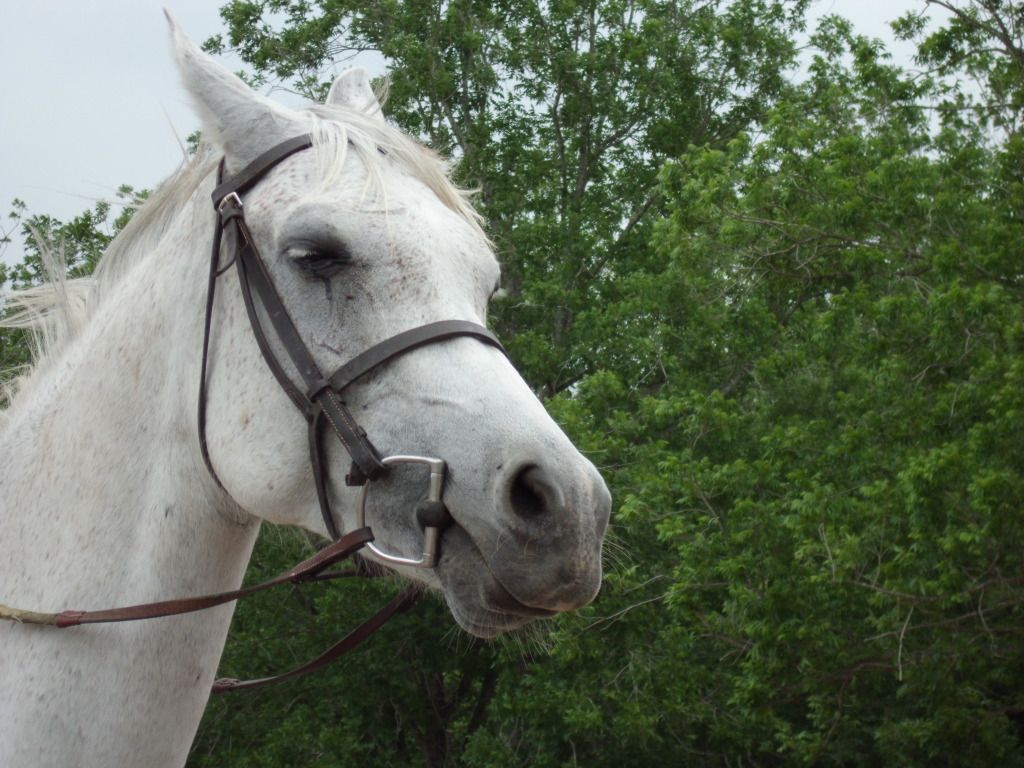 '
---
Everyone in your life is meant to
be in your journey, but not all of
them are meant to stay till the end.
What a fun thread idea!
This was Izzie last winter (it was an awful, rainy winter), and she didn't want to be woken up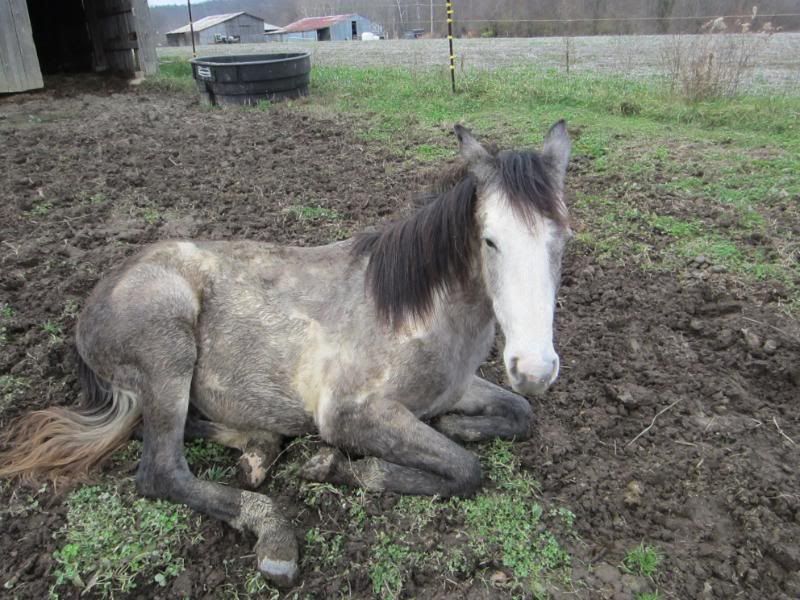 What do you want
Why must you put these stupid things on me (also from last year)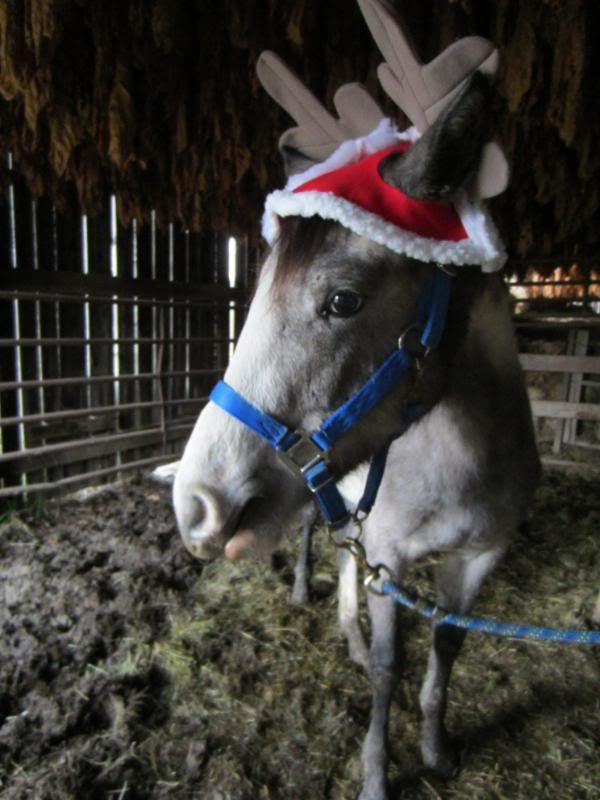 And my favorite: Ok, you are done taking pictures NOW
Diamond has an excellent 'poutey' face. She's not particularly high in the pecking order, with the horses in the pasture or with me, but she feels that somehow she had ought to be lead mare anyway. So she doesn't quite manage an evil mare glare (with the exception of when I touch her flank when she's in heat. Watch out!) but instead makes this intensely disgruntled pouting face approximation pretty much constantly.
This is the only picture I have right now. I had the audacity to make her stand for half an hour while I brushed her tail! :O
---
I am here to learn! :)
---
Last edited by WalnutPixie; 12-02-2012 at

07:03 PM

.