Me and baby soaking up the winter sun!!
---
My little boy Nudge was having a nap in the yard today so I decieded to join him :P I think we sat there or about an hr, he was enjoying the love.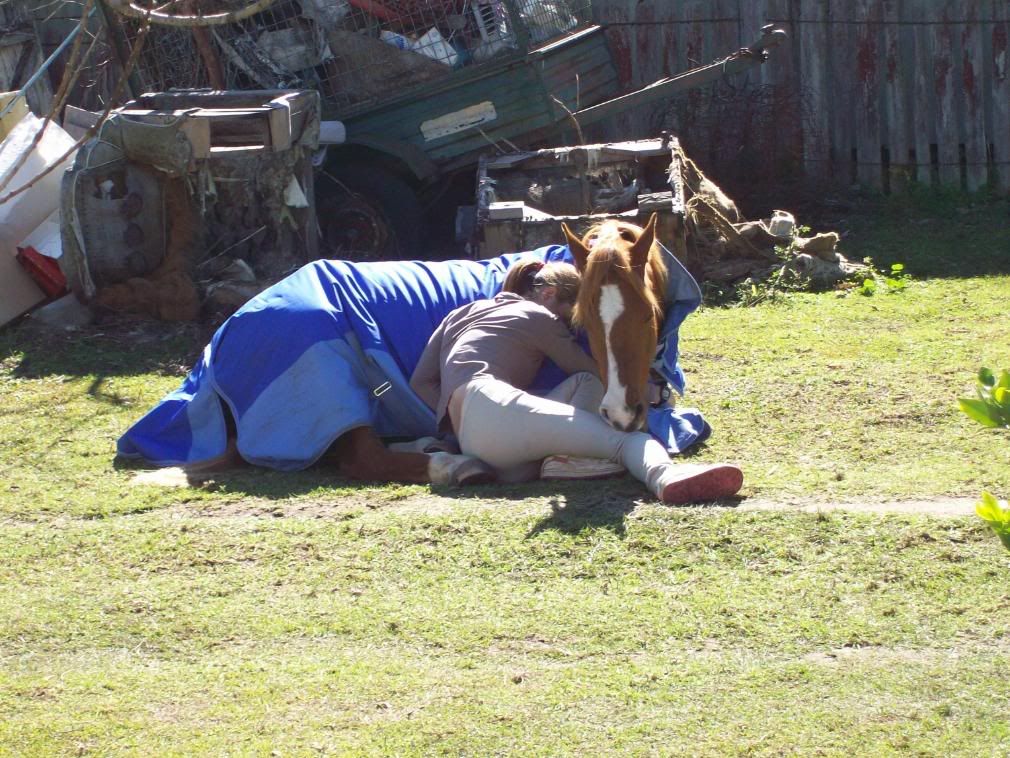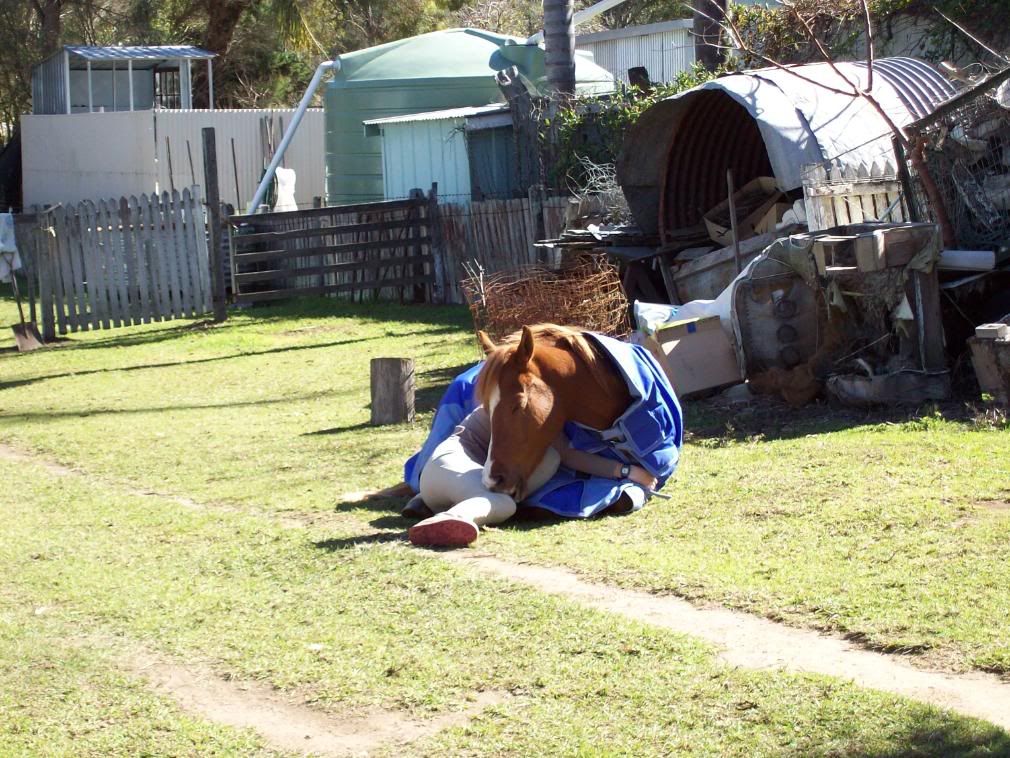 I love this horse!!
AWWW! How sweet! He's gorgeous.
What a lovable ole' horse!! SO CUTE TOGETHER!! :)
---
It's been awhile, but I'm back & back in the saddle!
Aww thats adorable. You have a lovely bond there. Thanks for sharing.
That is so adorable...what a strong bond you guys must have!!
---
Ride more, worry less.
So cute! I did the same thing with my boy on Saturday. Its a good time of year for sunbathing with your horse :)
what a wonderful companion you have
---
Cocoa - 32 yr old QH, Cherokee - 8 yr old TWH & Toby - 16 yr old QH
R.I.P. Cocoa 4/13/78 - 2/9/11
aww thats so cute! :)
---
3 barrels , 2 hearts & 1 passion
Trained
Join Date: Sep 2007
Location: Hatton Vale, QLD, Australia
Posts: 5,227
• Horses:
7
aawww thats gorgeous :)

i wish i had my horses in my yard so i could be there when they are laying down. id love to sunbathe with them. well maybe not jarred but possum and cougar would be ok :)
---
"I whisper but my horse doesnt listen...So I yell!!...He still doesnt listen"
awww, that's soo cool.... hehe, I love his mouth on your leg, it's so cute!