Me & Dunn bareback :-)
---
Hanging out
Flexing...in a halter. Dunn willingly flexes to the left on verbal command. He has a little more trouble flexing to the right because it's his blind side.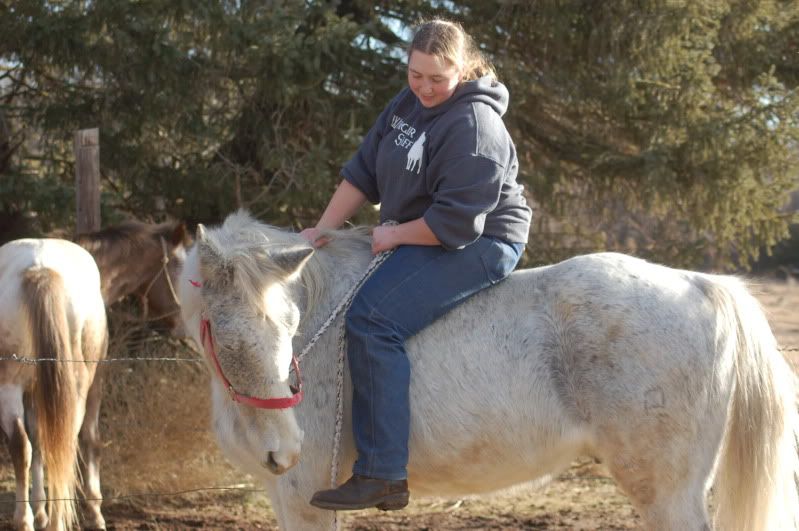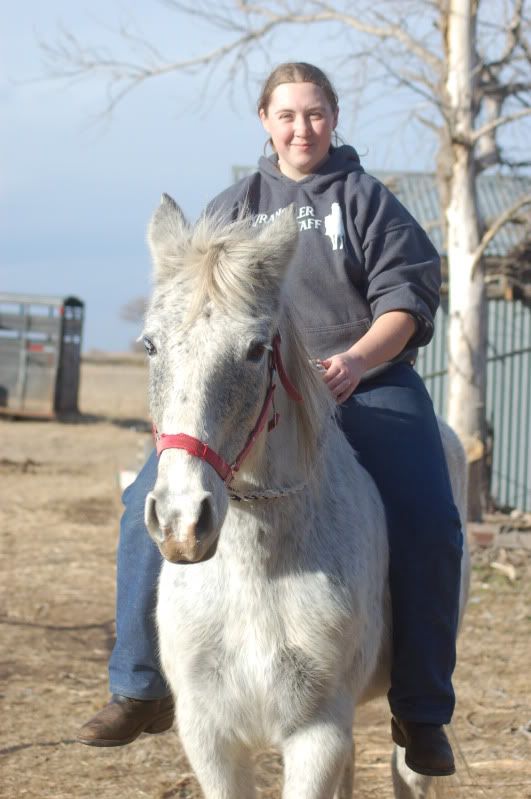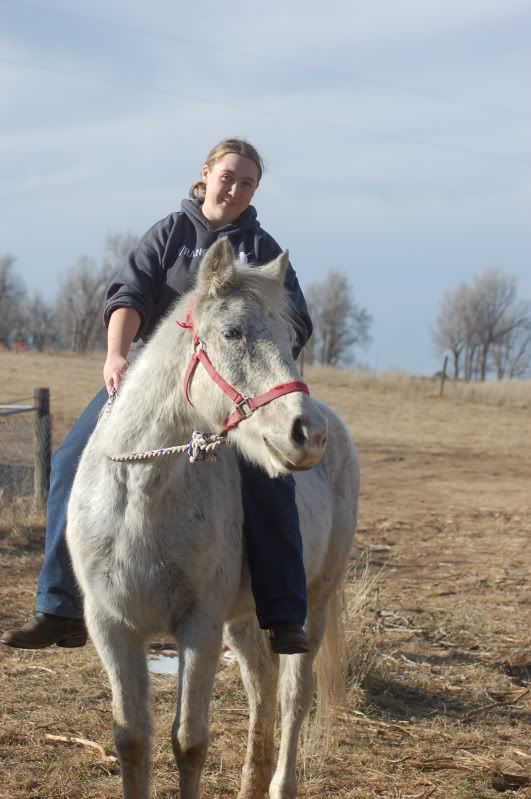 Aw look its Dunn he is so cool he is like my favourite horse I have not met lol
You two look great together Nicole
Fun.. Every pic, you have a smile on your face!!
Beautiful horse! I love how he has teh blue and brown eye!
Looks like you are made for eachother!
---
RIP Minnie, 1981-January 15, 2010
RIP Maggie Mae I miss you
awww he is super cute.
---
quarter horses.....simply the best
He is gorgeous!
---
-Horse racing is my passion-
Athena:15y Palomino QH & Shirley's Brittney:8y Bay OTTB
Similar Threads
Thread
Thread Starter
Forum
Replies
Last Post
New Bareback pad!!!

lilkitty90

Horse Tack and Equipment

9

01-21-2010

07:25 PM

Best Bareback Pad??

mudypony

Horse Tack and Equipment

18

11-26-2009

02:00 PM

Bareback?

Wallaby

Horse Riding

13

05-21-2009

03:06 PM

bareback

jazzyrider

Horse Training

3

06-12-2008

12:31 AM

Colors for Red Dunn Mare?

JustDressageIt

Horse Tack and Equipment

10

04-30-2008

02:42 PM