Me and Josh having a great 'ole time (IMG heavy)
---
My m8 came and took pics f me and josh riding, his horse was a little lame so he rode mocha, which was funny cause mochas a 15.2hh standy and his horse is a 16hh+ hill bred lol. but it was all gee and we had a blast!
(and yes i reilise im a hunch back jumping lol)
hooning
fail jumps!!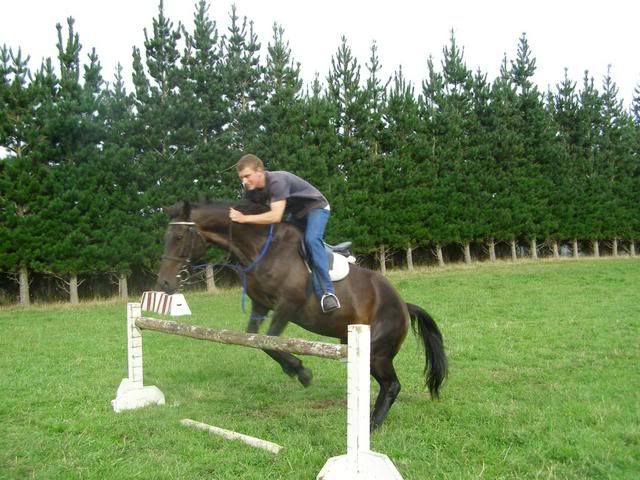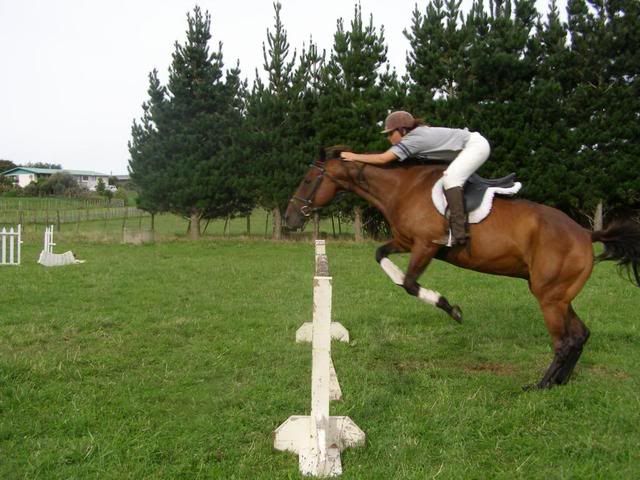 me jumping mocha
me jumping Charli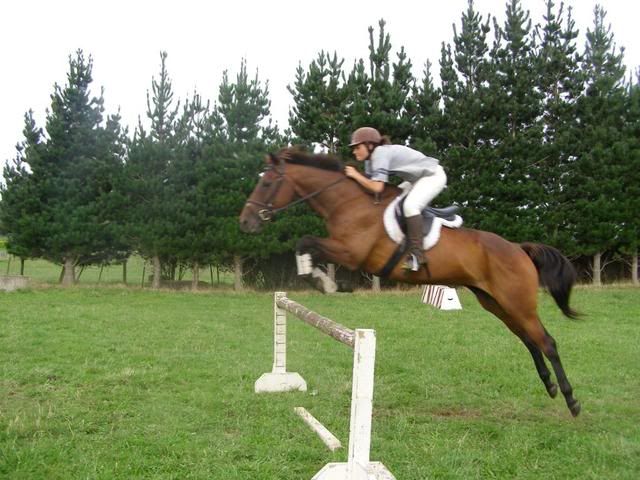 lol jockey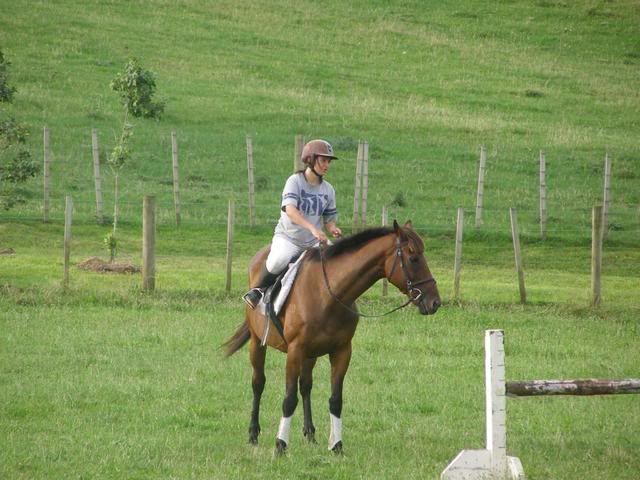 I likes this one haha, mocha looks happy :)
oh and a good one of Josh jumping :P:P they all seem to be landing haha
Really nice to see some more NZ Standardbreds on here!! Mocha is just lovely, look at that jump! Just really goes to show that these horses are great at a lot of things they do!
Charli is adorable also!
x
---
♥ Seoul Searchin' for the Lovebug ♥
gota love the old standys shes a do anything horse,. shes the best
Banned
Join Date: Dec 2008
Location: At my house, or stable, duh!(Michigan)
Posts: 2,479
• Horses:
3
i have a standie that is dead lazy and does nothing, lol!!!
Lol... I just watched my best mates at her very first event on their 2 standies yesterday, one won the Dressage phase over everyone else (not to mention had a lowest dressage score out of every competitor)... the other got 7th... both clear in their xc and show jumping... had people all going what beautiful standardbreds they were, and asking for lessons on how to get things going with their SBs sitting at home! Just goes to show, they're brilliant horses and can do so much!
---
♥ Seoul Searchin' for the Lovebug ♥