Me and My new horse!!
---
so i had to stop leaseing my horse due to stuff that was happening and he was beginning to be to much for me he reared and almost struck me with hiss hoof. but i ended up finding a beautiful mare that is bombproof and beginner friendly i rode her for the first time today on the trail and i even trotted with her! so here are some pics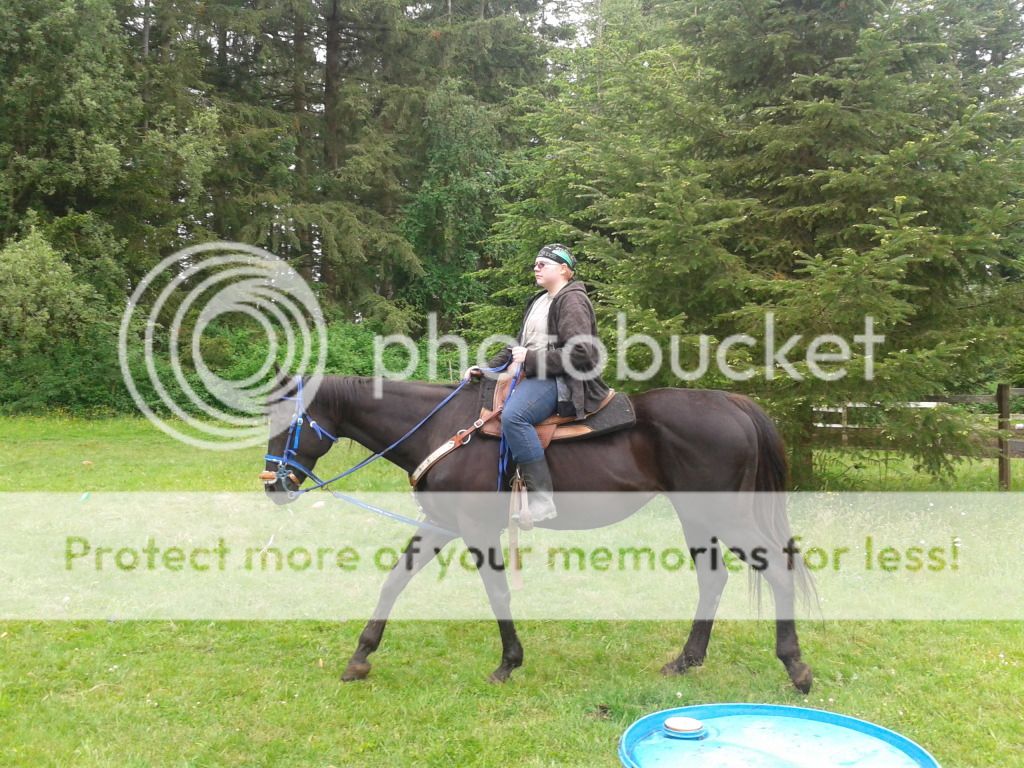 She is beautiful! What breed is she? And I love that blue on her <3
Posted via Mobile Device
Oh Western Rider you look so happy on here
---
Country Woman


her owner and i arnt sure what breed she is
i have lot of blue and black stuff for Bailey
Gorgeous girl but id put that tie down behind the breazt collar or get a tie down keeper to keep it from causing an accident ahould she trip.
Posted via Mobile Device
Wow. She looks big, how tall is she?
Posted via Mobile Device
She looks to be at least part Thoroughbred. She looks like a lovely mount. The tie down, I wonder why that is necessary. It looks like the type used in barrel racing. It looks tight enough that it isn't allowing her much freedom of movement; she will always feel it contacting her nose in almost any gait she does. And, it is not connected to the breast strap, and I think it should be.

I am not familiar with such tie downs. I have never used one, and my first impulse would be for you to consider removing it, unless you know for sure she has a bad habit of throwing her head up and might break your nose.
She is gorgeous :)
---
"Strength is the ability to use a muscle without tension"

Lovely horse! You look great together. But if I'm not mistaken, that hackamore is too low on her nose, and could cause injury.