Me riding chance! :D img heavy
---
Yes finally pictures lol I had a video but my 9 yr old cousin was so shaky you could hardly see a thing! But he managed to get some pretty good photos!
Heres my cousin and I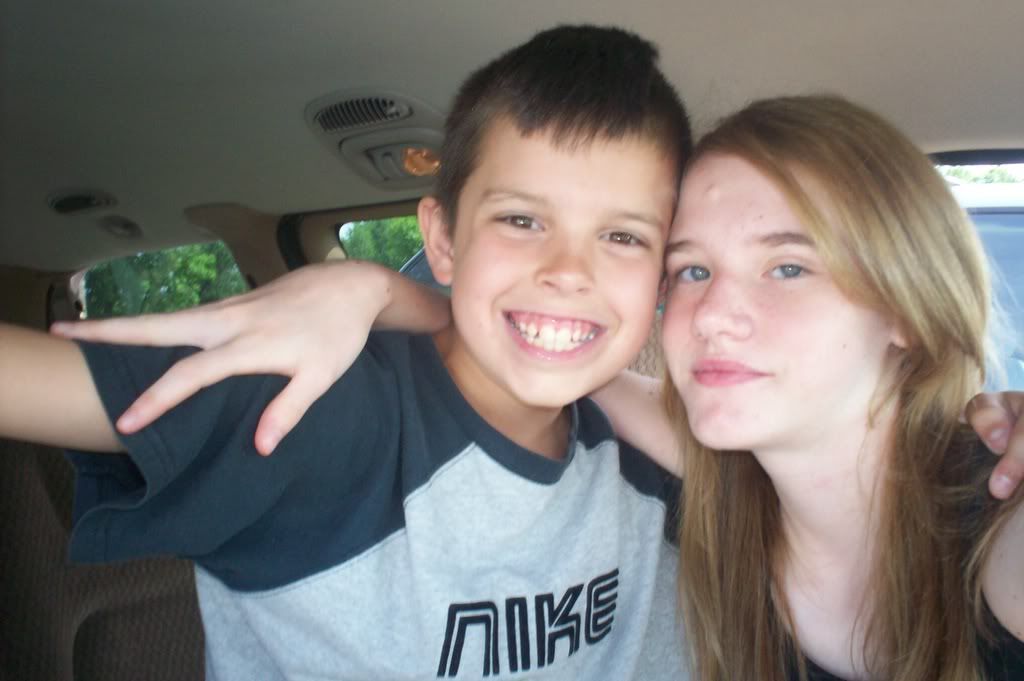 Okay moving on
trotting.. should I shorten my stirrups??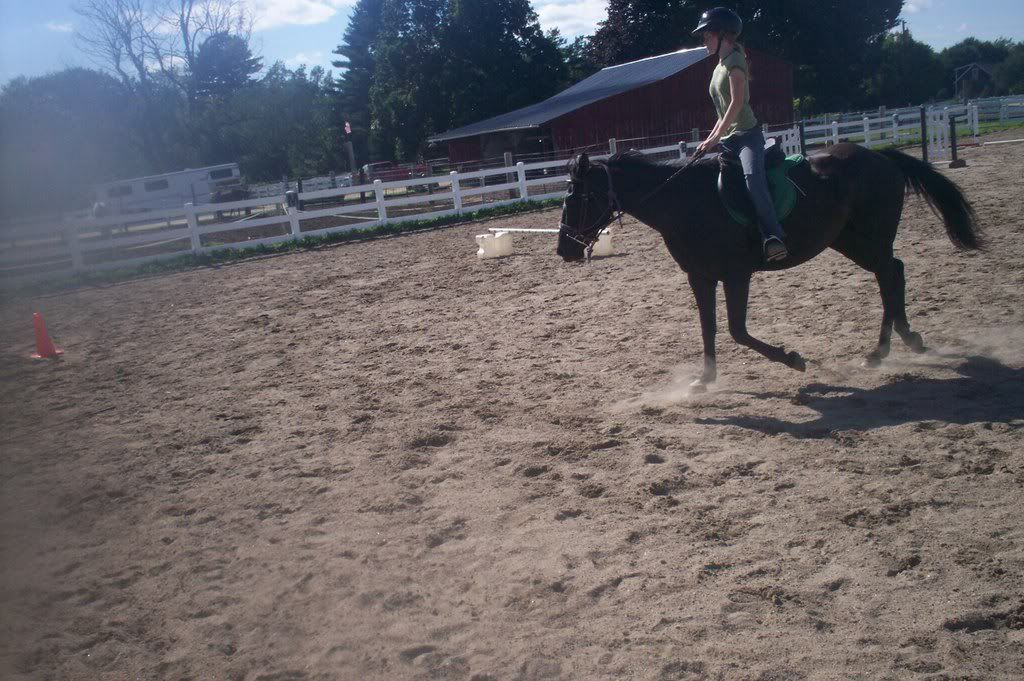 Heading for the jump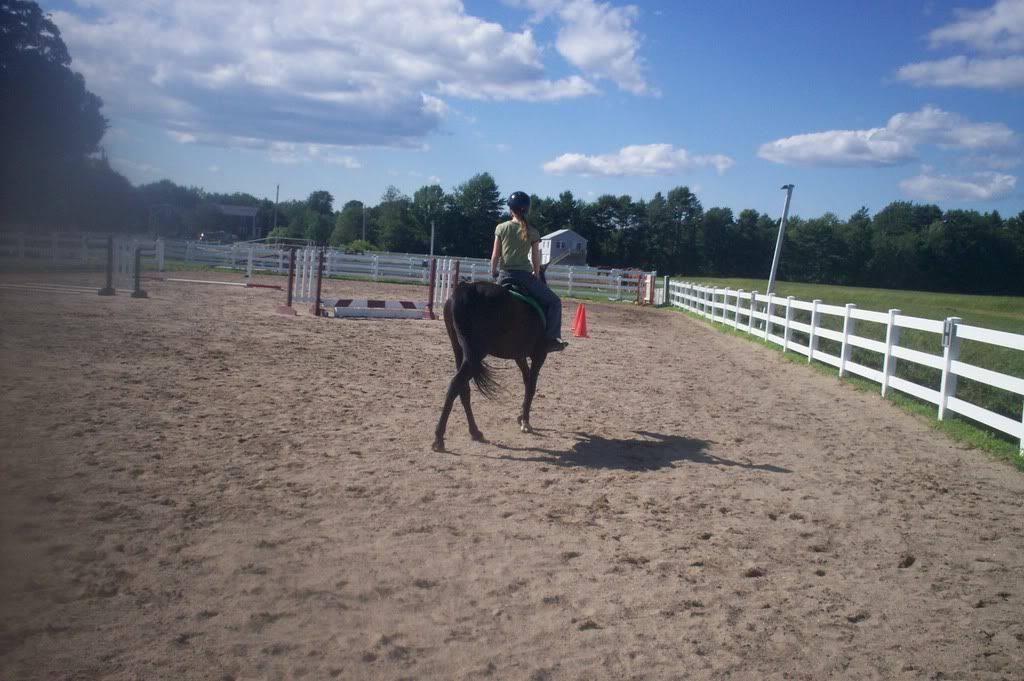 Am I getting to big for her??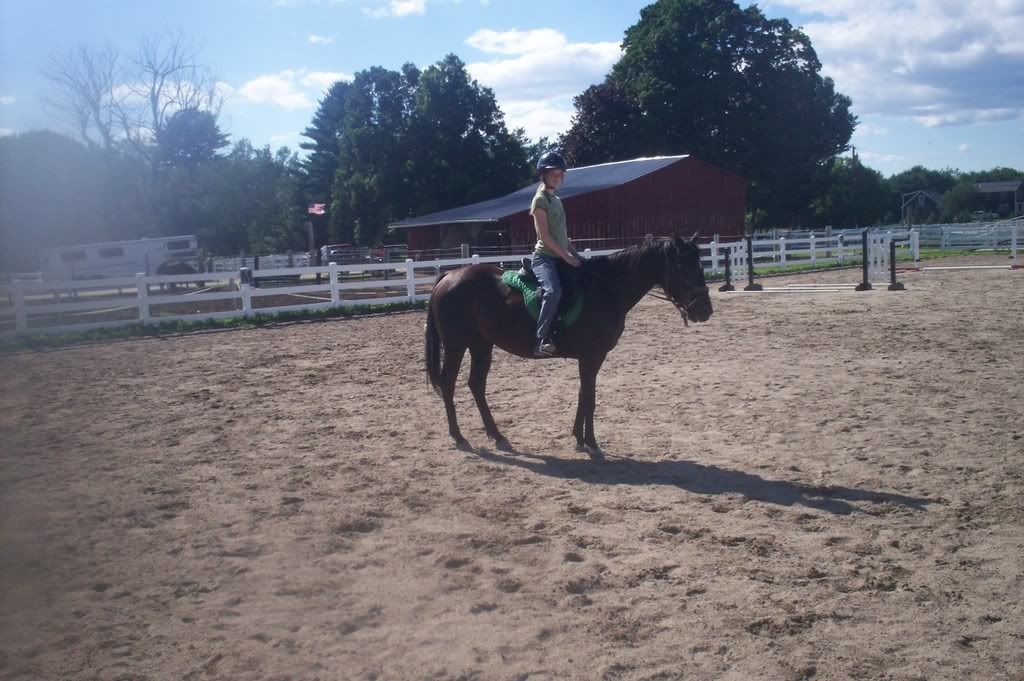 lol little kids with cameras..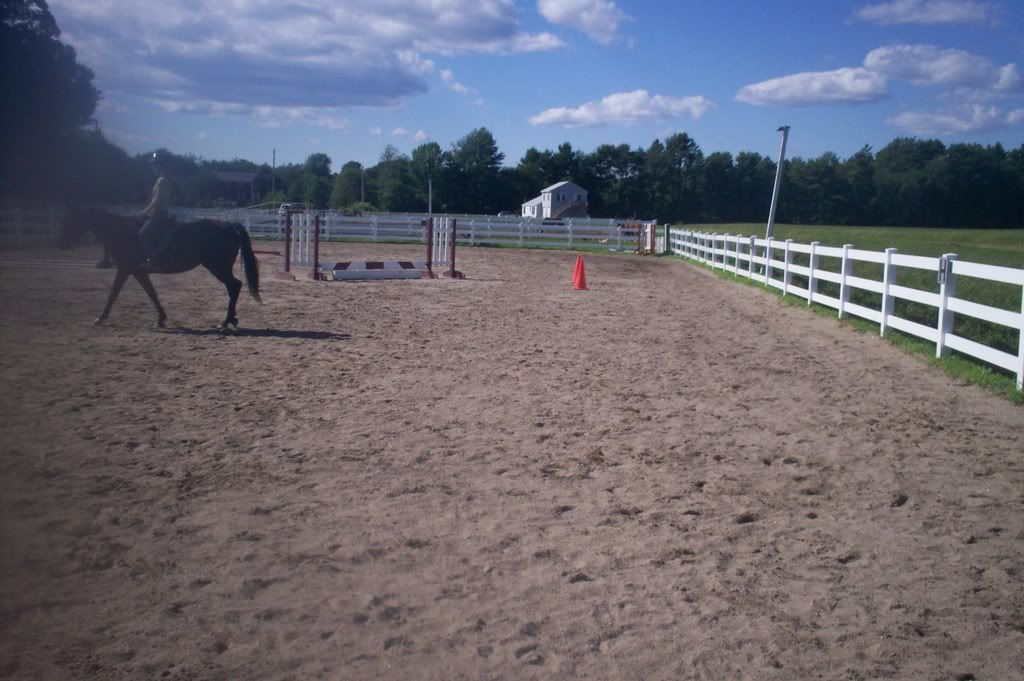 Need to have my legs back more I noticed
Me and chance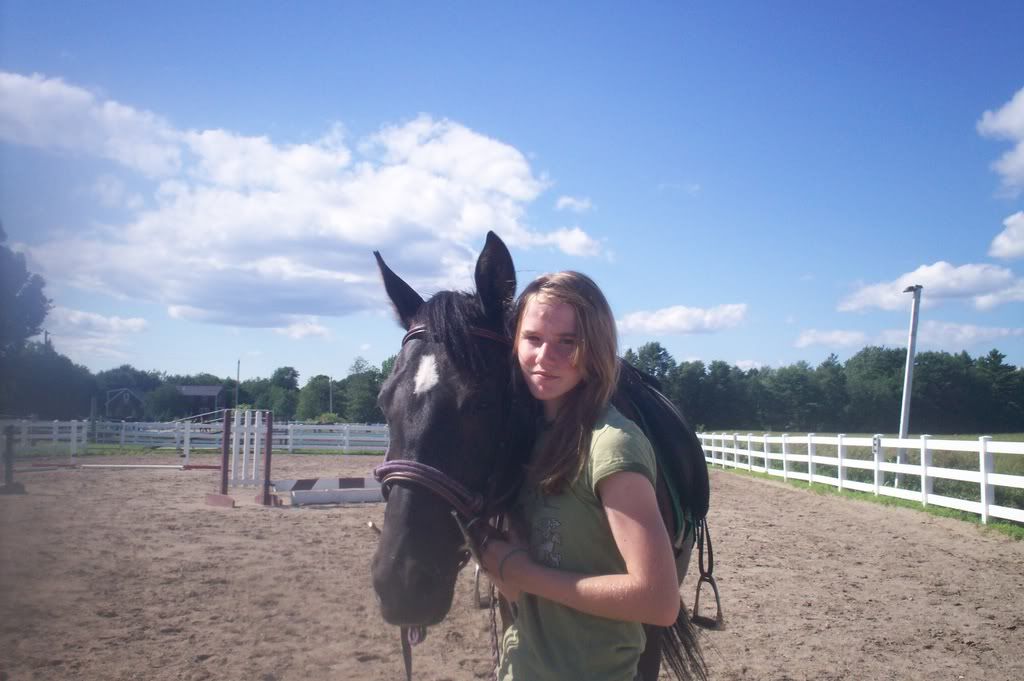 Ignore the person.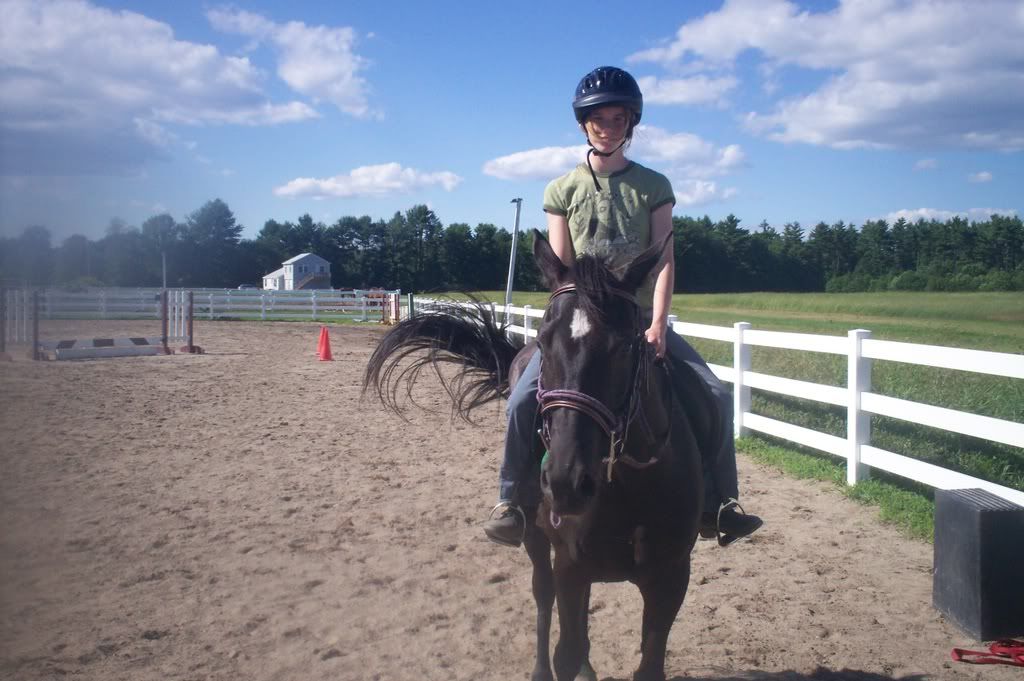 Im still trying to get the videos up and a few other pictures ill keep working on it
Critque if you would like :] dont be to to harsh.
heres the new baby that was born a few days ago!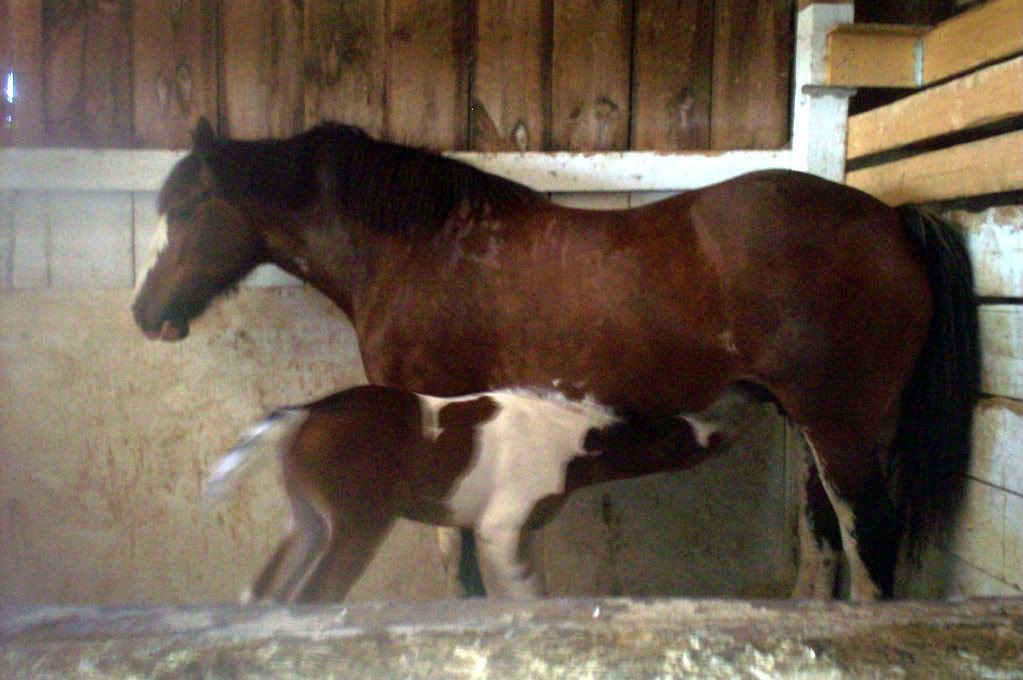 The new friesian at our barn! he came from the west part of maine hes gorgeous when cleaned up!
we accually have 2 friesians, on is a gelding and this on is the stud
Your stirrups are to long. You said you were heading for the jump in the second pic?... :roll: ..you were walking. You are a skinny mini so you really don't look to big at all on your horse. Have lots of years to go yet before that ever happens:)
Yearling
Join Date: Jul 2008
Location: between florida and maryland, usa.
Posts: 759
• Horses:
1
You look good, but in some of the pictures, your back is arched. Try to straighten it out.
lol I cant seem to keep my toes in! I also noticed my back was arched a bit as well sometimes oo well just some things to work on.

Ya Im not even gonna attempt to jump chance really I only walk her over it or trot her over it if this is the right picture we walked then a few strides before we trotted over it.

I kept my stirrups long because if she bucked i wouldnt go as far as I did last time when I had my stirrups up i landed almost over her neck. It was one of those.. just in case times

Okay good thing im not growing out of her ... but do you think I could end up being to tall??

Ill see if I can get my cousin to take pictures of me and chance later today with my stirrups shortened.. if not ill just see if I can get video.
Yearling
Join Date: Jul 2008
Location: between florida and maryland, usa.
Posts: 759
• Horses:
1
Okay, sounds good.
You don't look too bad- but yeah, make sure your toes are in...like point them to her nose. ;)
Your stirrups could be shortened a bit & your leg could move back a bit more. ;)
Cute foal!!!
---
Ride more, worry less.
Toes are my biggest thing to work on


and i know! my stirrups need to go up they were down just in case she bucked. I put them up 2 holes today though. When I was cooling her off a rode bareback! she did good lol i thought she would freak because shes never had anyone on her bare back!

We jumped today!! at a trot but she didnt freak out we accually jumped lmao

I always loose focus on my legs but I worked on keeping my toes pointed in today and I think I looked a ton better

Ill get pictures soon probably monday.
yea i think you should loosing up the reins a bit.
But you have a very good posture!
thanks! :)
I have to keep somewhat of a tight rein, if i loosen up she will lower her head and throw me off balence and if I loose after I ask for a hault she moves forward :roll: ughh problems never end :P