Meet Ares!
---
Hi everyone! This is my horse Ares :) I've owned him for a little over a month now, but he was recently moved 15 minutes away from me. He needs a lot of work, but he sure is handsome! He's a 5 year old 16hh Quarter Horse gelding :)
Ares and my boyfriend, Corey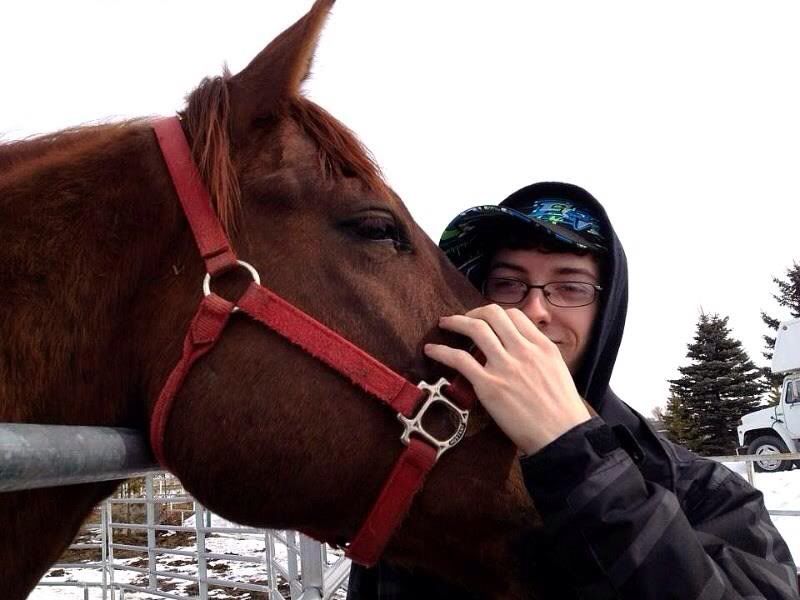 Love that nose :)
Handsome boy!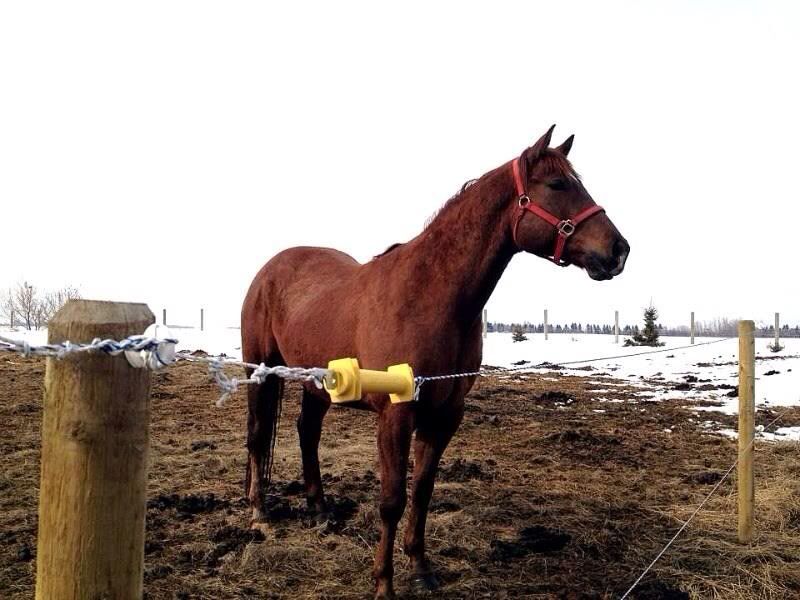 Meeting the elder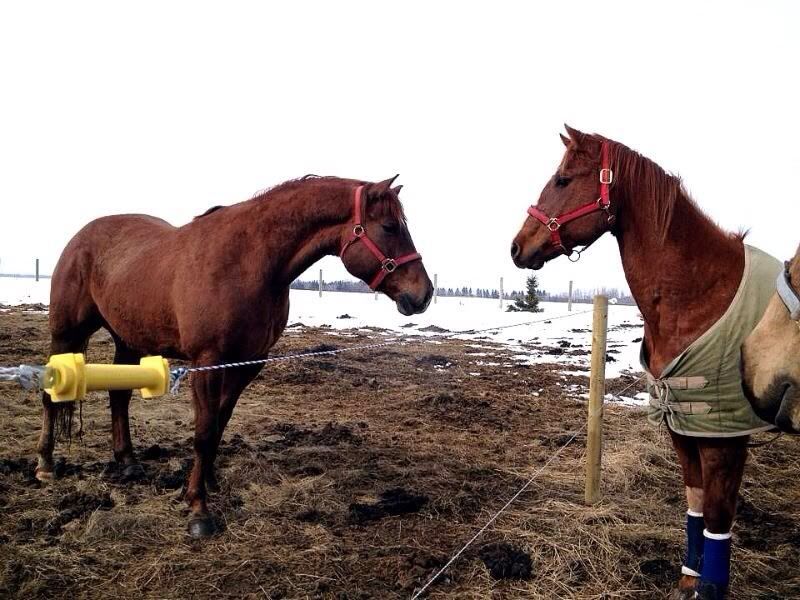 Meeting the lead mare
Checking things out
Love this one
Posted via Mobile Device
He is a pretty boy! Cant believe the amount of snow you have!
Posted via Mobile Device
Thanks! It's been melting for about two weeks now and still has a ton more to go!
Posted via Mobile Device
He looks good - what are your plans for him?
I'm taking him to school with me in September to be my project horse. We will be doing roping & cutting, that sort of stuff.
Posted via Mobile Device
He's very handsome and seems sweet :)
---
"Strength is the ability to use a muscle without tension"

Thanks!
Posted via Mobile Device
Where are you going that you get to take your horse?!
Posted via Mobile Device
Lakeland College here in Alberta! My horse is a part of my program so he's required, but you are allowed to bring a horse and/or a dog if you want to
Posted via Mobile Device
That is so awesome! There is one program like that a few hours from where I live but the school is closed for a term because of budget cuts or something :/ I have family all over Alberta it's beautiful there.
Posted via Mobile Device