Meet Barney [lots]
---
Ah ha. So, after joining this board yesterday, i thought i had better introduce my trusted steed, Barney.
Unforuntaley, i do not own Barney, but do i look had full responsability over him. When my old boy went, he was put in with a couple of other horses, and so i do not feed him anymore, but i groom him ect. I couldnt love him anymore even if he were my own pony.
He is 40 something years old, bay, and is a long list of different breeds. Feel free to hazard a guess.
When Barney first came to me [23rd of April 2007], he was a bit of a mess. He used to be a showjumper, and was kept in a stall 24/7 and fed oats. So yer.
Anyway, the jist of it was, he bolted, bucked, bit, kicked, reared, jumped over electric fences, bullied other ponies, spooked at EVERYTHING. But after over a year of steady work, breakthroughs and drawbacks, he is a lot happier pony.
On with le Pics!
Last Summer.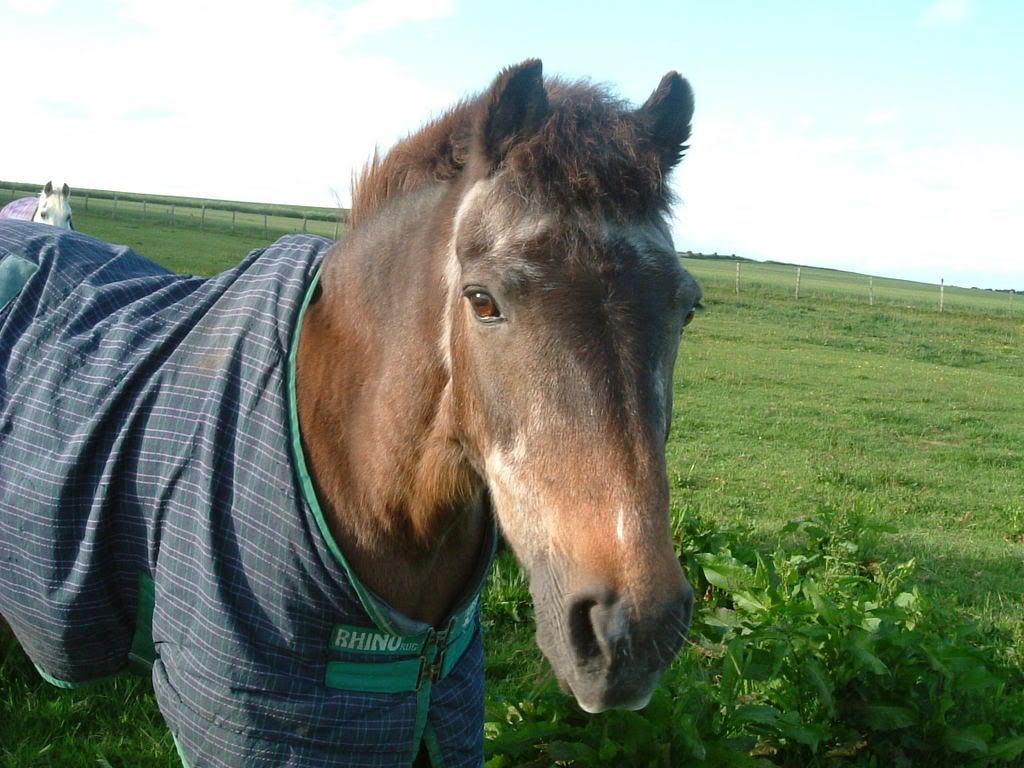 Barney used to do a lot of galloping around..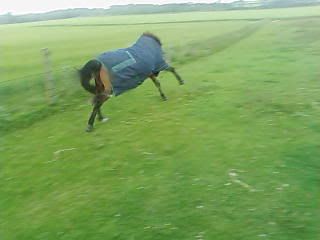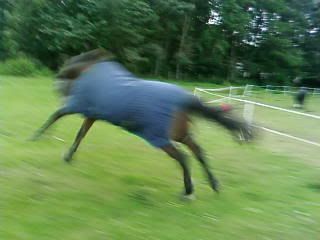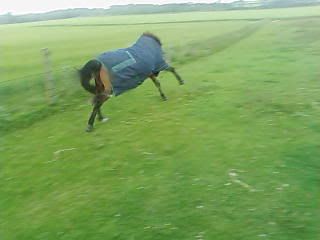 Last Christams. That was a really rough patch for Barney. We had one bad incident and all my months of work where undone. It was hard trying to eveng et a picture of him.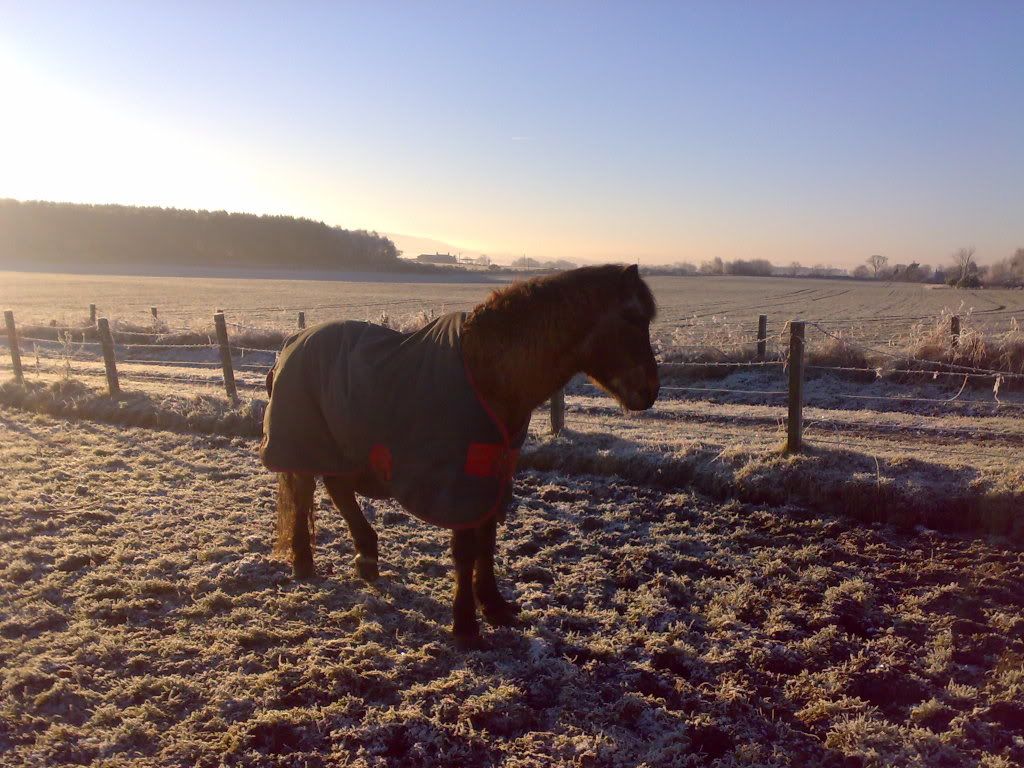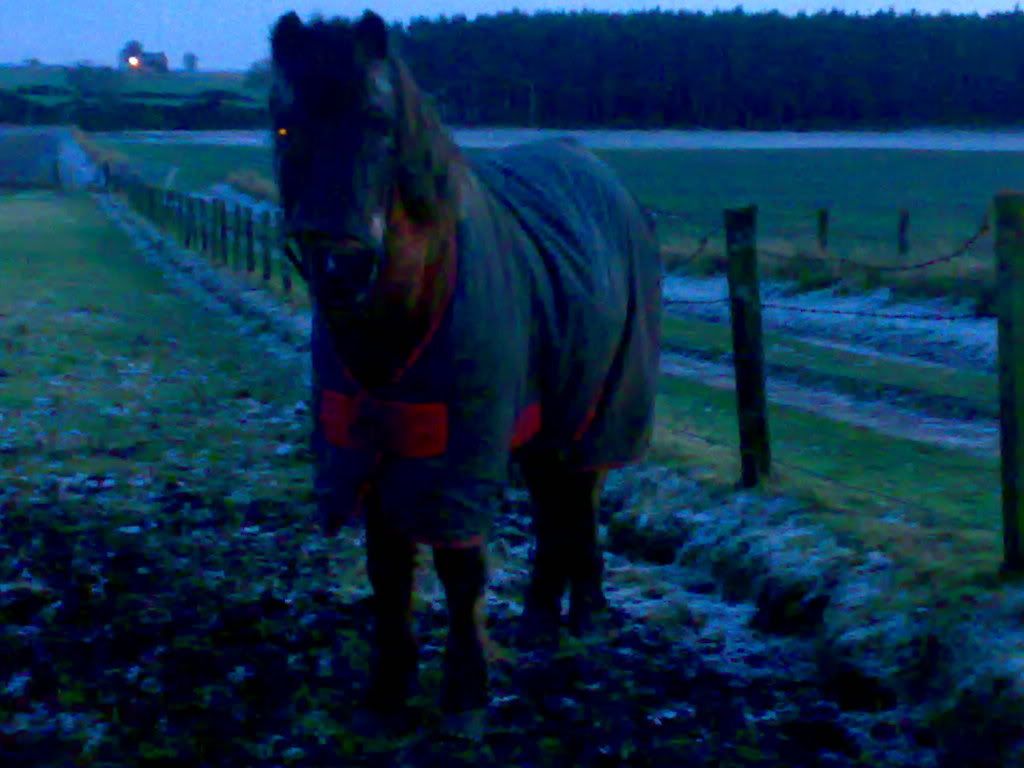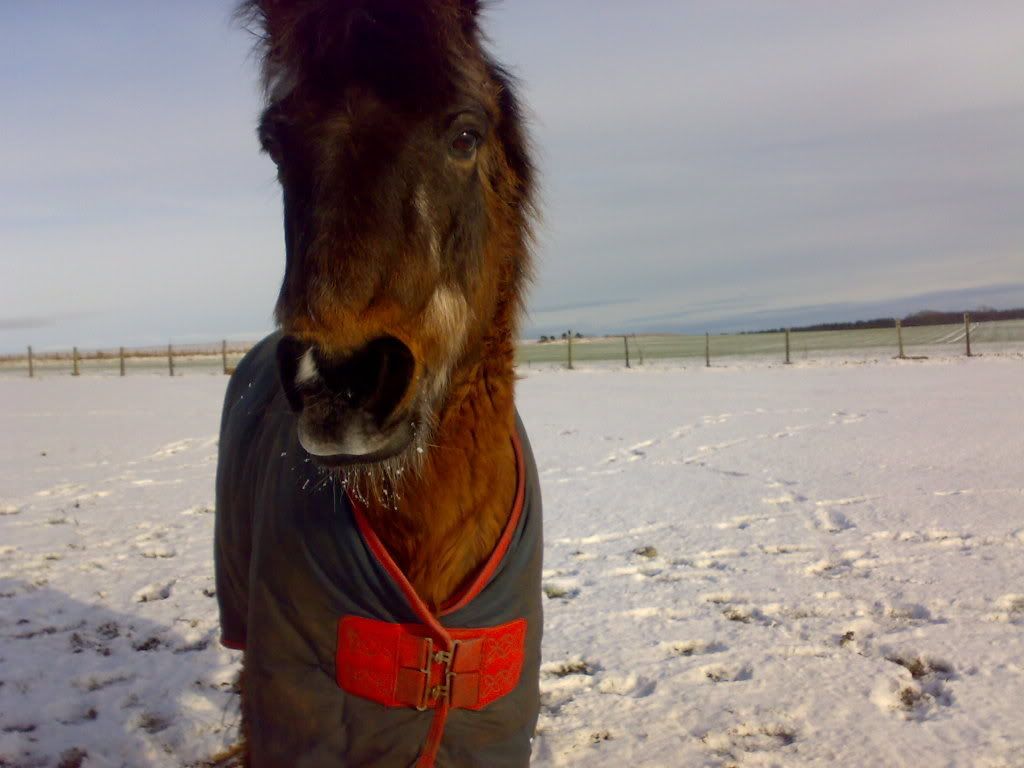 2008 Spring. Things are improving!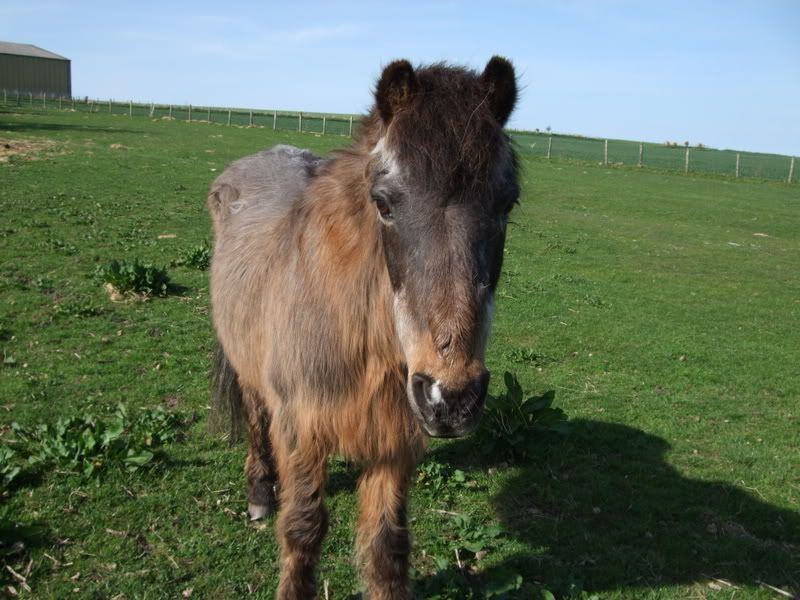 Summer 2008. They move into a new field with richer grass, to fatten them up. =]
Barney Now, with his new companions.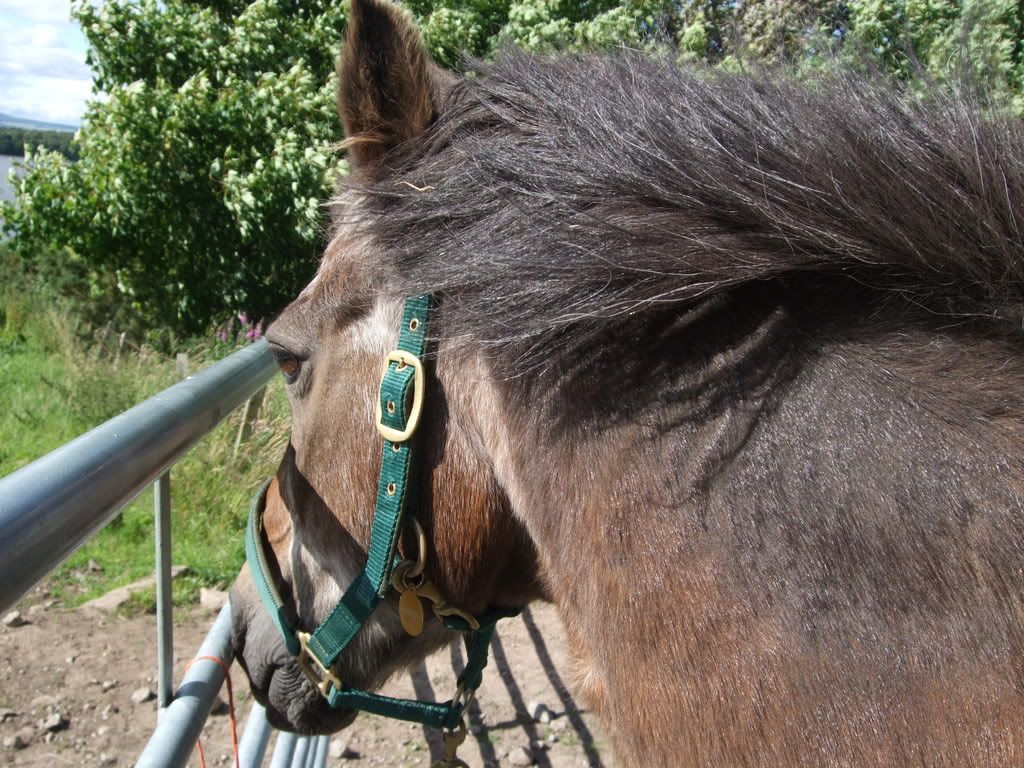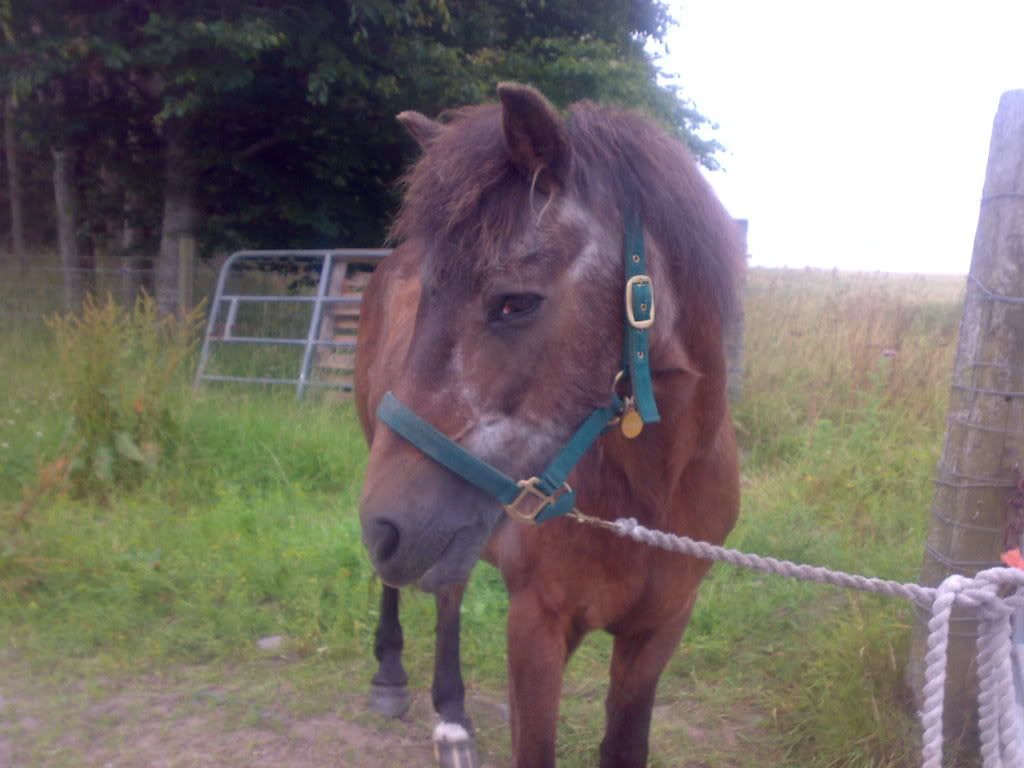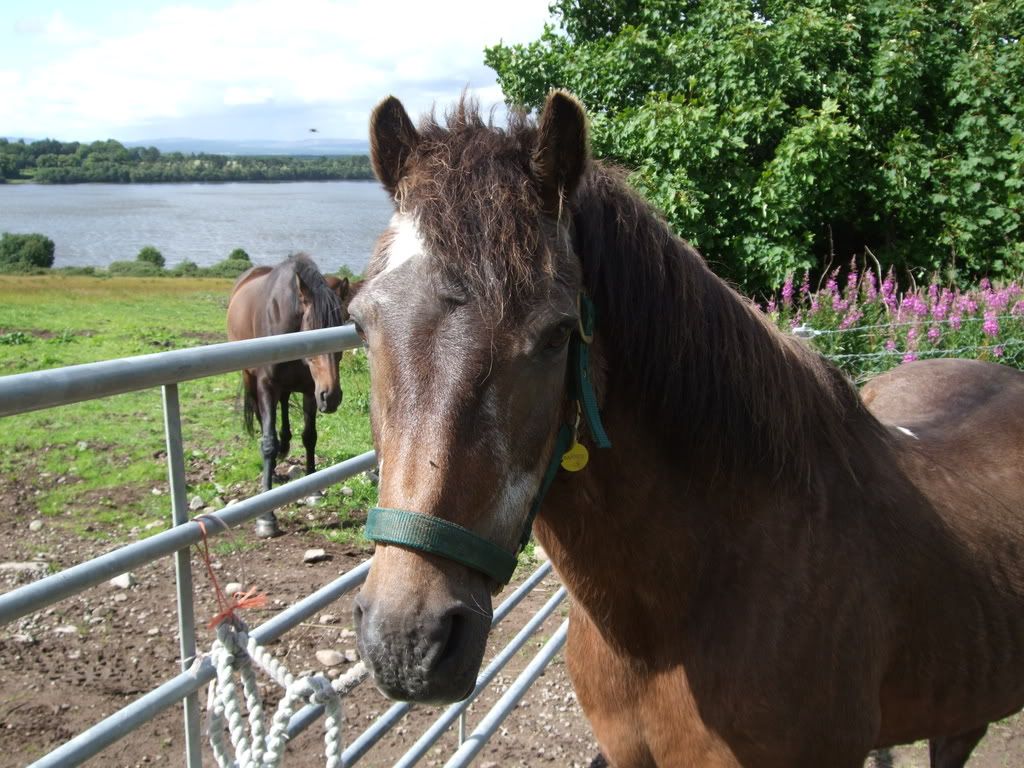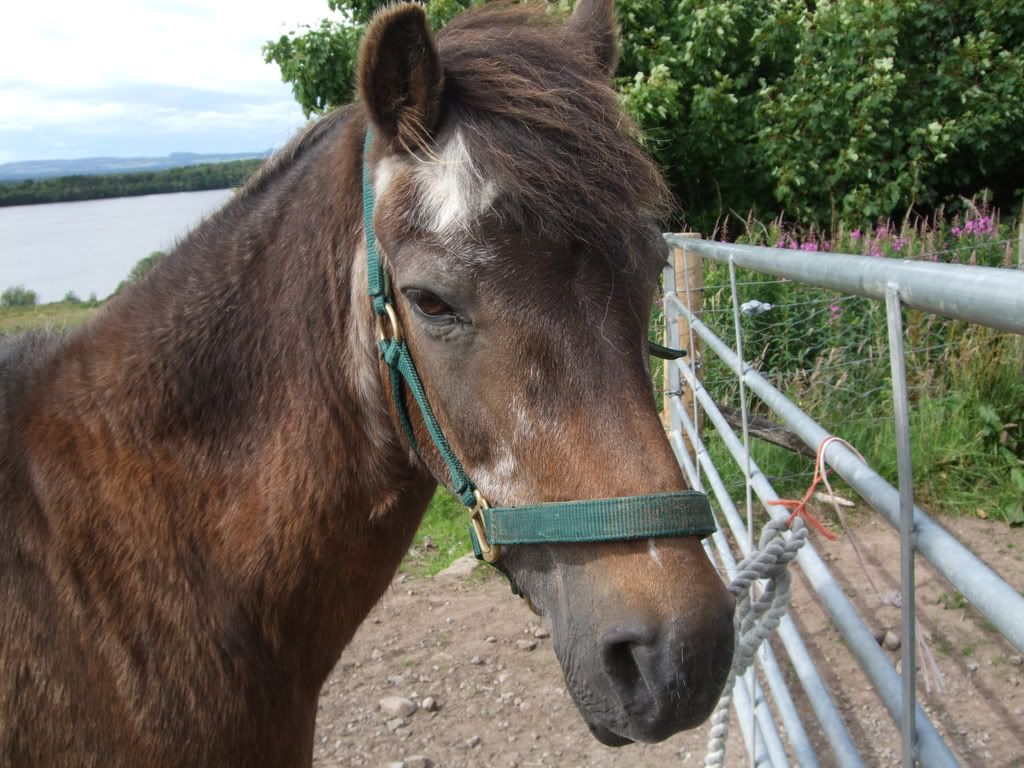 Sorry for the millions of pictures. I thought you might as well see hw much he has improved. <3
He's so fuzzy and cute! <3
---
It's been awhile, but I'm back & back in the saddle!
Awww Barney is adorable!
---
Ride more, worry less.
I just want to reach through the computer & snuggle up to him. He looks so fluffy & friendly. He is so cute!!
---
"It's not about waiting out the storm, it's about getting out and dancing in the rain."
wow, he looks so much like my mare, same build/height, same face and same fuzzy coat lol. he's adorable! :P
Those old guys just bring tears to my eyes. What sweet old souls! I'm glad to hear that Barney can enjoy his last few years with you and learn how to be a horse!
Awww, he is such a cutie! What a fuzzball!
---
"'For I know the plans I have for you,' declares the Lord. 'Plans to prosper you and not to harm you, plans to give you a hope and a future'" ~ Jeremiah 29:11