Meet Buzz! So totally over the moon (pardon the pun)
---
Here is is! Got off the trailer at midnight last night. His previous momma loved him muchly, you can tell. He came with everything but a saddle and bridle, including his entire history, even a pic of him as a baby!
He's a total love bug, I can't wait to ride him! I had to share these pics I got of him this morning
First... Buzz as a baby
His "critique" pics and a very bad one of his butt but a very good one of his gorgeous tail!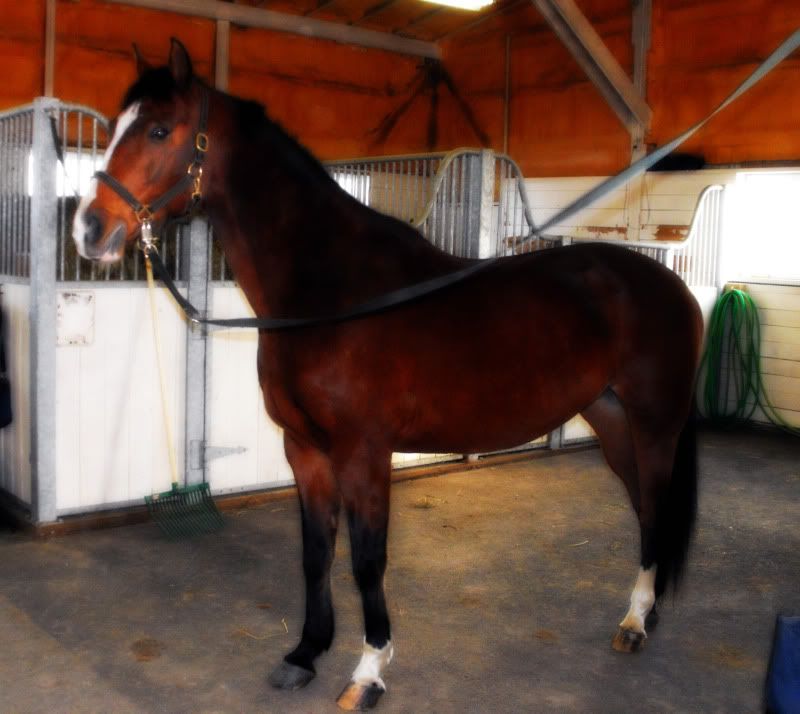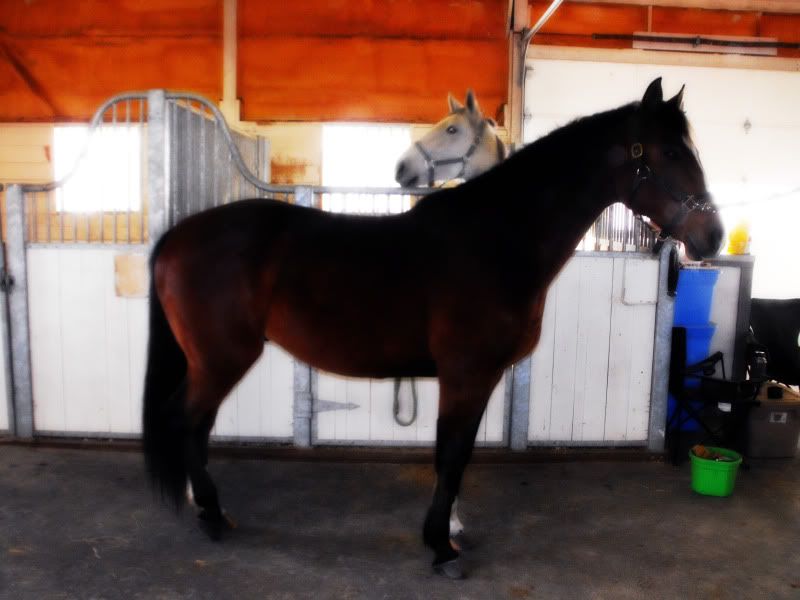 And now when I took him to turn out I gave him some treats: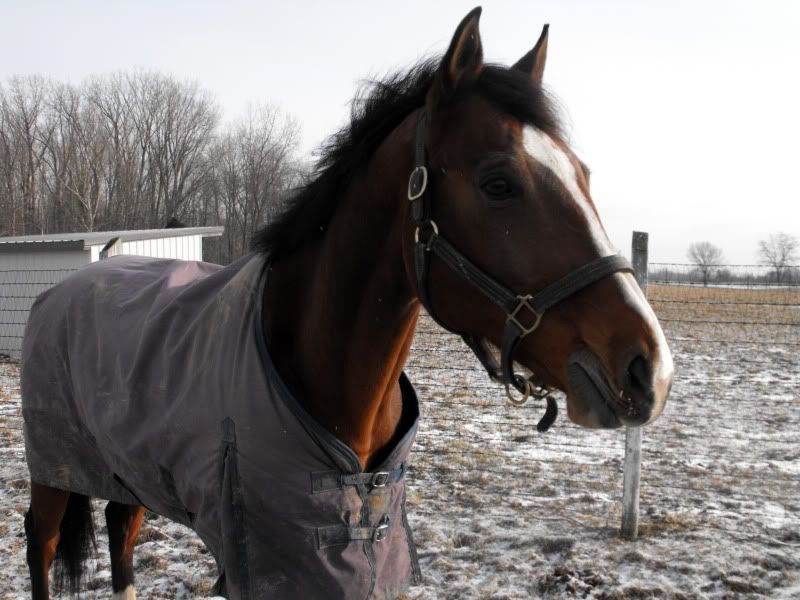 And when I was done with the treats he came in for more sniffing and even gave me a kiss. I am so totally in love with this guy already, I feel like I've been waiting for this guy forever.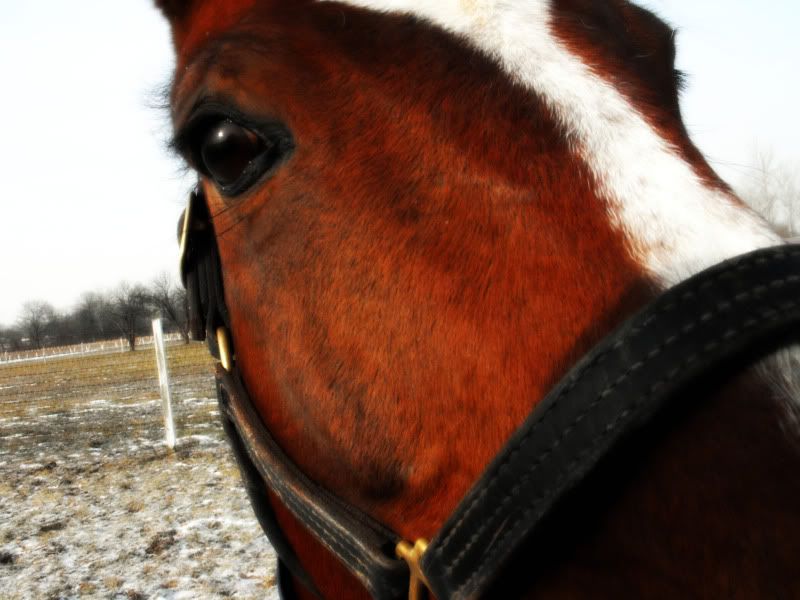 Thanks for letting me share!!!!!
Awww he is super cute! How old is he?? Nice pictures!
Oops, sorry, he's 15 years old, 16 hh.
OMG, he was such a cute foal!!! And still just as cute now!
---
There is something about riding down the street on a prancing horse that makes you feel like something, even when you ain't a thing. ~ Will Rogers
Beautiful boy. Luck you : )
What a cute foal he was! And a gorgeous boy now, congrats!
OMG what a handsome guy! Can't wait to see more pics!
---
-Horse racing is my passion-
Athena:15y Palomino QH & Shirley's Brittney:8y Bay OTTB
Thanks! I'm beyond excited! I keep telling myself it's because I've helped so many greenies be ready for good homes that I finally can have a horse as nice as this guy. He's a goofball!
Wow! He sure is a beauty!!! I love the baby pic :) So cute.
---
TM Tardy's Chick "Hunter" - 13 yo Paint
Remmy - 18 yo Morgan/QH cross
Gunner 3/31/11, Heidi 7/2009 Miniature Sicilian donkey

Oh, he's gorgeous!! Congratulations!!
I think you're really going to enjoy each other! =)
Similar Threads
Thread
Thread Starter
Forum
Replies
Last Post
R I P BUZZ

stacyh

Horse Memorials

5

01-16-2011

08:14 PM

New Moon

savvylover112

Movies, Music, and TV

31

01-19-2010

08:40 PM

My Name Is Buzz...I Need An Intervention

MaloreyAnimal

Other Pets

7

11-05-2009

04:59 PM

Meet Buzz

PassionHorse

Other Pets

5

08-13-2009

12:21 PM

Moon

Draven

Horse Riding Critique

10

03-19-2009

06:08 PM