Meet DigBee *pic heavy*
---
I just got my first horse a week ago. He is skinny. I wormed him and I am giving him Athlete's feed and beet pulp to fatten him up. He is a OTTB and I have rode him twice and he is very gentle and has very floaty movement. He only bucked once when I was riding him.
He is a 4 year old gelding, and is a 17hh dark bay. He has a little snip that is soo cute!
Ok, here are some pictures!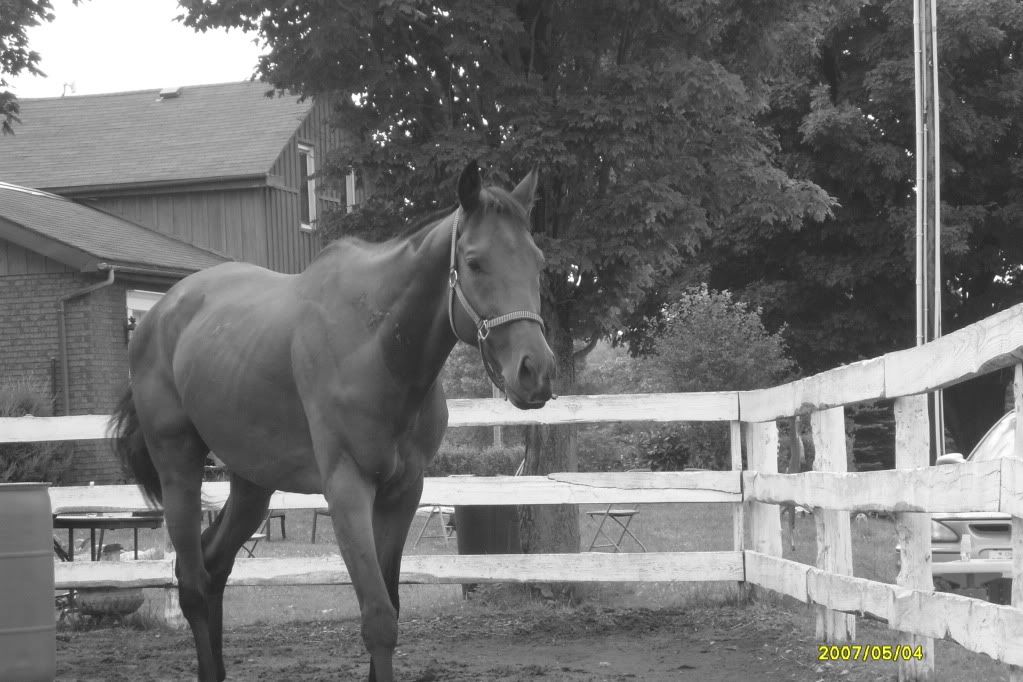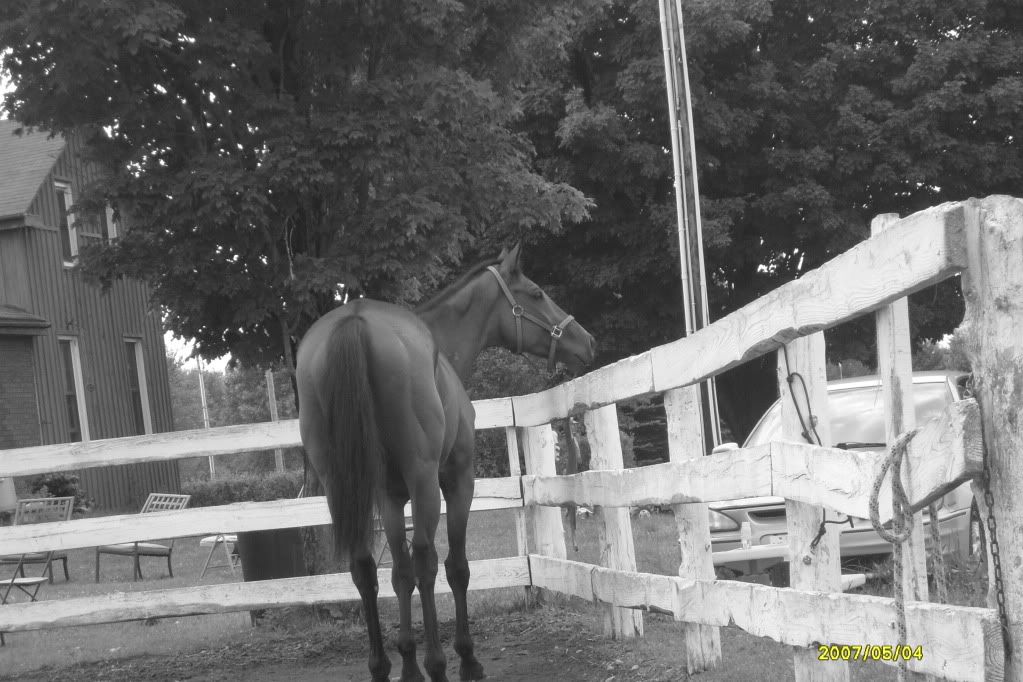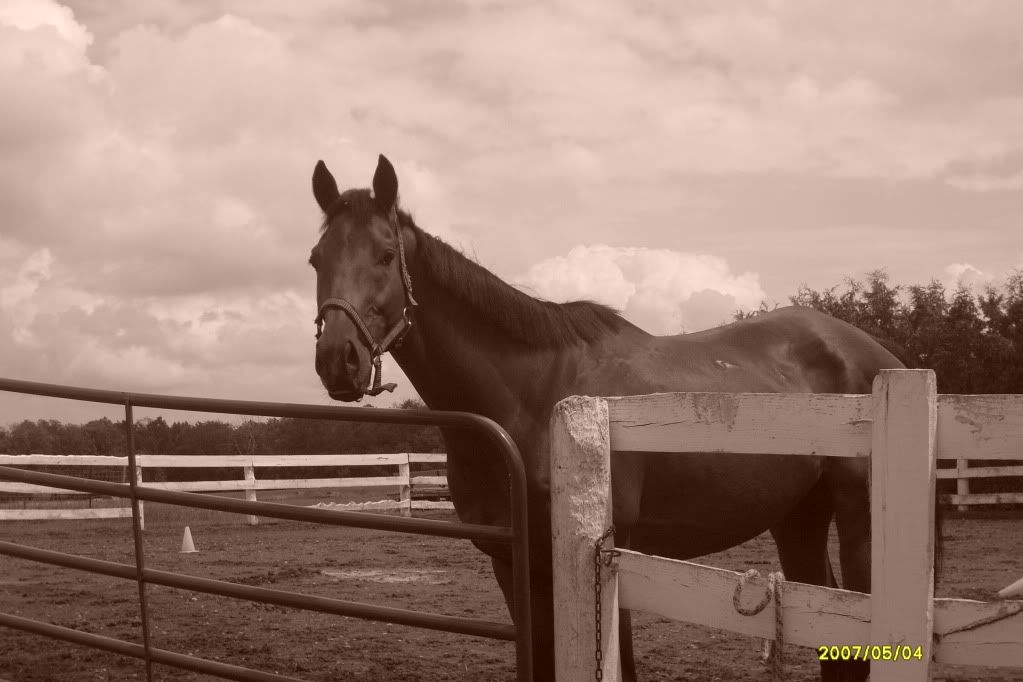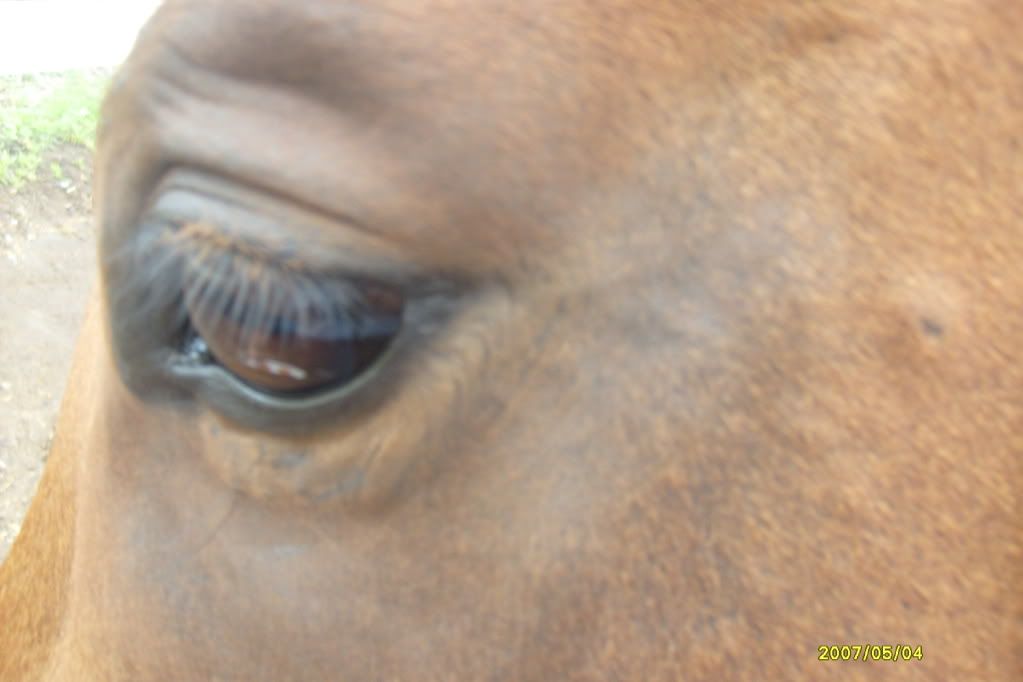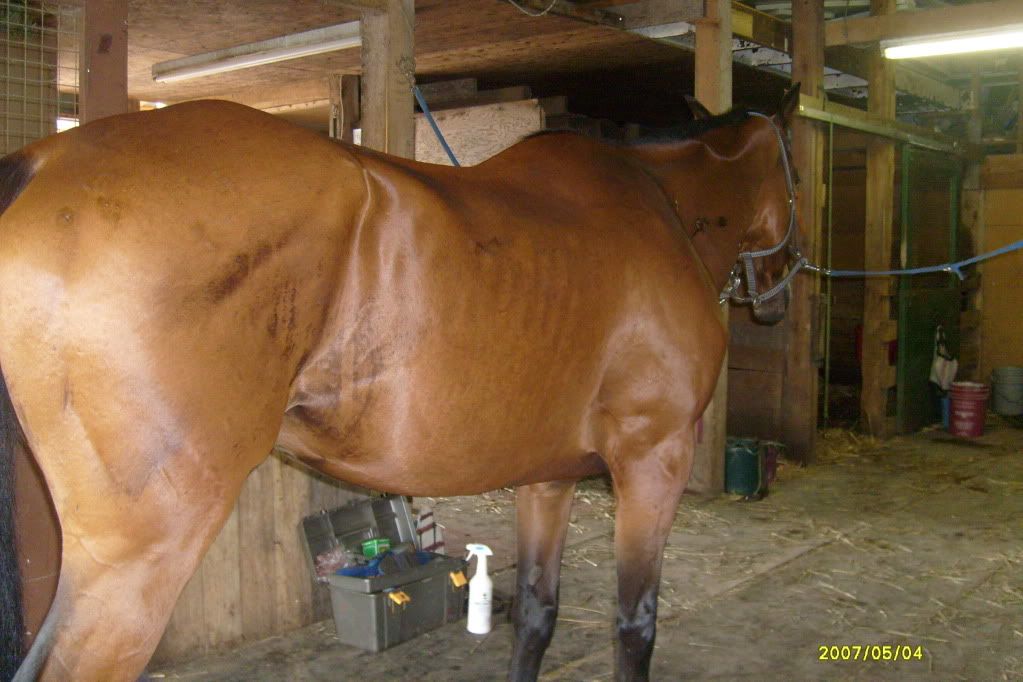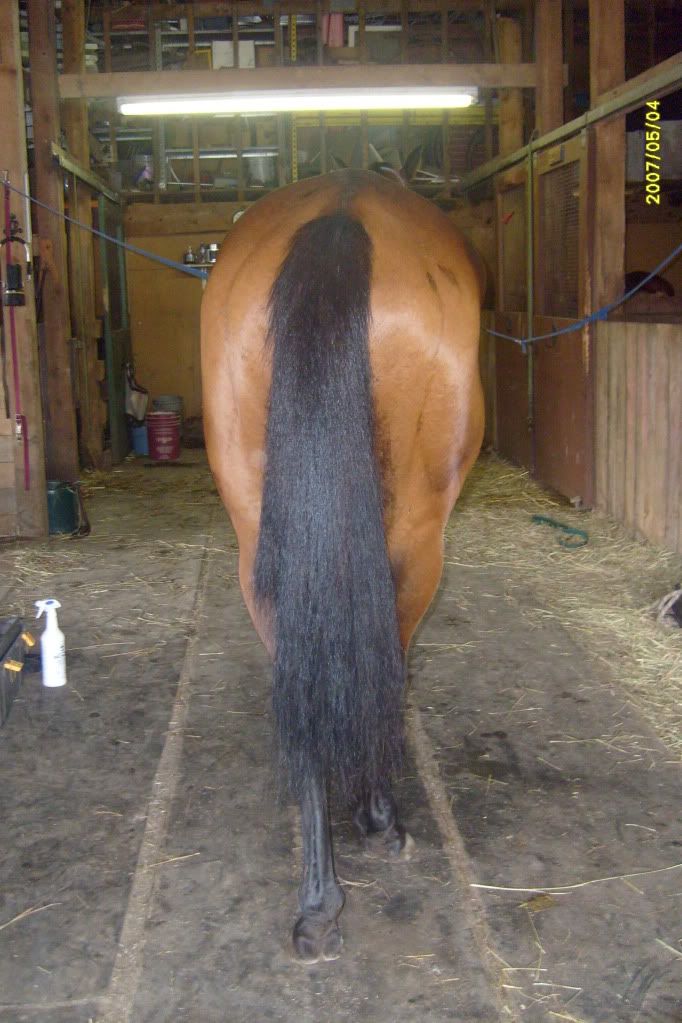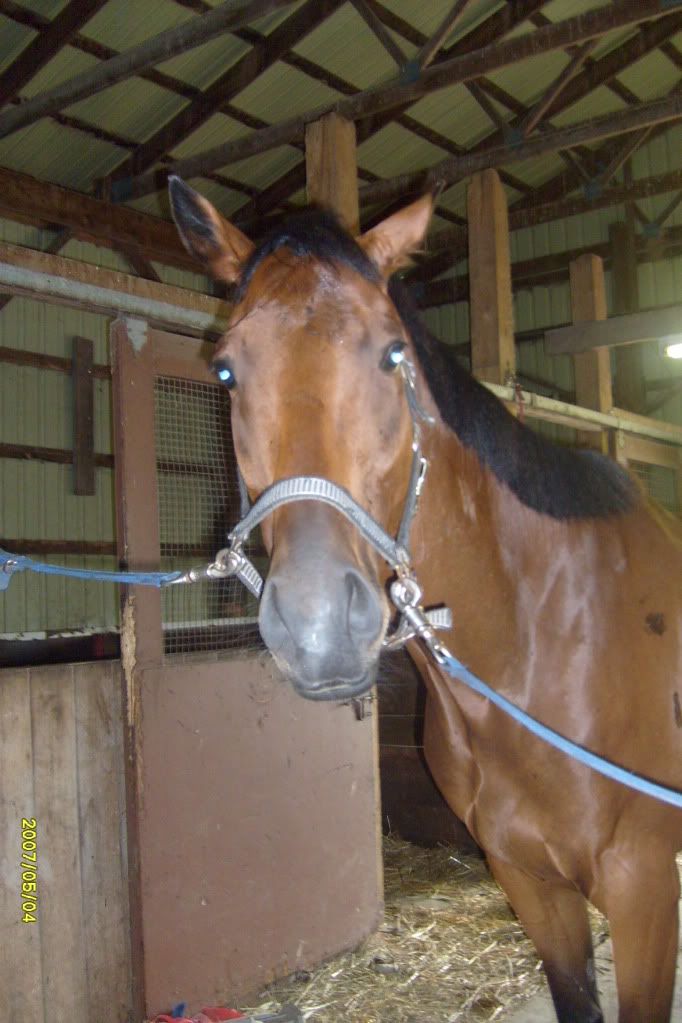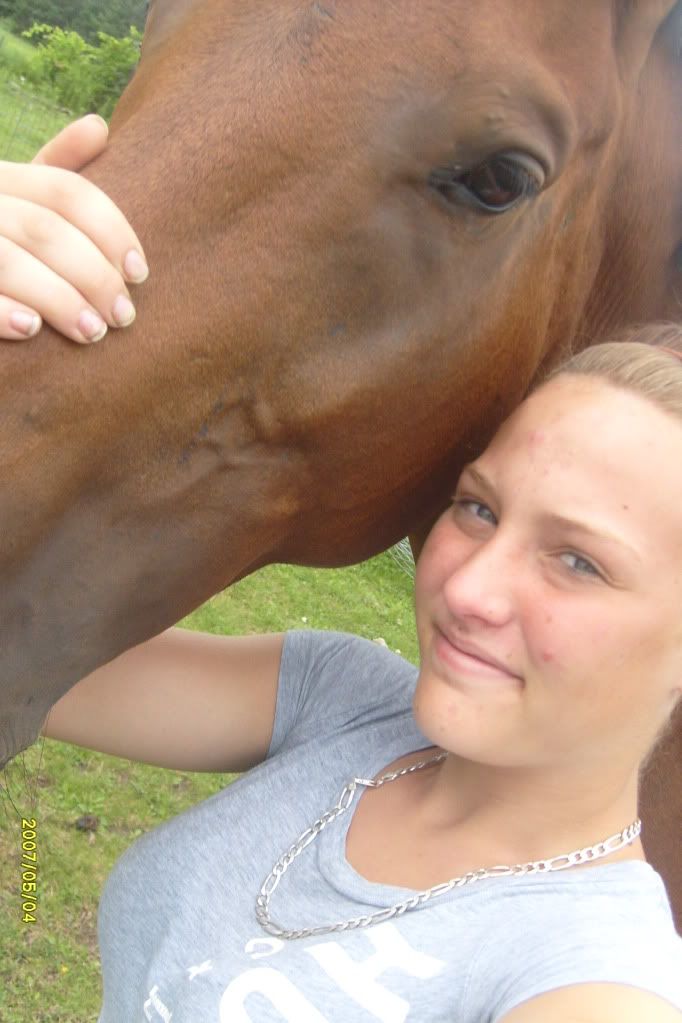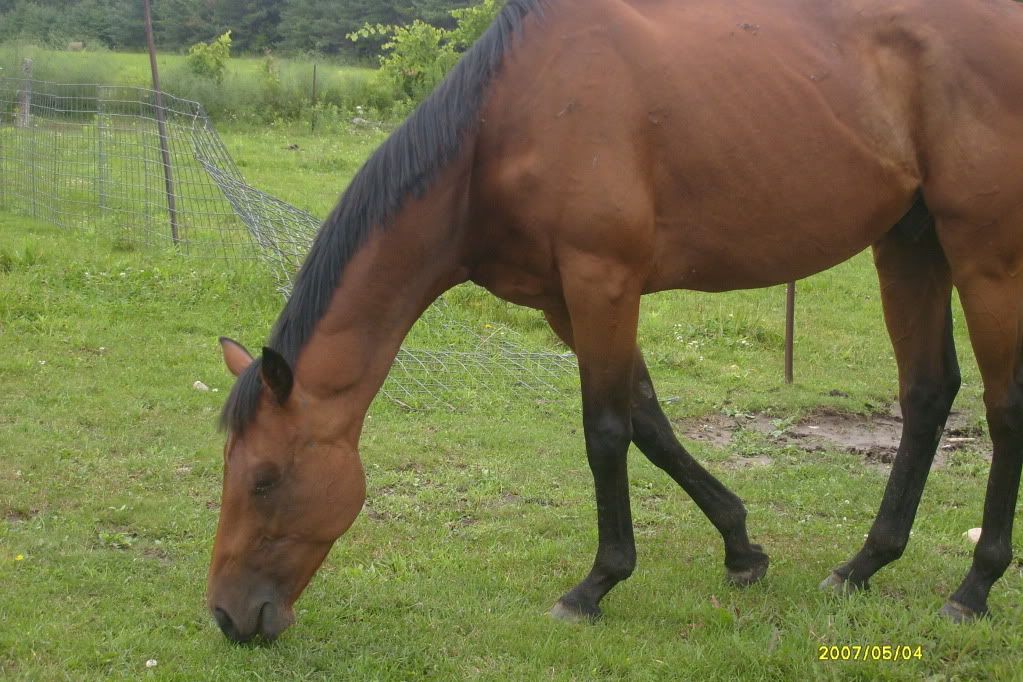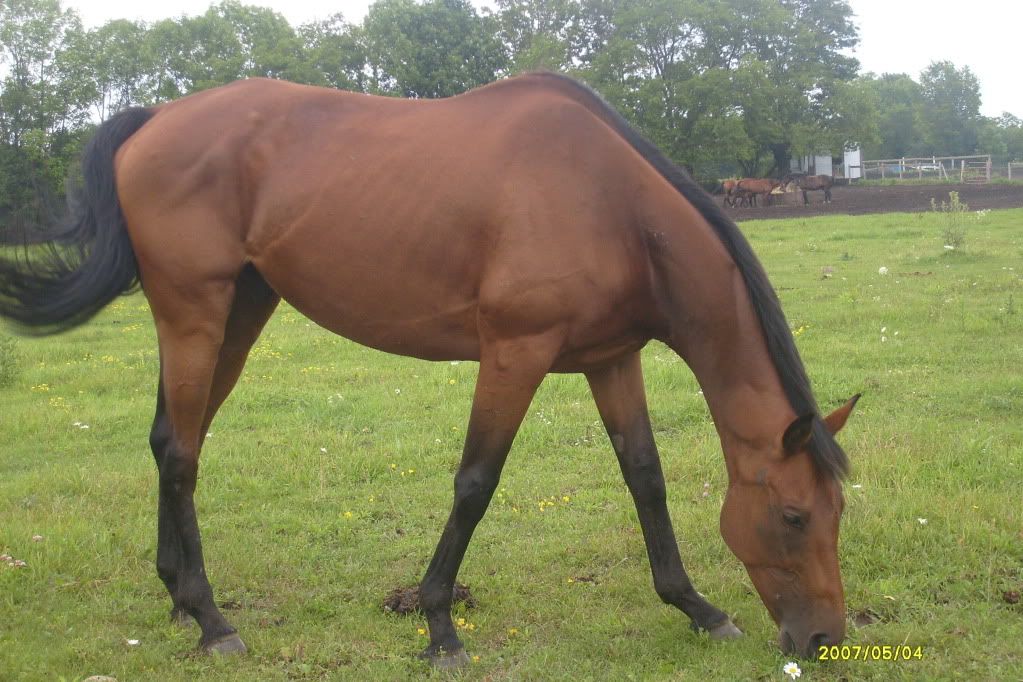 Cute!! <3
---
Cocoa - 32 yr old QH, Cherokee - 8 yr old TWH & Toby - 16 yr old QH
R.I.P. Cocoa 4/13/78 - 2/9/11
He looks like a mellow guy. He's cute.
I can't wait to meet him!
---
Sonya ~ 5 yr old Appaloosa/Welsh mare
Very nice looking horse. He looks a lot like my mare Demi.
---
RIP Minnie, 1981-January 15, 2010
RIP Maggie Mae I miss you
hes huge!!!!
---
~Erin~
~I'm an angel in Justin boots. I'm a devil in blue jeans. I'm every cowgirls nightmare. I'm every cowboys dream~
Okay, "only bucked once when I was riding him"??? He's cute, yes, but that sentence sends warning bells all over. Is it commonplace for the horses you've been riding to buck? Was it a real buck, or just a fiesty excited kick when you ask for the canter?

He is gorgeous, though :)