Meet Dougal.
---
I thought you would all like to meet my pony, Dougal.
His showname is Glenmuir Crusader, but he goes by Dougal or Dougie. He's a 14.2hh grey-dun 5 year old Highland Pony gelding. I got him [aged 4] on the 20th of May, this summer. He's been quite a handful to say the least and has tested out my riding ability, patience and sense of humour to the extreme, haha. Despite the fact he is a Devilpony, i love him to bits and i know that once we get through all the problems, he'll be a super pony. (:
Been mostly concentrating on basic flatwork and just having fun with him. He's very recently started doing a little jumping, and has been to two Pony Club Camps which he LOVED. Just taking it bit by bit and enjoying him. Anyway, enough of my rambling, on with the pictures!
http://i157.photobucket.com/albums/t...AL/show250.jpg
http://i157.photobucket.com/albums/t...AL/c510004.jpg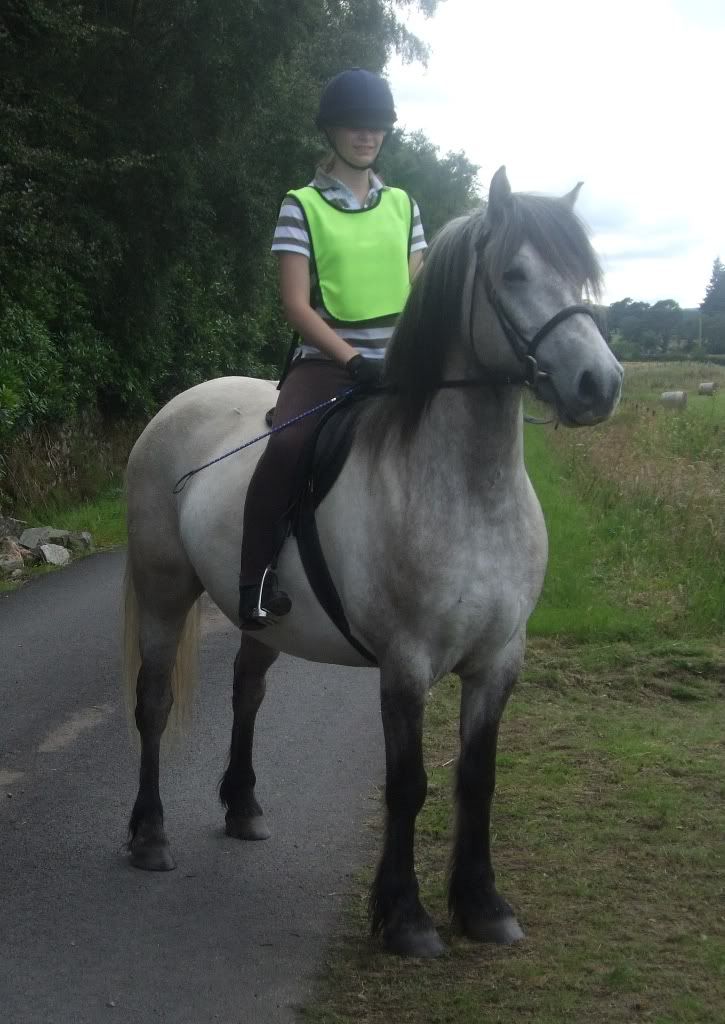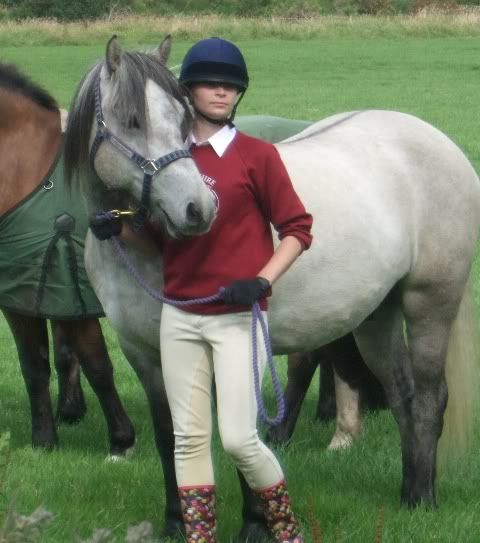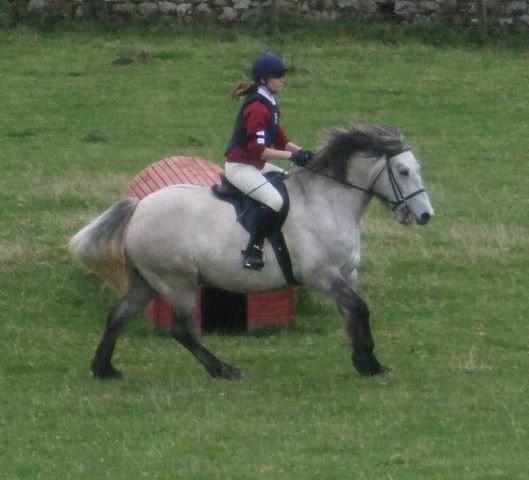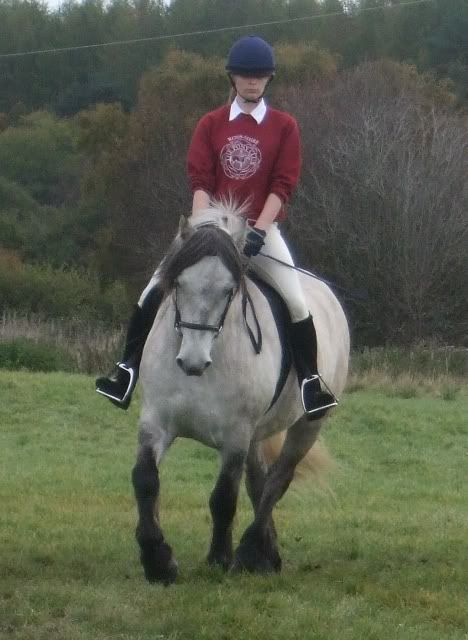 http://i157.photobucket.com/albums/t...L/DSC00992.jpg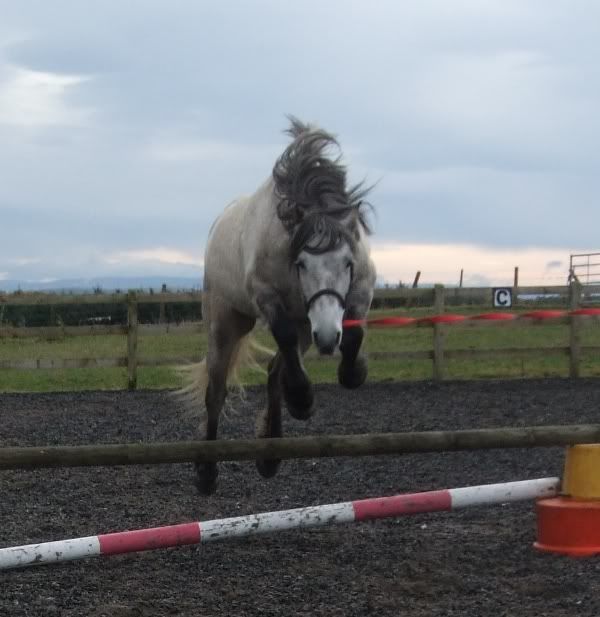 Sorry for the flood! There's a little video of him here as well. (:
---
Last edited by Smarby; 10-26-2009 at

08:11 AM

.
i love him, he is gorgeous, well done on working on him so hard and im sure you will end up having a great pony. i love his dorsal stripe
Beautiful pony! He looks he is built like a tank and I love the color. Good luck with him.
---
I'm not arguing with you, I'm just explaining why I'm right.

Nothing sucks more than that moment during an argument when you realize you're wrong.

It's not always what you say but what they hear.

I absolutely love him!
---
Fabio - 13 year old Arabian/Lipizzan gelding

~
Rest peacefully, Lacey.

-drools- you have a CUTE pony !
Wow he looks very strong! He has a head of a stallion.
aww! he is so cute! Maybe a little on the plump side ;) But that doesn't seem to slow him down any!
---
Lettin' the cat outta the bag is a whole lot easier than puttin' it back. -- Unkown

DOUGIEEEEEEEE!!!! He is one SMEXEH PONEH!!
---
RIP Minnie, 1981-January 15, 2010
RIP Maggie Mae I miss you