Meet my gang!
---
I figured I might as well go ahead and share some pictures of my horses! I hope you like them.
Prezipshun: aka Zippy, 2.5year old ApHC stallion, headed off to Western Pleasure training in June.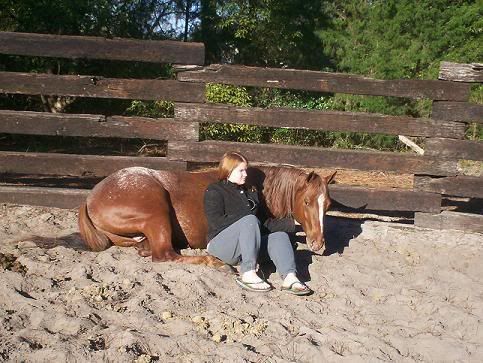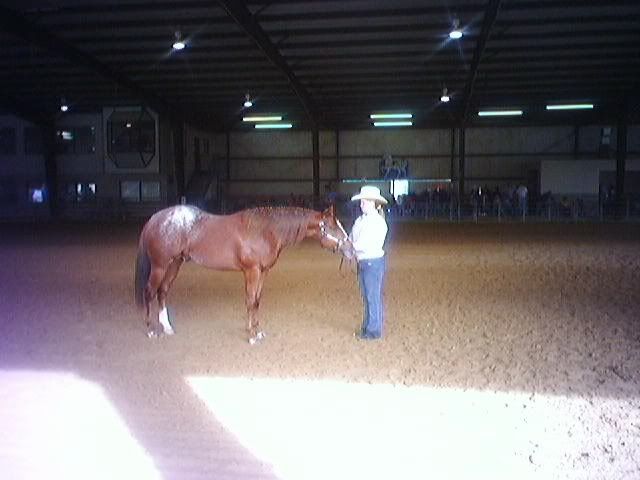 Foxy Heiress: aka Foxy, 17year old ApHC non-characteristic mare. Currently in foal to Hollywood Heirs (black snowcap) due Feb. 20. After this she will be bred to my trainer's stallion, TR Featured In Gold.
Totally L A: 1year old ApHC filly. Currently being fitted for halter. First ApHC show is March 2-4th (pending she is ready). Aka Dezirae or Dezi.
Delightful Yankee: aka Dixie, 3year old AQHA mare. I am currently lightly training her for Western Pleasure. She will be bred to my stallion Zippy in March or April.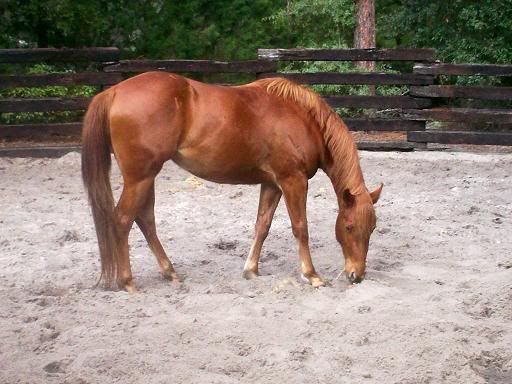 Timberclouds Shadow: aka Shawnee. 7year old ApHC mare. She is currently scheduled to be bred to my stallion, Zippy in Feb or March. She's a big mare.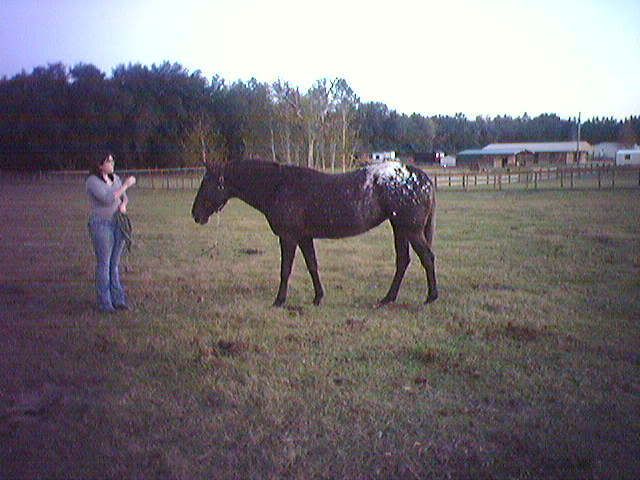 Skips Sparklin Raine: aka Raine, coming 2year old Buckskin homozygous Tobiano APHA/PtHA filly. Right now she is just being herself and working on basic ground work. Next year she will be started under saddle and shown Open and possibly PtHA.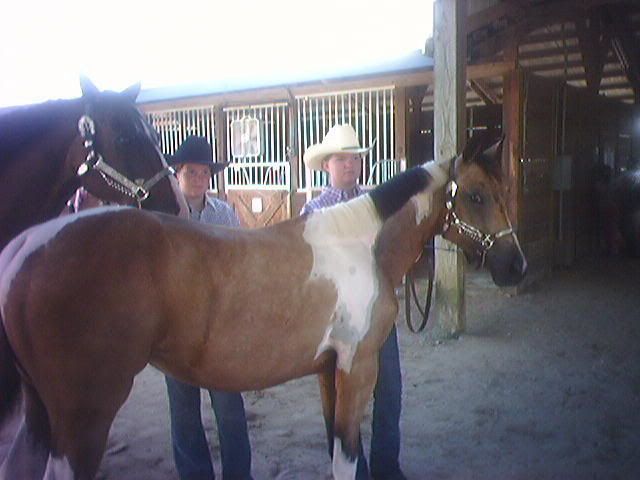 Togan: 19year old grade Quarter Horse gelding. He has been with me for 9 years now and I wont ever part with him! He is an awesome horse and has done everything from halter/showmanship, to english pleasure, trail, western pleasure, team penning, and now is a solid 2/3D barrel horse. He is also my resident babysitter.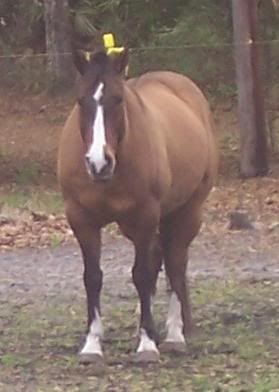 Anywho, those are my current horses. But knowing me, I'll have more before too long. Its an addiction I swear! :roll:
Brittany
Awww...gorgeous horses. I like Togan, chunky hunk
adorable horses!
(my neice wants smiley faces...I am going to let her put some on...)
:o :(
:roll:
alright thats all....
Thank you! I can't wait for Foxy to foal. She will be bred to my trainer's palomino blanket appaloosa stallion this year. He is a grandson of DreamFeature out of a Goer/Travellon bred mare.

Brittany