Meet My New BOY
---
Hey guys meet Luke my new boy. I havnt bought him yet, but i am leaseing him. Im still on the edge about buying him but here are some pics.
He just turned 4, he is Clydesdale/Hackney 17.2 hh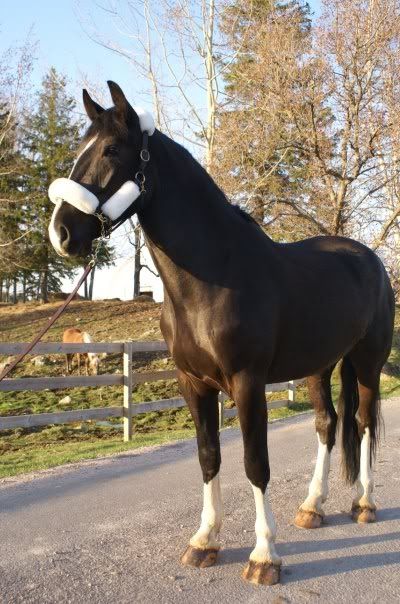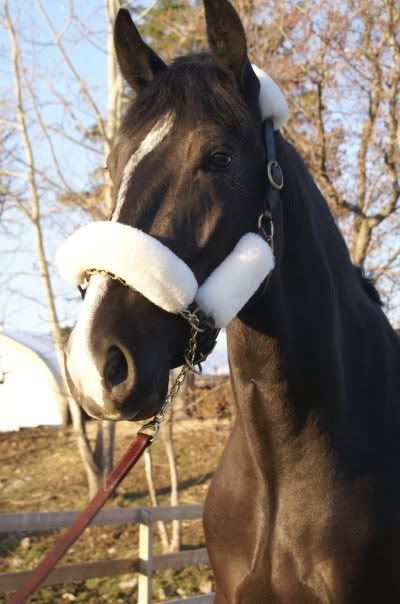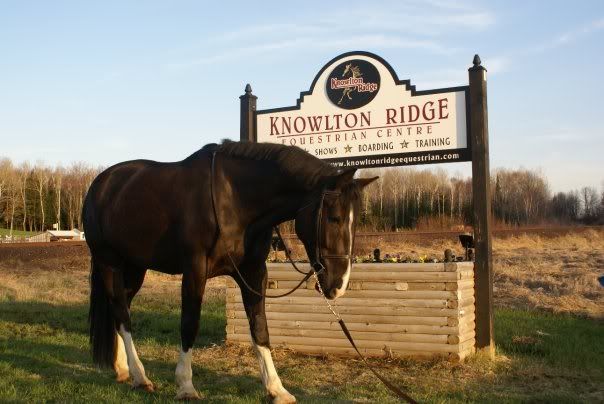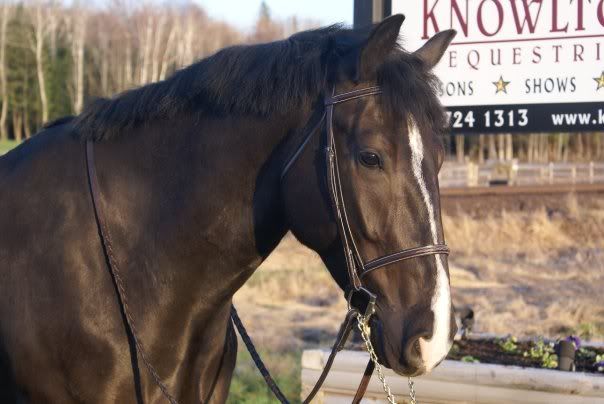 Man oh man...He sure is gorgeous!!!! Let me know if you don't want him ;) lol.
---
"A good rider can hear his horse speak to him. A great rider can hear his horse whisper."
He is beautiful. What are your plans with him?
omg! May I steal him for a few days? hes gorgeous
---
Bailey's Mountain
6 year old tb
He is just turned four and is 17.2?! Yikes! lol What a pretty boy!!
---
Shaneequah, 1998 gaited Bashkir CurlyxArab mare
Treyue, 1999 3-gaited Icelandic gelding
Loki, 2001-2015 Icelandic gelding
Yupp BIG BABY thats for sure. I wanna try him with the jumps but im not to sure how he will be. Iv tried a few times but he gets bored so easily and then he just doesnt care any more and goofs off. If the whole jumper thing doesnt work out them im thinking of trying him in dressage. And i know my mom wants to use him as stud.
Wow, very handsome boy. I say go for it!!
Similar Threads
Thread
Thread Starter
Forum
Replies
Last Post
Meet Magnum!

Magnum

Draft Horses

6

05-22-2009

09:09 PM

Meet Dareng!

Solange

Horse Pictures

5

03-22-2009

09:28 PM

Meet fire!

firemom1

Horse Pictures

14

07-21-2008

09:13 PM

I want you to meet...

sparky

General Off Topic Discussion

6

03-28-2007

08:47 PM

im new meet me :)

Gammelquarterhorses

Meet the Community

0

12-31-2006

01:17 AM