Quote:
It can warm up anytime it likes, this is just to darn COLD, to cold to play with the pony.
You could sure say that again!
---
I figure if a girl wants to be a LEGEND, she should just go ahead and be one. ~Calamity Jane
*WARM UP*

I want to go out and play with the pony

PLEASE send some warm
I think you were very brave to go fetch a horse in those conditions. He is a cutie. Trying to send you some better weather!
Brave or stupid, one of the two, DH was voting for stupid big time.

BUT

The temps are forecast to say low for a week, and the place where he was is running short of hay, and they are having water issues, so are hauling from town to keep the horses going.
Today's pics, looks a bit more horse like, and less like a pony, I've decided if he had a longer neck he would look taller, I guess he is actually top side of 15hh Still a sweetie with me, but has taken control of the hay ring now he has been put in with the guys.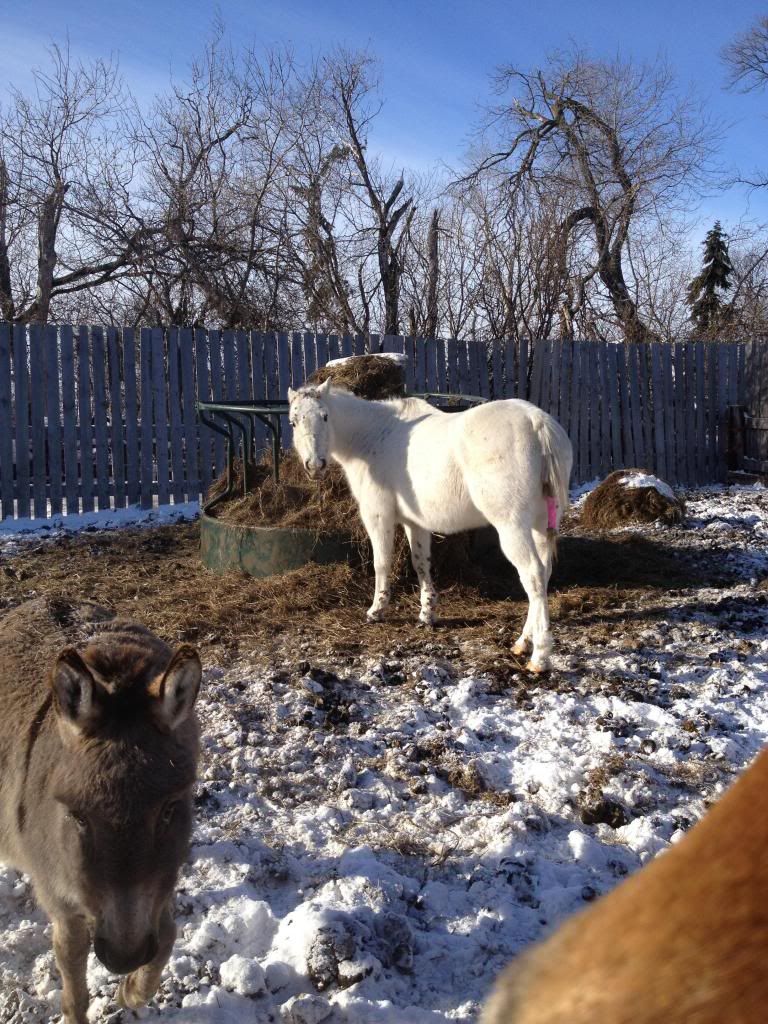 Love his "Who me" look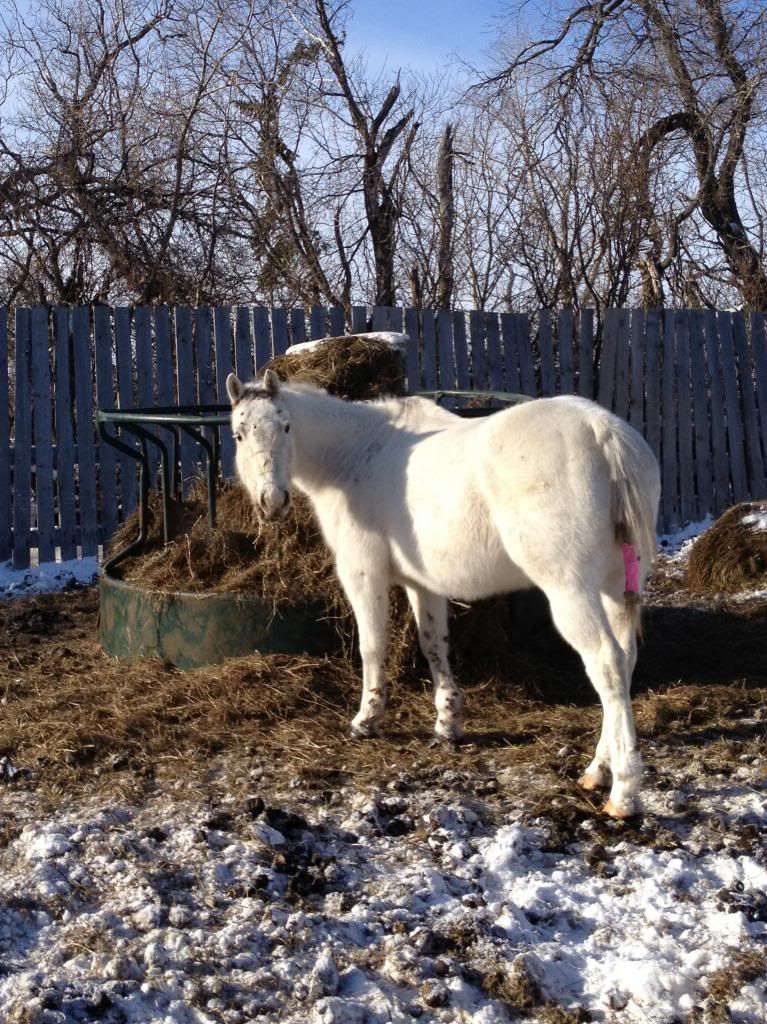 Similar Threads
Thread
Thread Starter
Forum
Replies
Last Post
Meet -- ?????????????

themacpack

Other Pets

7

05-05-2012

03:56 PM

Meet Max

Regula

Other Pets

11

04-25-2012

12:23 AM

Meet Roo!

DutchFeather

Miniature Horses

9

08-06-2011

08:05 PM

Meet My New BOY

leviijeans

Horse Pictures

20

05-22-2009

09:36 PM