Meet our new mare Sahara! :-)
---
After a few weeks of anxious waiting our new baby Sahara was delivered to us this past Saturday and is already getting settled in her new home. We are still in the long process of getting aquainted with each other as it seems she's not really all that interested in human contact.... yet. But she is slowly accepting me more and more and actually didn't turn her head away when I tried to pet her for the first time today!! YIPPEE!! :)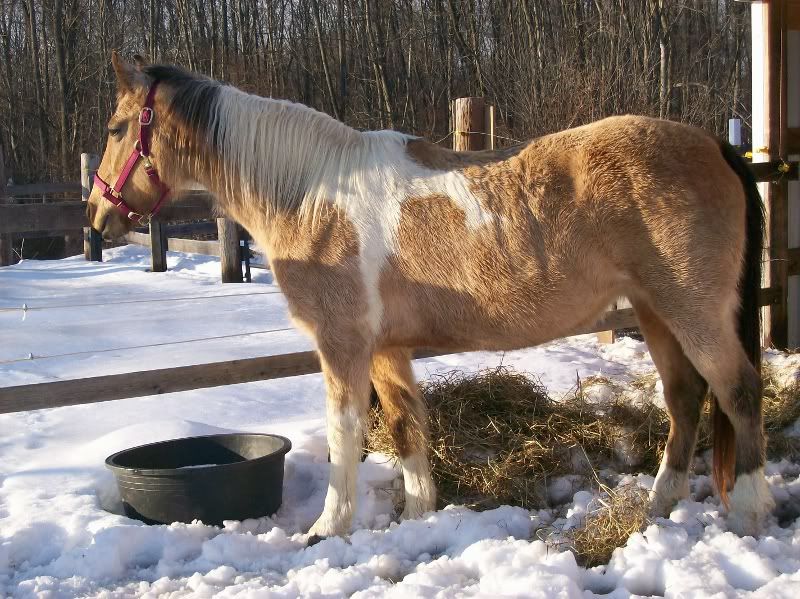 Here she is mid roll...
And after her roll she enjoyed a good shaking... I could feel her shaking through the ground!!!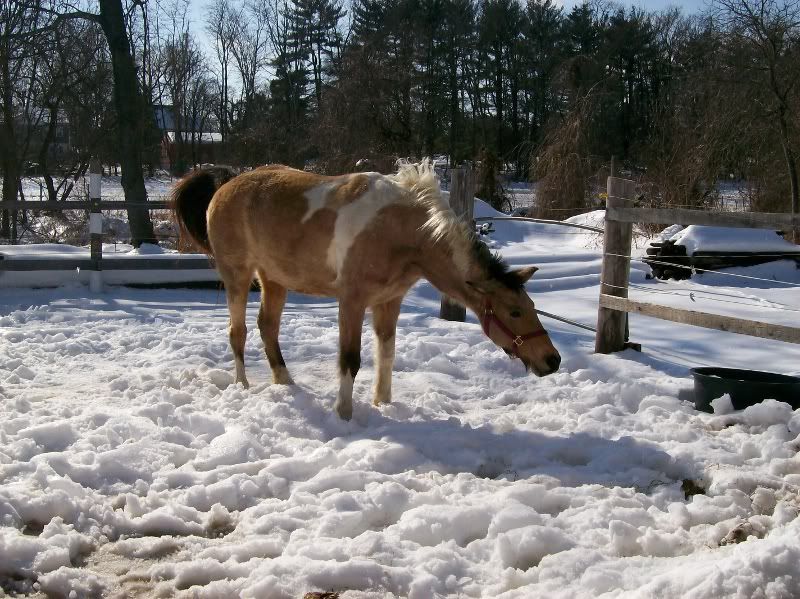 And last but not least.. a pic of her doing her favorite thing!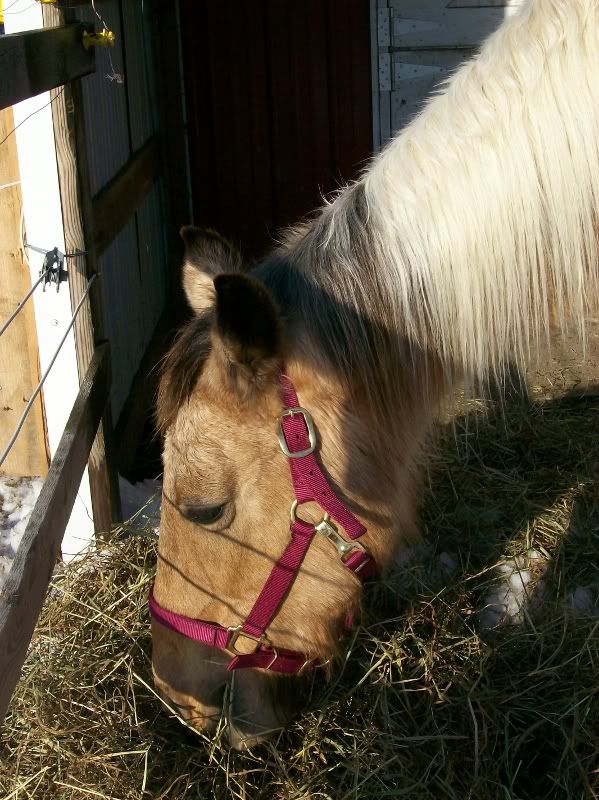 Hope you enjoyed the pics of my girl as much as I did sharing them.
TTFN
---
Show me your horse and I will tell you what you are. - English Proverb
I love her color.
---
So in lies the madness, the pursuit of the impossible in the face of the complete assurance that you will fail, and yet still you chase.
She's really pretty!
---
100% Anti-Slaughter and PROUD of it!

lucky dukie i looovvveeee her color!!!
---
the hardest part of riding is the ground... yup sounds about right
she is one beautiful girl :)
wow, she's a gorgeous colour :)
---
Mount up and leave your troubles behind on the ground.