Meet Pride the Percheron/Arab [pics]
---
Hey Everyone,
I've told some of you about the Percheron/Arabian gelding named Pride that I was going to get a chance to work with. Well I went out to meet him today and got a few pics and vids. I wanted to share them with you.
I didn't get to do as much actual training with Pride as I hoped to because I found out that he's not even halter broke. So today I solely worked on getting him used to the halter and to me. He is really dirty in these pics because it has rained so much recently. I did some grooming but not much because I wasn't able to actually tie him to get around his whole body, he wanted to follow me everywhere
. He is a real baby, so curious about everything and wanting so much attention. I love him already. I hope you do too.
Tell me what you think and critique his conformation. What disciplines do you think he might be good for based by off what you see?
Pride in the middle, his mother Rose, and their Angus cow friends.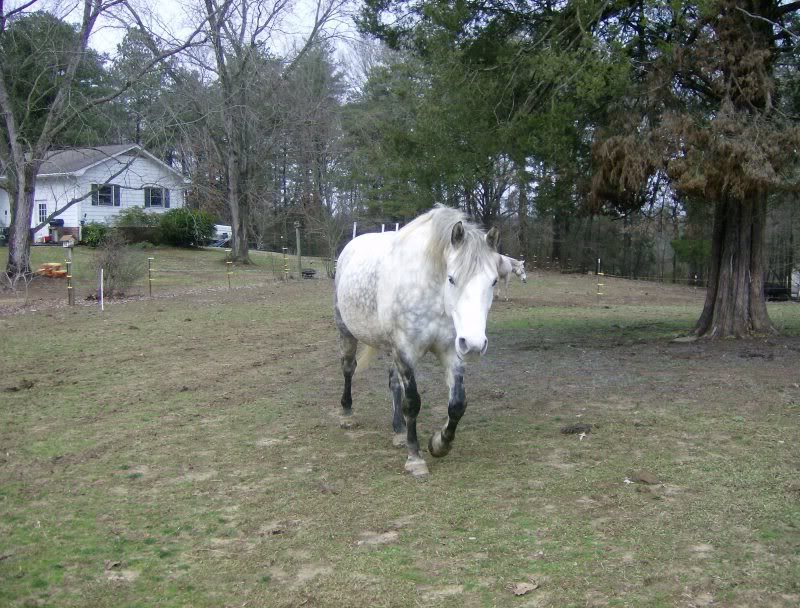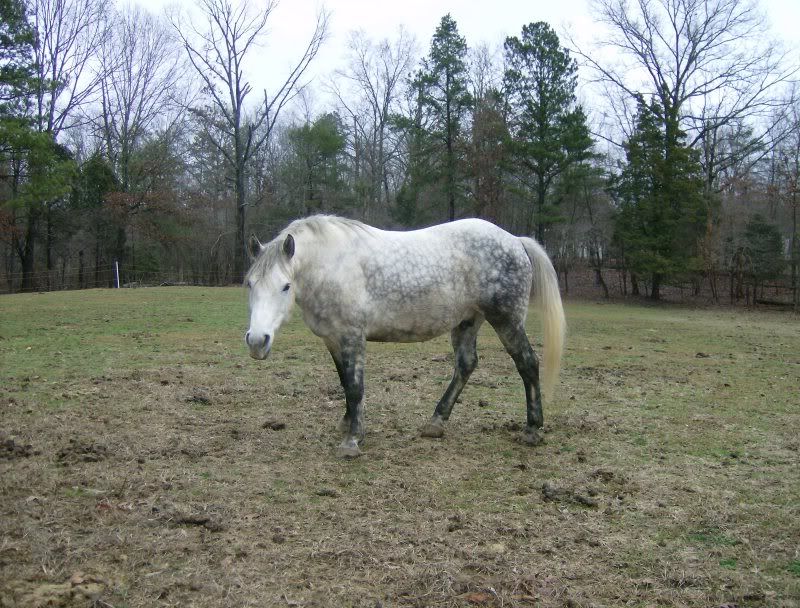 Sorry his head got cut off in this one, but it gives you a good view of his side.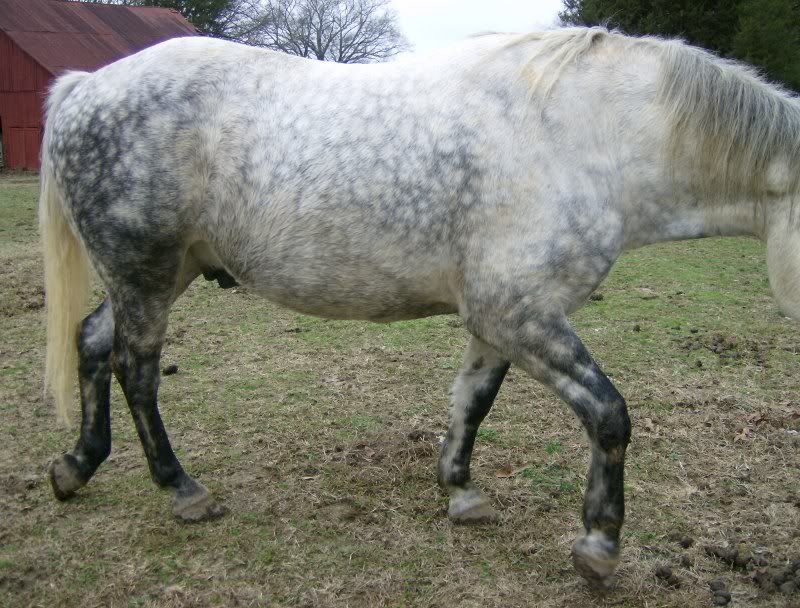 Hehe, I love this one.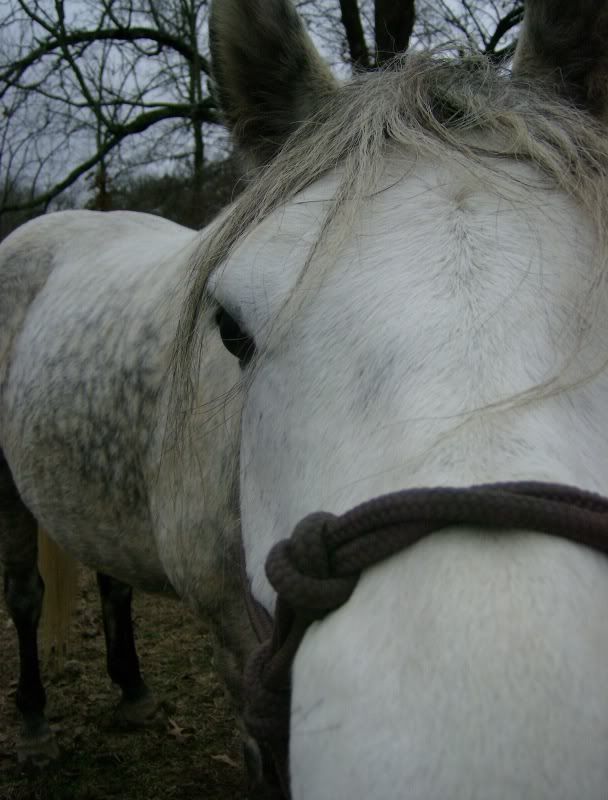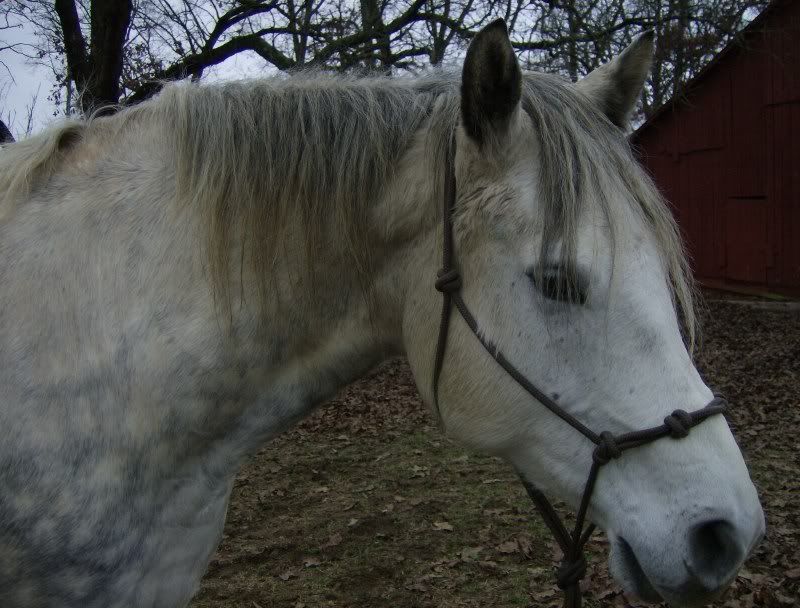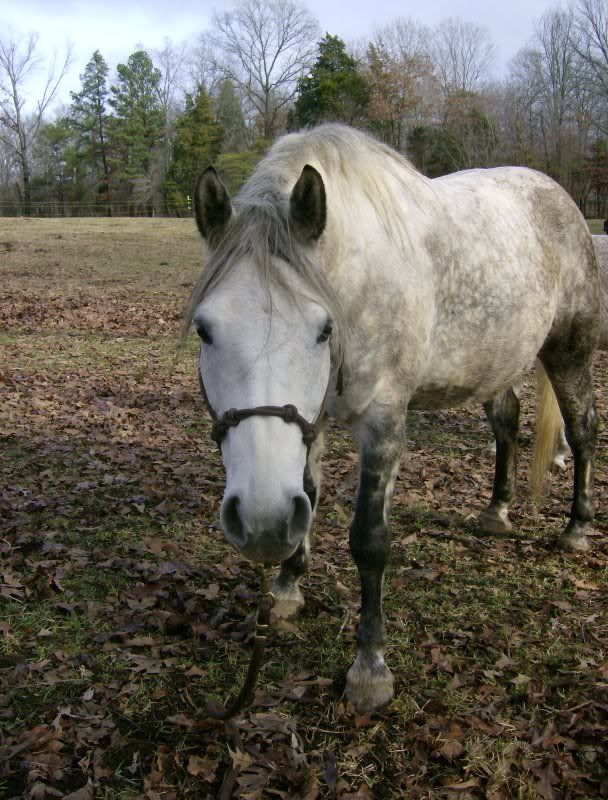 I'm posting video soon in the Video Forum. I'll put a link to it here in a bit.
Jubilee
Cuuuute!

Very short legs, and... FAAATTTY! lol :]

But gosh is he adorable or what... I just love love love chunky horses, and boy is he chunky. He will come up something spectacular once you get him going and get him all fit and shiny and clean! Good luck with him.
---
He is BEAUTIFUL!
Great pictures. & I love his name! So cute.
---
Ride more, worry less.
Gorgeous! He looks like a HUGE shetland
he reminds me a lot of Faith, the horse I work with. So cute!
jubilee, as you already know i am sooo smitten by pride! i llove him!
---
On The 6th day god Created The Quarter Horse...One The 7th he Painted All The Good Ones---
*trisha<3
I'm glad you like him. Hopefully you guys will hear a lot more about him in the future. His owners have pretty much given me unlimited access to work with him now. I porbably won't get out there again until after new years but then for the rest of January I plan to work hard with him.

I want him! He is SOOOO green but he's got such a good attitude and and eagerness to learn. It's like he's ASKING for someone to train him.

Jubilee
He is sooo beautiful! He looks like a great horse to work with =]]
Wow... He's beautiful. The more I see of the perch breed and perch crosses, the more I think I want one!
---