Merry Christmas from Corporal and "Moon Eyes"!!(pic heavy)
---
Just had to share. My SIL & her husband took pics on Thanksgiving for their photo Christmas cards. Their cards are thematic, and this year, "Rufus", their male collie is looking for a GF--a big mare will do!
I'm putting the possible Christmas card pics first, then there are few extras. I'd like to hear which pic YOU would use for the card.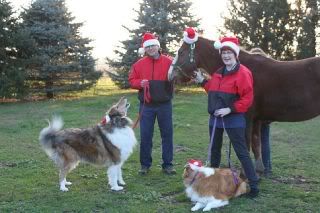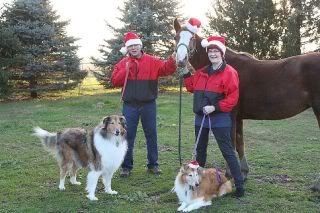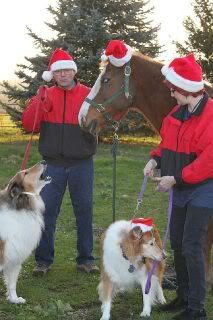 This is my DD, Wilma--she is her horse.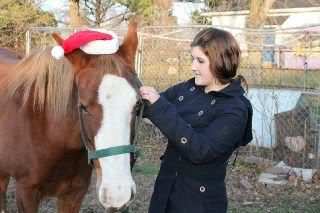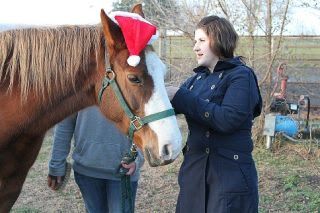 Ground tied--what a good girl!!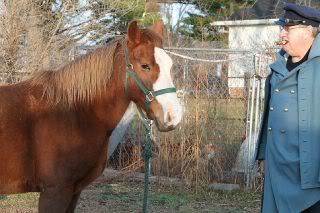 She's so pretty!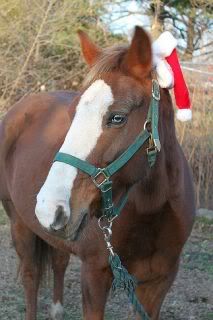 MERRY CHRISTMAS, ALL!!!
Aww so cute!! Thanks for sharing!
Cute pictures. I would use the second picture for your card, all the animals are pretty much looking at the camera =)
And, Merry Chrismas to you all (a bit early).
Love the collies! I've got two Shelties myself, and if I ever got a big dog it would HAVE to be a collie
---
Impressive Wild Angel- Ginger Happy Go Lucky- Duncan Little Boy Blue- MellowSweetwaters Eqyptian King- Sam

Cute pics!
---
Life is like a camera. Focus on what's important, Capture the good times, Develop from the negatives and if things don't work out, Take another shot.