Merry's Halloween Costume: Applejack from My Little Pony Friendship is Magic
---
Halloween came a bit early here at the barn. Here's some shots from my silly mare's Halloween photoshoot today!
Here's Applejack
And now, the star of the show!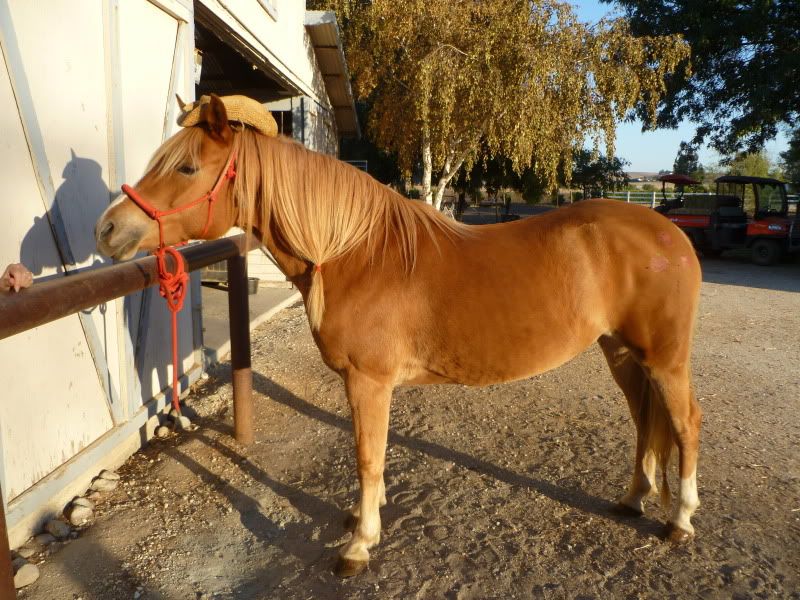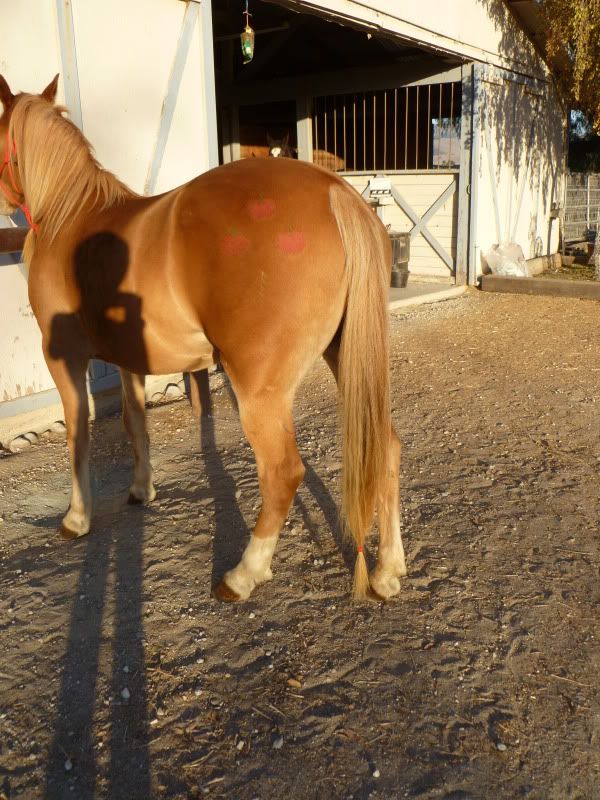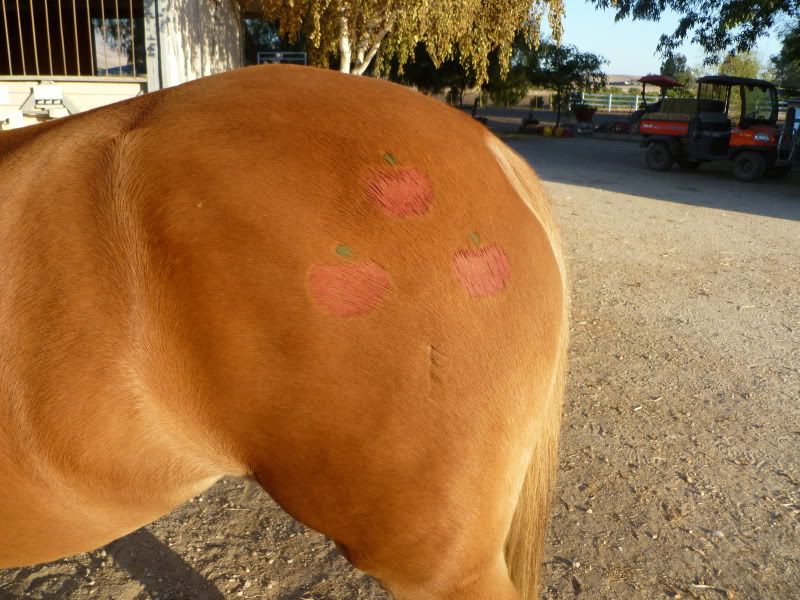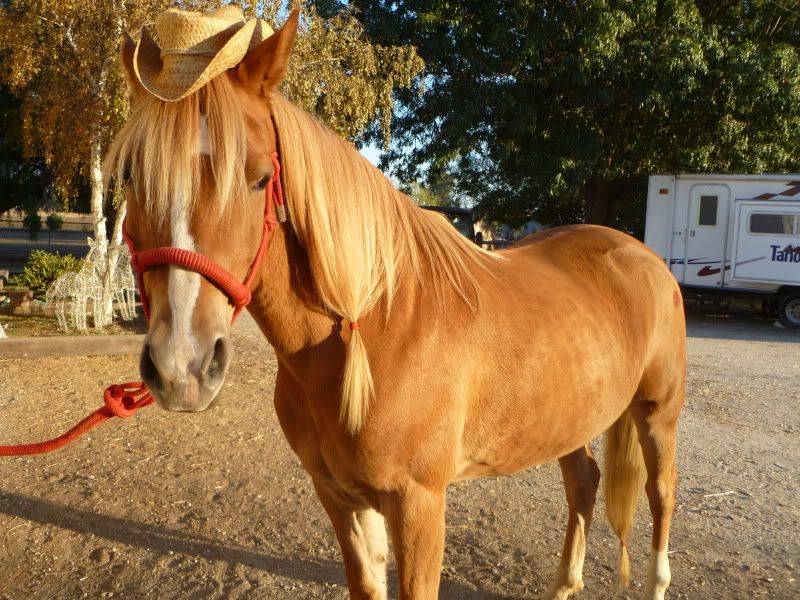 I wish the apples turned out a little bit brighter, I guess I had the wrong kind of paint. I still really liked how it turned out, though!
Awww. That is too cute.
Posted via Mobile Device
Thank you very much! I'll send your compliments her way
love it, she looks cute in that hat
Very cute!!
---
Being horseless is the pits!!
Thank you guys! I thought she was adorable in the hat too. Apparently she disagreed, from her constant attempts to displace it, lol
I don't know, I guess she's right. A tiara might be more suiting
So cute! She looks just like Apple Jack
---
Impressive Wild Angel- Ginger Happy Go Lucky- Duncan Little Boy Blue- MellowSweetwaters Eqyptian King- Sam

Oh my!! She is adorable! I love it!
Nick: Hey Chip! Lookit the neat costume on that horse!

Chip: Isn't that Applejack from "My Little Pony"? So cool.

Nick: Wonder why she's all dressed up though?

Chip: Well Hallowe'en IS coming up. Humans like to dress up and stuff.

Nick: Stuff?

Chip: Yeah, little humans dress up and come here in the dark to knock on the door, and they get treats.

Nick: Hey I have an idea! Let's US dress up and go knock on the door! Then WE would get treats!

Chip: Nah, our owner doesn't dress us up for Hallowe'en anymore.

Nick: Why not?

Chip: Well I.... erm... ate the straw hat. It was her good one too. *blush*

Nick: Oh. Bummer.
---
Sometimes I wrestle with my demons.
Sometimes we just snuggle.