Mickey got a bad hair cut!
---
Well. This occurred when I wasn't at the barn. His whiskers had gotten very overgrown due to the fact that we had run out of those little purple plastic shavers. Well, my mom went to the local store and got some more and went on her way with trimming his whiskers. Well, apparently she was getting a straggler a little higher up on his nose when he jerked his head back like a naughty boy!
This is the result [no, he isn't cut, or hurt in anyway, just.. bald.]:
[sorry this one was blurry, he moved.]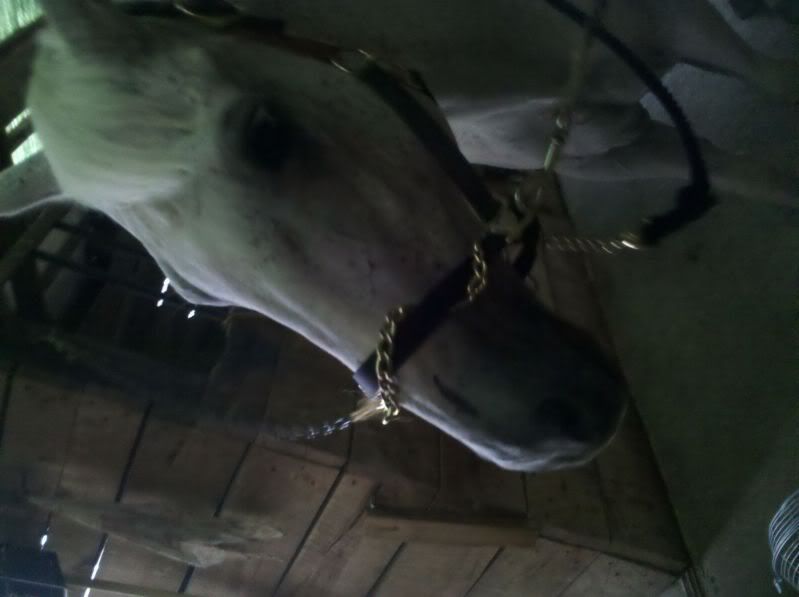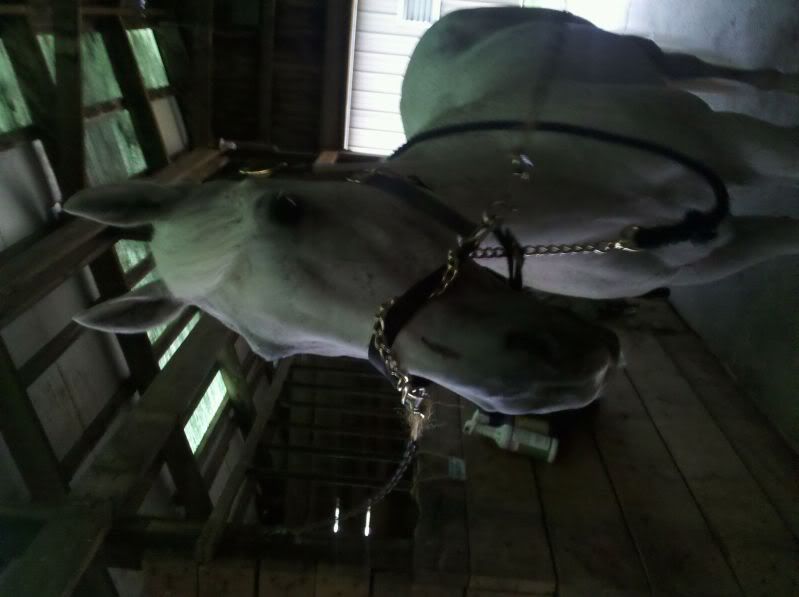 Sigh, silly boy!
Sorry all the pictures were the same at first, I fixed it.
Too funny...glad he wasn't actually cut
---
"The ideal horseman has the courage of a lion, the patience of a saint, and the hands of a woman..."
Nope surprisingly the skin wasn't broken at all. Thank goodness!
beautiful horse! haha, i'm glad he wasn't cut! (:
---
The wind of heaven is that which blows between a horse's ears. ~Arabian Proverb
Too funny, that is something my mother would do !
---
"Go confidently in the direction of your dreams. Live the life you have imagined. For no dream is impossible "
Similar Threads
Thread
Thread Starter
Forum
Replies
Last Post
Getting my hair cut!

appylover31803

General Off Topic Discussion

14

01-27-2009

09:13 PM

Meet RockinGR's Mickey!

RockinGR

Horse Pictures

3

10-14-2008

08:19 PM