Mini Baby
---
New mini baby born on our farm on 6/5/10. The colt and mamma mare belong to our landlord but we were the 1st to see him that morning ;)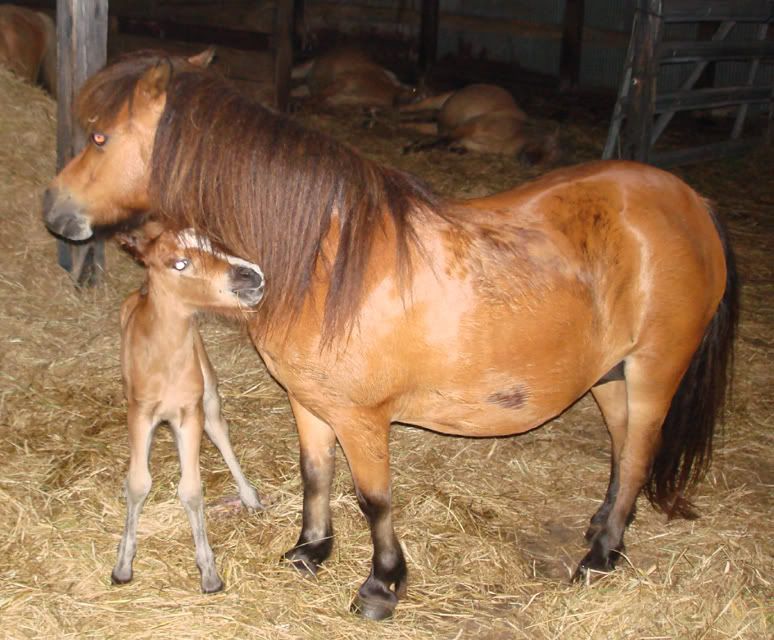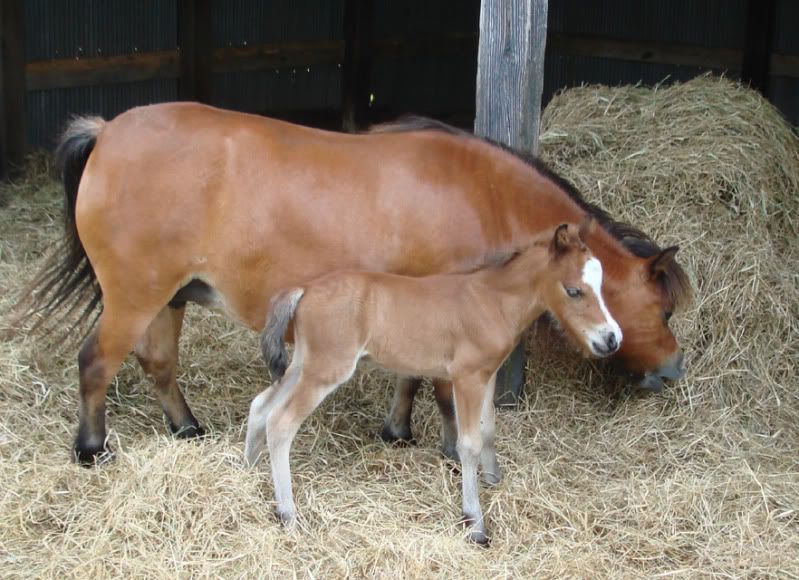 ---
Cocoa - 32 yr old QH, Cherokee - 8 yr old TWH & Toby - 16 yr old QH
R.I.P. Cocoa 4/13/78 - 2/9/11
ahhhh i want to just snuggle them both !
---
"Go confidently in the direction of your dreams. Live the life you have imagined. For no dream is impossible "
I want the baby! LOL Send him and his momma up here! Adore them both.
Aww too cute. I love the minis in the background of the first pic :)
---
-Horse racing is my passion-
Athena:15y Palomino QH & Shirley's Brittney:8y Bay OTTB
Wow they are absolutely gorgeous. Thank you for sharing your new joy!
Yearling
Join Date: Dec 2009
Location: I cant tell, your strangers:)
Posts: 1,157
• Horses: 0
That is SO cute!!!!!!!!!!!!!!!!!!!! I have never seen a mini foal before!
---
Horses aren't just a pleasure, they are an escape from all evils of mankind.
Oh gosh, did anyone see the minis' laying down in the background?! Too cute! Momma ad baby look fantastic!