Misty and Eddie in my back garden!!
---
Me and Abi (best friend) like to go on really long hacks, so we hacked to my house and put the ponies in the back garden and had some bacon sandwiches
Here are a few pics:
On the way...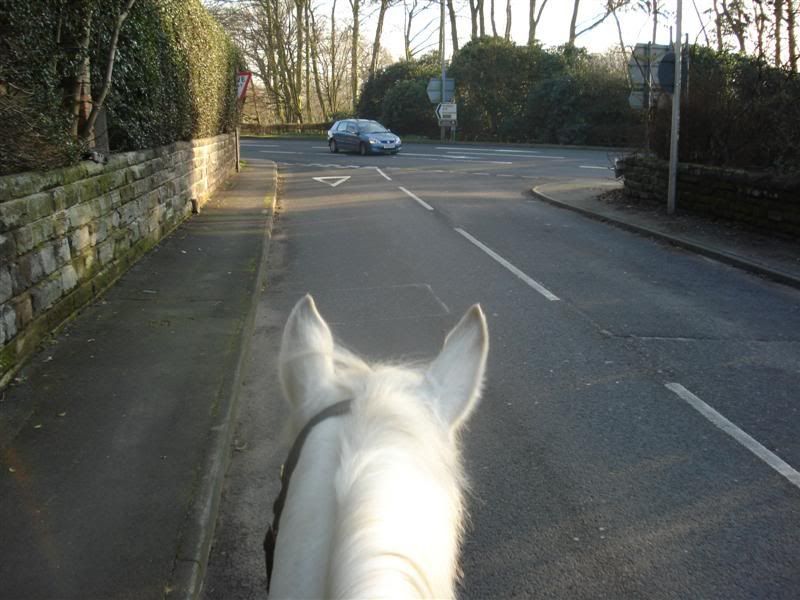 In the garden: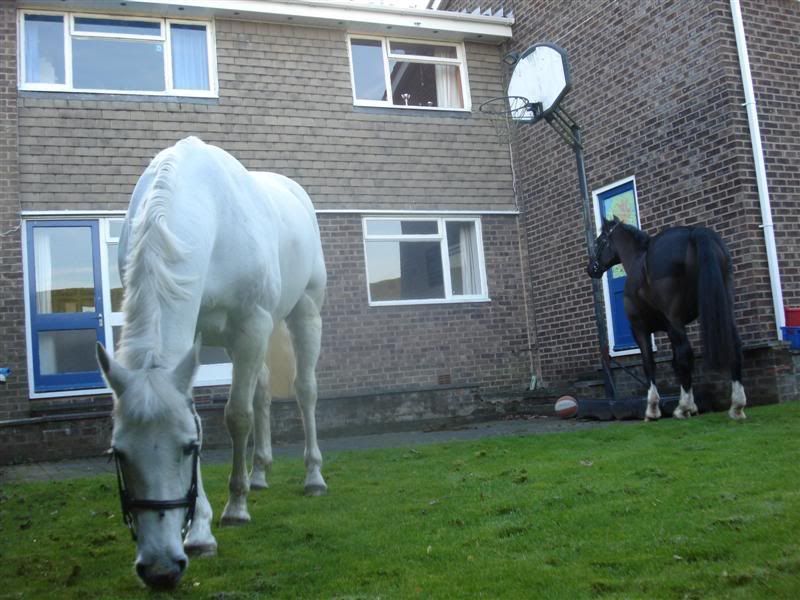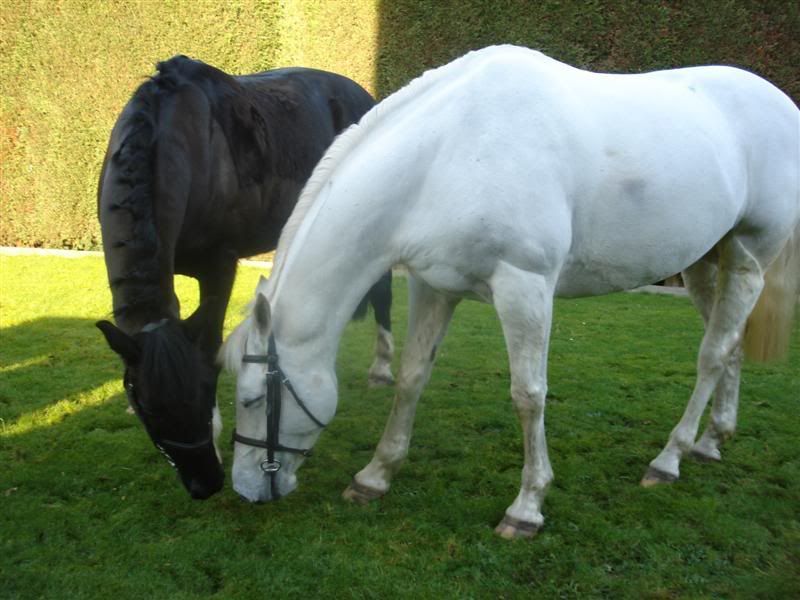 Thanks for looking :)
Oh I forgot to put this pic in, I think its quite cute :)
Wow! You are brave! :) If I'd let mine in backyard they probably would just start knocking into windows.
Mine would have every piece of clothing on that clothes line pulled down and trampled on
Looks like they are enjoying that nice green grass though. I like the between the ears shot.
---

"Until one has loved an animal, part of one's soul remains unawakened..."
- Anatole France
lol
Im quite surprised that misty didnt explore and chew things up
She must have just been hungry
I love your gray pony! So cute! What breed are they? Where abouts in the UK are you from? My step dad is from there.
She is a very nice horse, the breed explains why.

I love both of those breeds. However I have never seen it crossed, it looks great!

I would love to ride thru town, you are so lucky. I used to do it when I was a kid. We lived in a small town and we used to ride to town every other weekend. It was a blast. But now they are rules and laws against it!
Thanks
I am very proud of my aramara 8)
In summer it is great, after school we saddle up, and just wander around until it is going dark :)
Laws against it!? I hope there wont be for us :(