Model Horse Photoshoot @ the beach!*5 pics*
---
I took these pics yesterday - I thought I'd share them with you guys! Hope you like them & give any critique you want!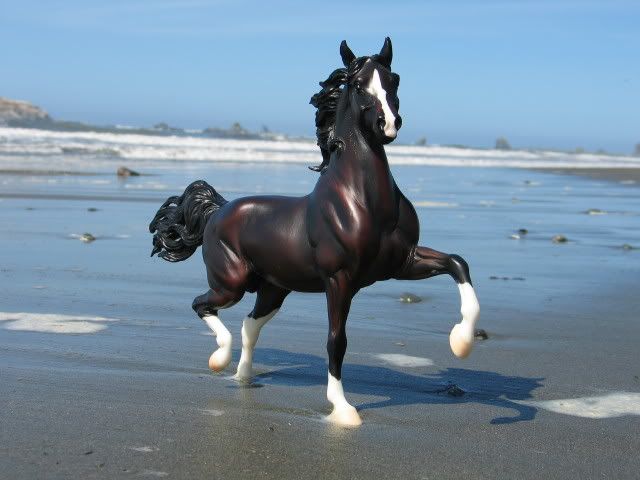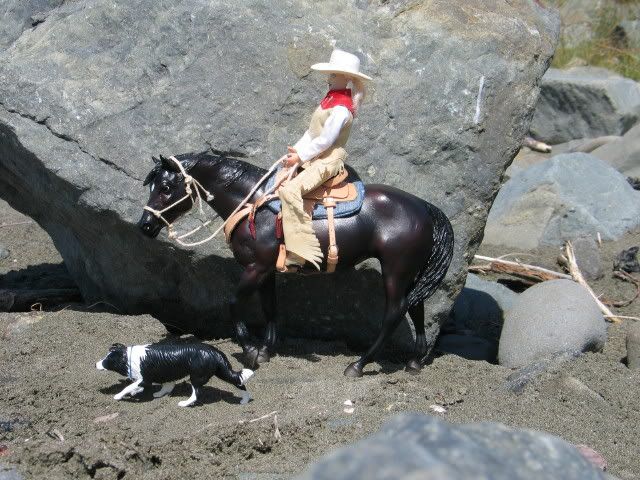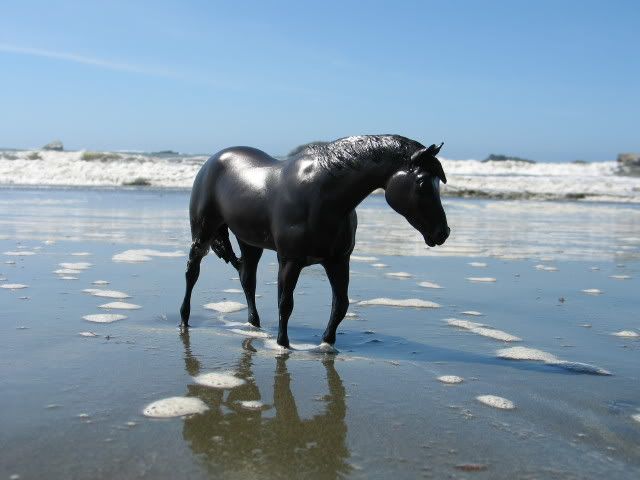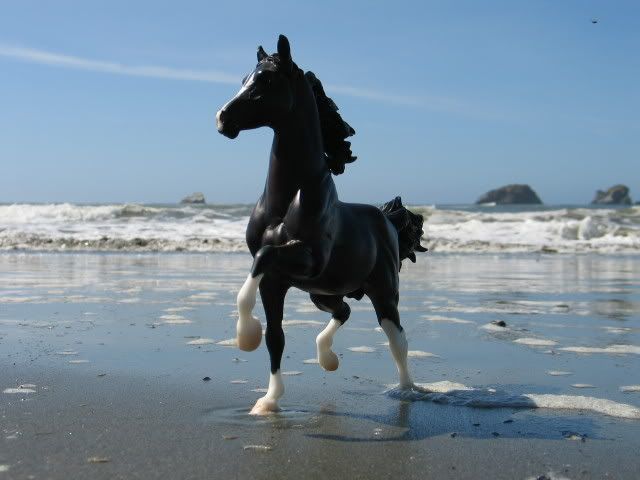 ---
"Horses are proof that God wants us to enjoy life"
SAVE THE MUSTANGS!!!!
LOVE IT!!! would love to see more in some different areas. LOL "Horses Name" travels around the world LOLOL!!!
---
Freelance Graphic / Print / Photo / Web Designer -
Designalist
Stop by and say hey :)
Started
Join Date: Sep 2009
Location: Port Orchard Washington State
Posts: 1,870
• Horses:
3
Very creative!!!! love it!
---
When life gives you lemons....chuck em at whoever is giving them to you!
I don't want lemons! I want cookies!
I don't like the arab as much. I like the 2nd and 3rd ones the best. I love the rocks in the background and the dog... but I like the third one too.... You should add a poll so we can pick the best!
---
"Be a best friend, tell the truth, and overuse I love you
Go to work, do your best, don't outsmart your common sense
Never let your prayin knees get lazy
And love like crazy"
Wonderful! The 4th one, i thought it was a real horse for a min! Fab photo's.
Thanks, I'm glad you like them!
Yeah, Remington (the Arab) was what I grabbed when we went out the door. I'd wanted a "Black Stallion" type of photo, but I didn't have the model that they made of him, so I used Remy instead. Belle is the mare in the other pics. I was thinking of using one of them at County Fair next summer.
Okay, so you can vote, if you want...just say which you like best!
1, 2, 3, 4, or 5.
---
"Horses are proof that God wants us to enjoy life"
SAVE THE MUSTANGS!!!!
i really like them! very nice breyers and cool idea! good job!!
---
NCF barn girls forever! <3
I might look little on the outside but mess with me and you'll see how strong i really am ;)