Montana! *Very Image Heavy*
---
Montana arrived today around 4:45 pm :) I put him in a single paddock so he can get adjusted before going out with Gem and Vega.
He's quite vocal and also has a lot of pep to his step.
He got a little anxious when the truck and trailer left, but he soon settled down.
He's very loving, curious and just an awesome boy!
I just observed and gave him some treats and hay and he LOVED it!
I can't wait to start working with him and building our bond.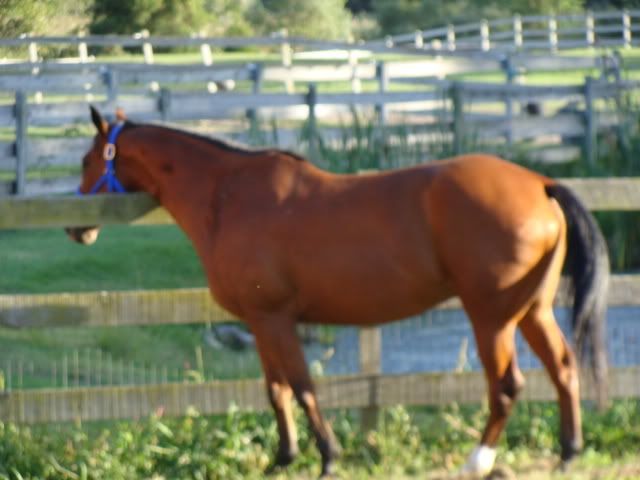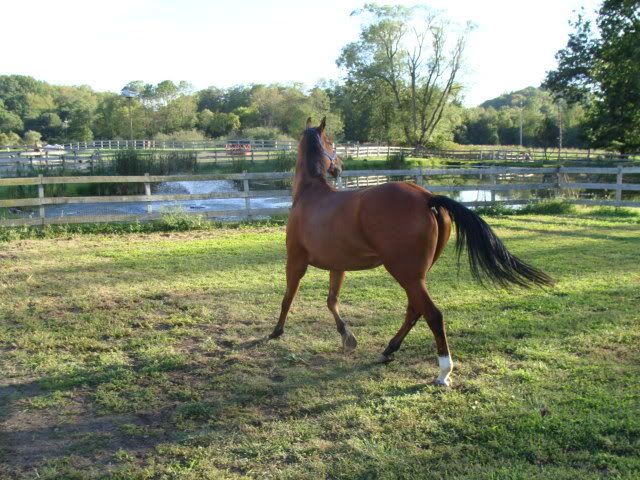 Sorry about the Sun in this one.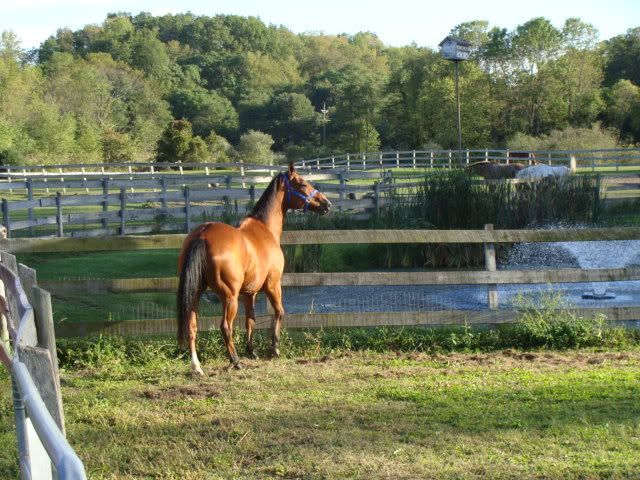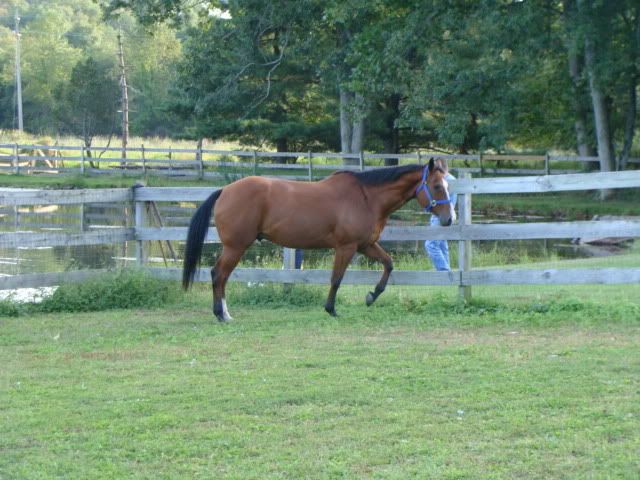 Walkin' and Talkin'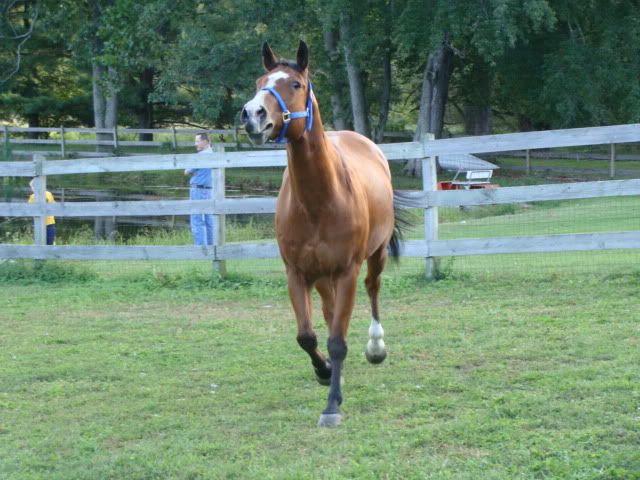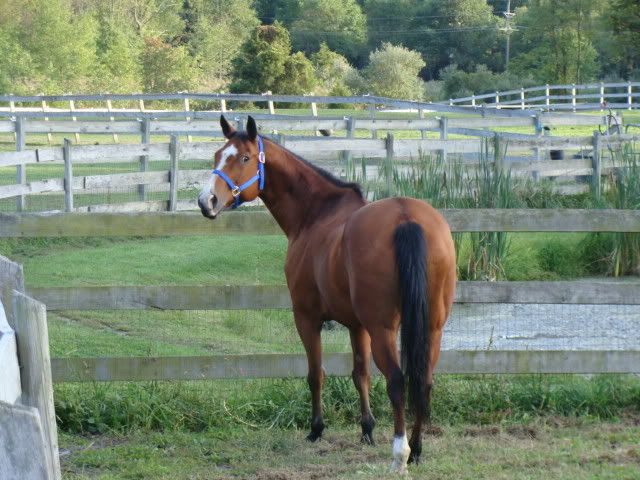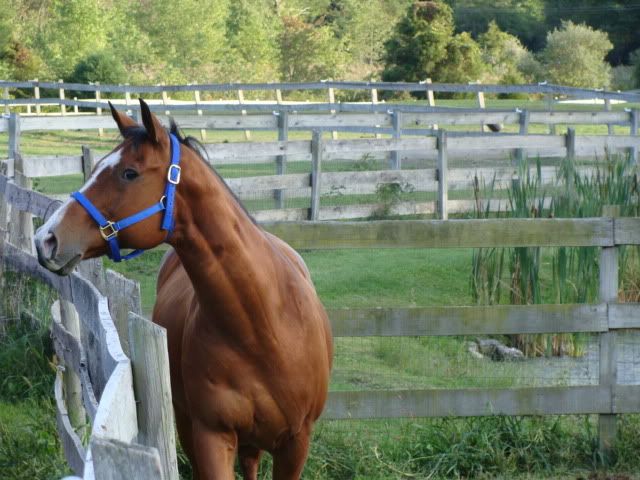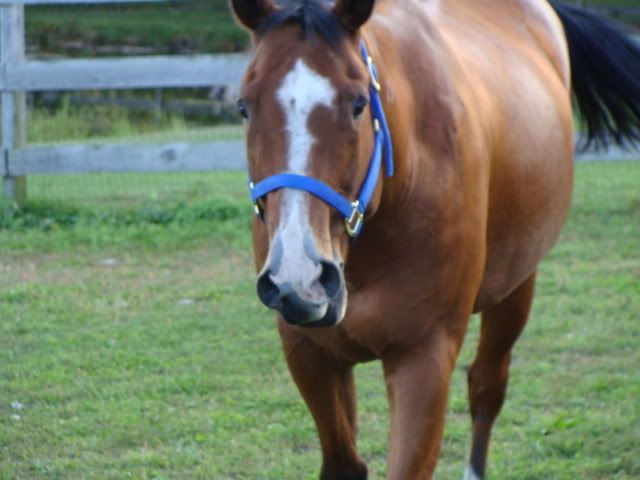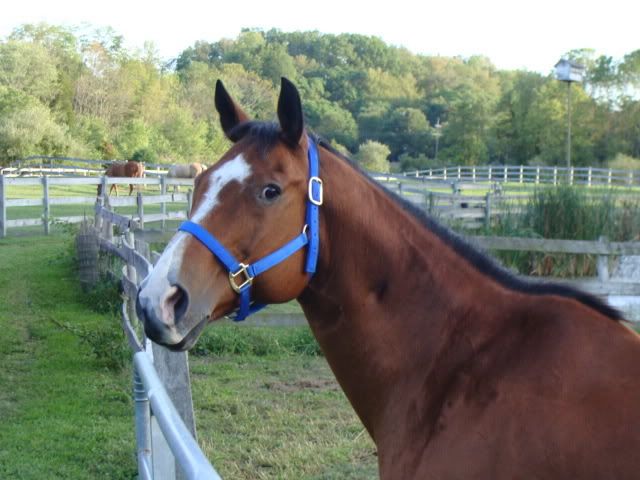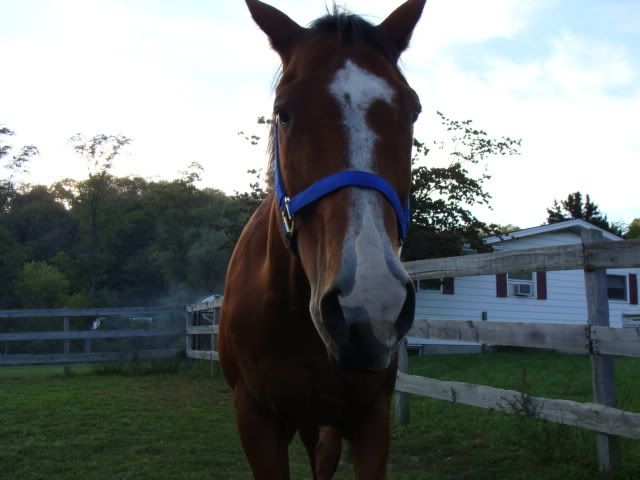 I was sitting on a chair and he tried to reach me.. i had to slouch down to take that picture hehe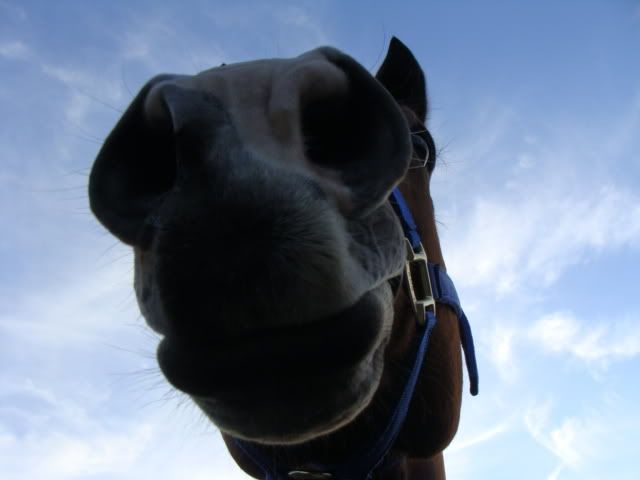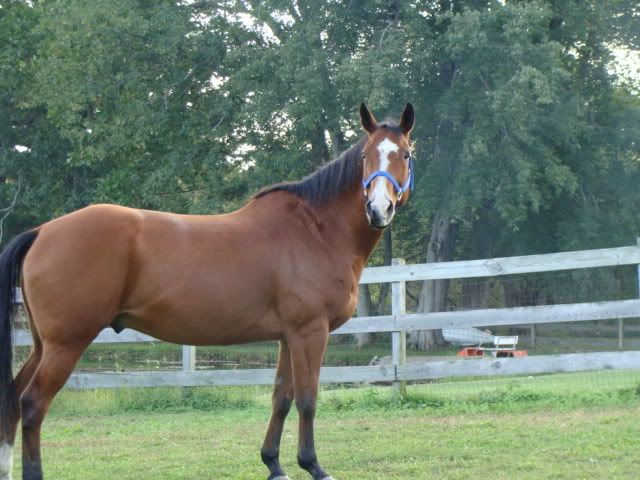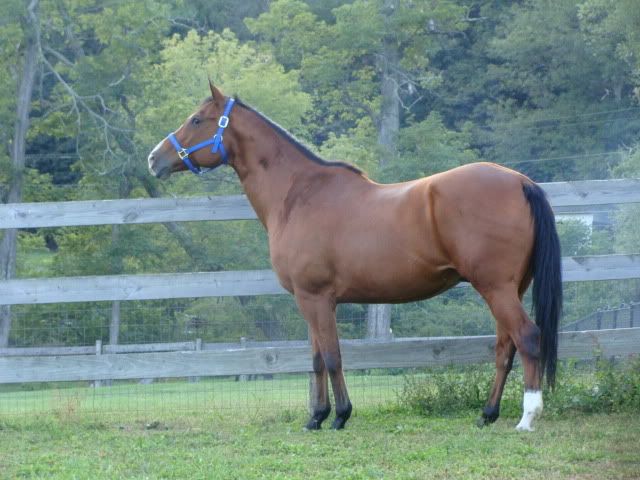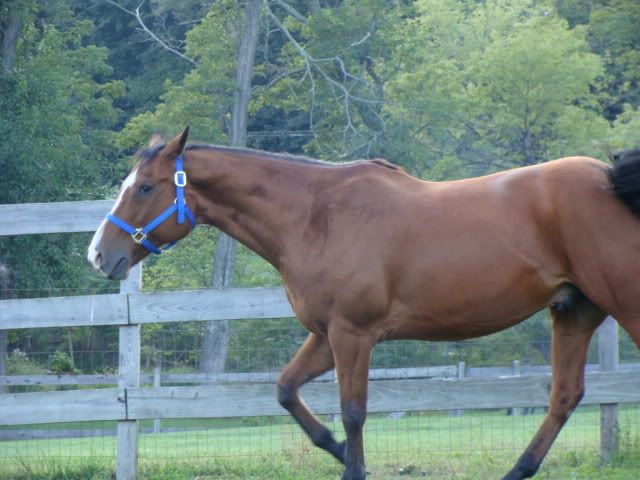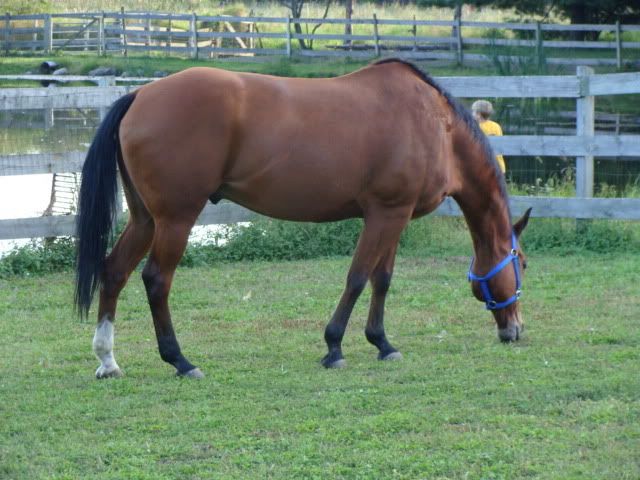 HEY GIRL CONGRATS!!!!!! HE SURE IS GORGEOUS! he looks like he'd be a good barrel racing hrose for some reason. i love love love love his markings! can't wait to hear more about him as time goes on.
awww he's soo pretty
His color looks EXACTLY like Sonny's!!!!

I'm glad you found such a great horse!!! Enjoy him!!
Your so lucky ,he's just beautiful!
I've been waiting for this!
He's so darn studly-congratulations! I can't wait for more pictures and to hear about how he settles in.
YAY YOU!
He's gorgeous! I love his blaze, so unique! He looks like quite the character!
---
-Horse racing is my passion-
Athena:15y Palomino QH & Shirley's Brittney:8y Bay OTTB
Appy I've missed the whole story on him! What is it? How tall? What breeding? Training? Would love to know.

He sure is stunning! I really like him.
Aww!!!!! Appy I'm soo happy for you; congrats!
He's beautiful, & I'm sure you guys will have a great bond.
---
Ride more, worry less.
Thanks everyone!!
Tiffanny, my BO's friend is getting out of horses and she had him for sale. At first I didn't want to be bothered with him because he wasn't over 16 hands. But i got to thinking and since he was local I might as well go over and take a look. I fell in love with him when I saw him!
He's a 15 year old registered qh (though the owner is waiting on a call back from the woman with his papers) I do know that he does NOT have impressive in him (YAY) He was trained western (he came from Florida) and a 7 or 8 year old girl got him and loved him until he was 14 when she went to go live with her dad, leaving him behind. :(
When I saw him, he just looked lost. His person had left him and he was just looking to be loved. He is very sweet and always wants to know what you're doing. And he's very smart. He's an escape artist and picks up on things very quickly. He realized if he pushed on the gate when I was coming it, it would open. Thank goodness I had my hand on the gate AND that Tom was there. But where I'm at is very secure so I don't have to worry about him undoing any latches or anything.
He's been out of work for over a year and just needs to get back into shape (he's quite the chubby pony) and be refreshed on a lot of things.
He wouldn't canter when I rode him, but I didn't care. I know from what my BO and her friend were telling me, that when he's being consistantly worked with, he's a dream.
He also has extensive trail miles as well as a small english background and he's done a LOT of jumping!
He has a get up and go, but he can also do the slow western jog when asked.
I'm very eager to see what he has to offer!
I don't know his exact height, but I do know that I fit well on him, and that's all that matters.
I fell in love with his blaze too and how it is! I think it's super cool!
I'm going to be spending a good part of the day with him tomorrow, so I'll have more pictures, and I'll also bond with him.
I'm so excited and I just know that we're going to be doing a lot of great things together!
He's a handsome boy!
I can't wait to hear about your adventures together.