Montana's Pulled mane!
---
The tack shop by me was having an up to 50% off sale gonig on this week, so I decided to pick up myself a solo comb. I was a bit shocked by the price, but I knew the place is expensive and jack their prices up a lot.
It was very easy to use and I was very impressed with my first ever time pulling a mane. And Montana didn't mind at all
And then I spoiled him rotten with treats and a spa say.
Mane before:
Mane after: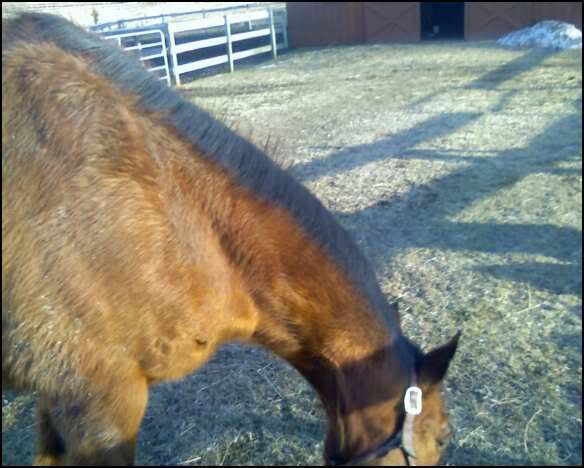 After his spa: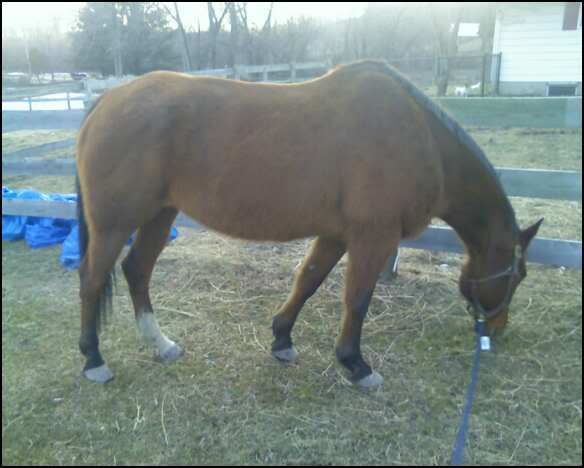 So cute! I like that look.

I do have a question though. PROBABLY because I'm mostly involved with Friesians.

My question is, why do you pull mane? What's the purpose? Other than looking kind of snazzy and cute. Makes me wanna do it to my horse, his mane is a mess.
to keep it neater and its easier to band/braid for shows.
he looks good appy
---
The daughter who won't lift a finger in the house is the same child who cycles madly off in the pouring rain to spend all morning mucking out a stable. ~Samantha Armstrong

Ah You gotta love the solo comb. I got one a few yrs ago and it makes mane pulling so much easier and more enjoyable.

Your horse looks great!
Thanks Rebel!
I'm quite impressed!

Thanks Winston!
I saw it being used (online) and thought it would be so much easier than pulling. And I know Montana would not have put up with actual pulling.
So professional!
---
"Be a best friend, tell the truth, and overuse I love you
Go to work, do your best, don't outsmart your common sense
Never let your prayin knees get lazy
And love like crazy"
you did an awesome job!!! Montana is a stud after his spa day!
I think it looks awesome Darlyann.

I like pulling my horse's mane in the summer because she gets really hot with all that hair over her neck. Plus its easier to keep clean and tangle-free.
---
"'For I know the plans I have for you,' declares the Lord. 'Plans to prosper you and not to harm you, plans to give you a hope and a future'" ~ Jeremiah 29:11
Thanks Jenny, Lacey and Gracie!
he'll look even better after he loses all his winter hair. and some weight too. Sometimes when I look at him, I think he's carrying twins! lol