More additions to the herd..
---
As some may already know, not only had I been looking for a prospect, but once you have one, you cant stop just there! LOL! Anywho, I had a contract finalize with a much larger ranch, and they were finally delivered the other day! I have three more to the herd! Most of these guys, even though they have very nice bloodlines and confirmation, rarely if at all see a human being! So that wsa part of the challenge.. getting these three new little ones unloaded and put away to begin interaction and training! What a challenge, but sooo worth it..
My 2yr little guy.. Ima Painted Frost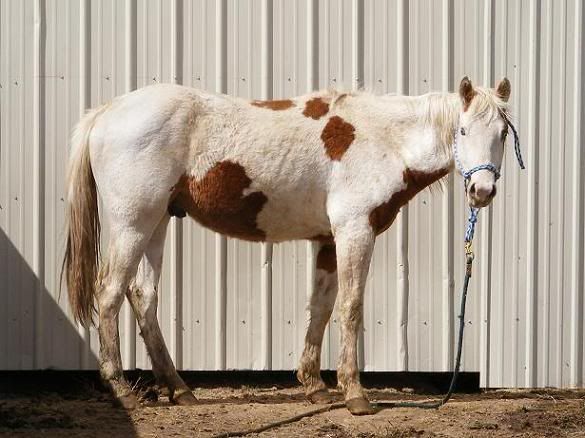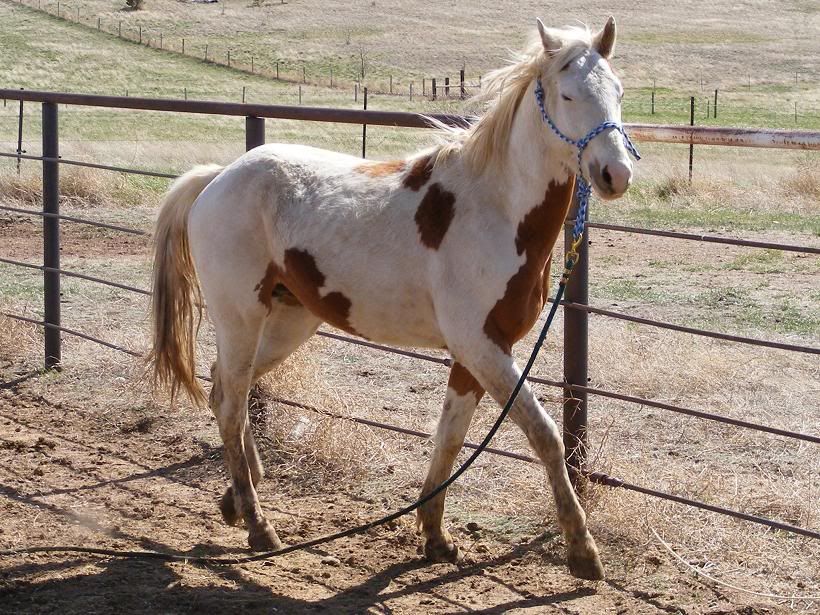 The ever so cute and very curious "Ima Painted Sparkler".. yearling filly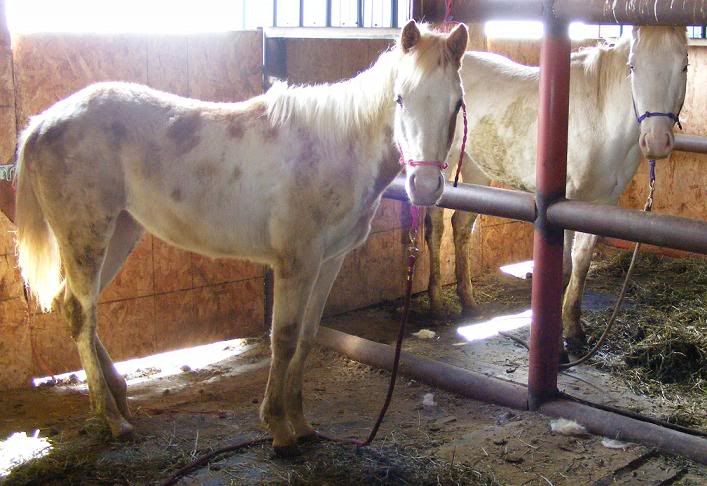 And in the next stall, "Ima Painted Mystic", 3yr mare!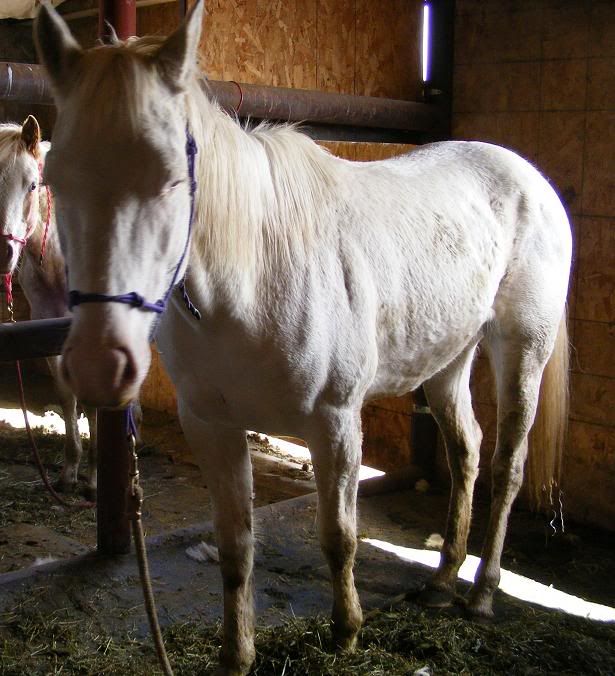 Whats really neat about each of them, Sparkler has an awesome temperment and just quiet as ever but is very curious! LOL! Mystic has been quite sensative even to touch but is coming around! Interesting enough, her mother was a grey, and missed it with this one! Frost is just adorable in his nature.. He tries so hard to come around, and is just as curious as Sparkler! Would you believe 2 out of 3 are blue eyed? LOL! Anyways, they have come straight off of pasture and have had little to no human interaction, so this will be a neat challenge! Hopefully in a couple of months, these wont be the same horses here, not like the rest of mine dont show it, LOL!
---
Dixon's Red Hot Ember