More Of The Crew | 8.17.2010 and 8.22.2010 | .JPG HEAVY
---
I hung around with the horses these last couple of days with my camera again - here's some of the best for you guys!
Otis is always the first to find the camera - sometimes I'm cleaning muddy lip prints off my lens!
Toby sporting his newly found slimness and dapples. The diet and exercise is working! (We may chance some bareback walking soon - his confidence is growing with each season.)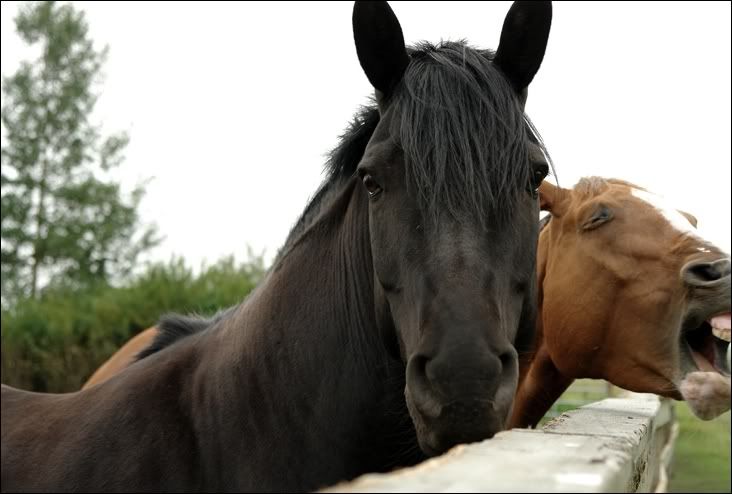 Rosie can derp.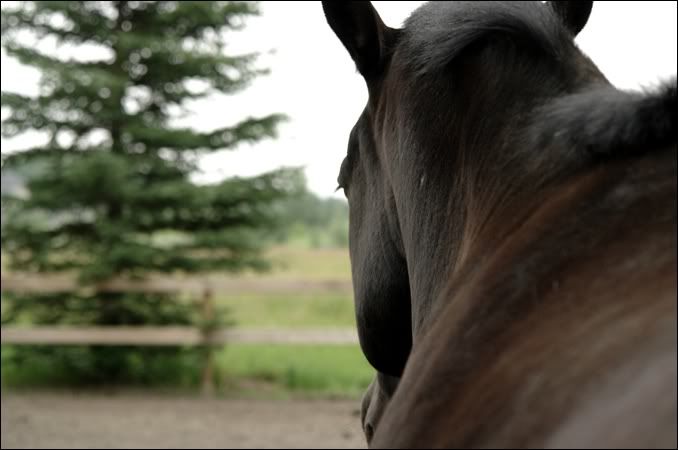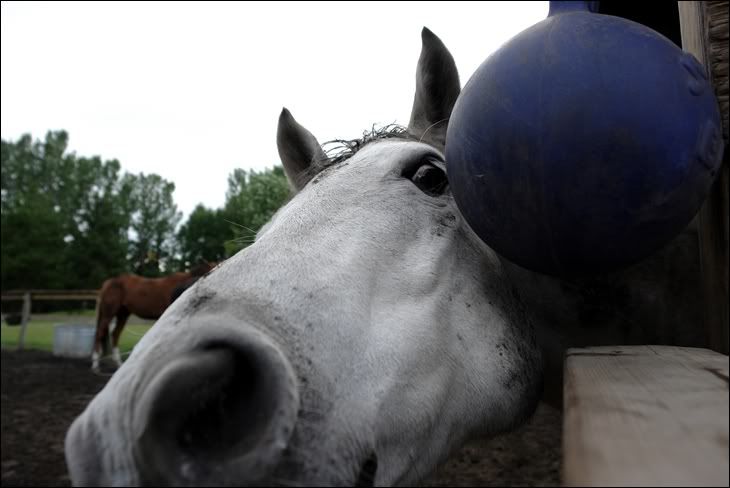 "Hi there!"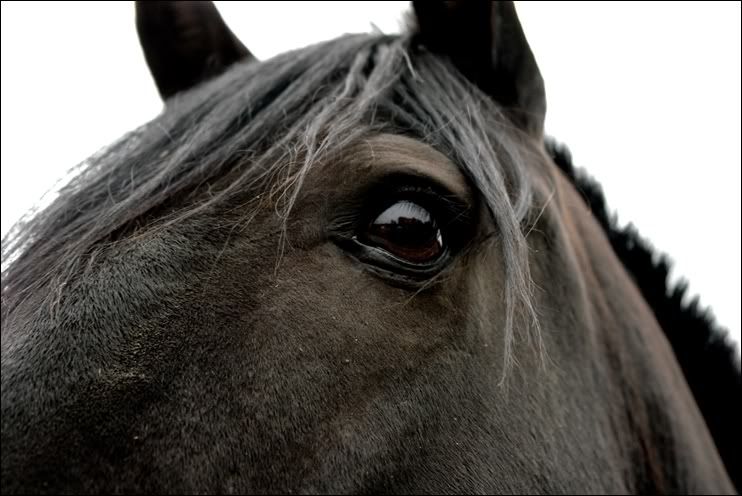 Toby is the most fun to take pictures of - he's our resident camera ham.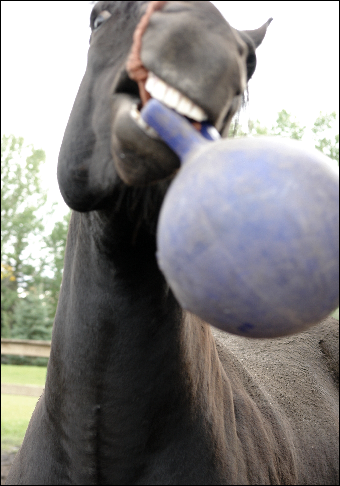 Otis doing what he does best.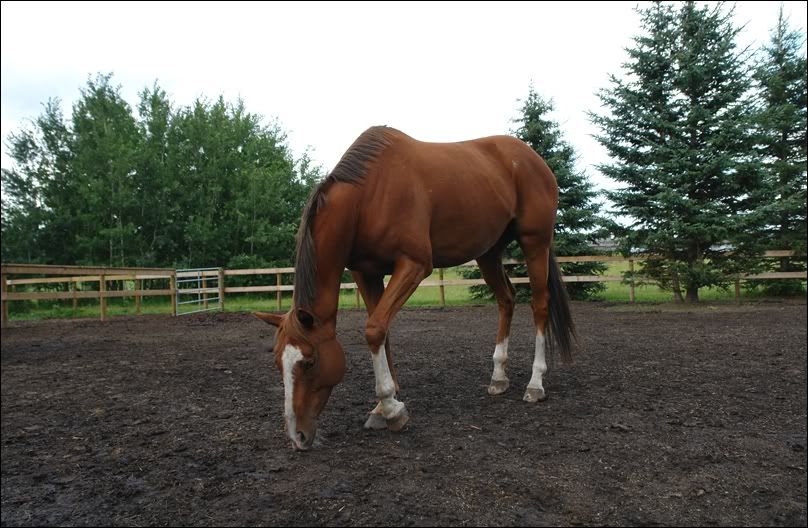 ...And I caught the Giraffe looking somewhat nice! (Which she was actually looking for a place to roll...)
I was happy to come back from vacation to find them all in good shape - except that Rose got a small cut on her face (mostly healed now), and Tammy described her as being a "pouty princess" for work the whole while. She's (hopefully) staying at the same stable as Paige this winter so that she'll really get going. Toby is looking and feeling better than ever, and we'll see what we can work on. Otis, we're still not sure about - but he's happy and acting like himself, which is a good feeling to have, knowing that he is at least well to rest contently!
I'll have more pictures soon, and hopefully a video for everybody. 'Til next time!
Oh wow great shots and gorgeous horses!
---
-Horse racing is my passion-
Athena:15y Palomino QH & Shirley's Brittney:8y Bay OTTB
You have beautiful horses. What kind of camera do you have? It takes amazing pics!
---
RIP Minnie, 1981-January 15, 2010
RIP Maggie Mae I miss you
Great photos. I especially like the first one. Unique composition and shows soo much character. What kind of camera do you use?
Thanks everyone!
Paintluver and Azale;
I took the first to seventh and last pictures with a
Sony DSC-R1
. To be honest, I wouldn't at all recommend it - it cost close to a grand, but you can't change the lens and it's absolutely hopeless at taking macro shots. It can take action shots, but it's not a strong point for it, either. It's good in low-light and cloudy conditions (not so much in the sunny midday light), and the resolution is a high 3264x2176px so you have lots to work with in an editor. I still wouldn't recommend it at the price with it's lack of versitility.
The other two shots were taken with a point-and-shoot
Panasonic Lumix DCM-TZ5
. It actually takes some mean pictures if you play with the settings, and also has a decent .MOV video camera built in (though it doesn't catch sound very well). I can't say much for the versitility, because I only usually use it for video, but I can say that it's very resilient. My brother once dropped it off the side of a cliff on a hiking trip, watched it roll about twenty meters through gravel, bashing against rocks and trees, and it still worked perfectly!
We are saving up for a DSLR camera, which takes high resolution pictures and video. We want to maybe run a business taking sale photos and videos for people selling their horses.
Ahhhhhh, OTIS!!! :] :]
I luff him haha. He's the most adorable pony evaaaa. And apparently the dirtiest one too hehe.

Your pictures are absolutely amazing, I'm uber jealous. :] The first one my favorite, it honestly looks like it's out of a magazine.
---
:: rachel && robbie ::
::
http://www.youtube.com/user/blushedx3
::
Thanks Rachel! And he definitely loves to be a total bachelor and live in his own filth. I can't even groom Piro-pon without having to watch him roll right after...

Magazine, you say? Maybe he can be the poster boy for some sort of weight gain supplement. "Feed your horse Cool Calories, and he too can rightfully wear a 'Wide Load' sign on his tail!"