Anyway now that this thread has been dug up from the depths of the photo thread dungeon (WRR - I'm actually impressed that you managed to go through multiple pages of photo threads, found mine, to comment on my ugly yearling :P Better tell the German's that!)
Time for a couple of snaps of the little man. It's the middle of winter here bare in mind, so the poor love has legs of mud and a coat to rival a yak!!!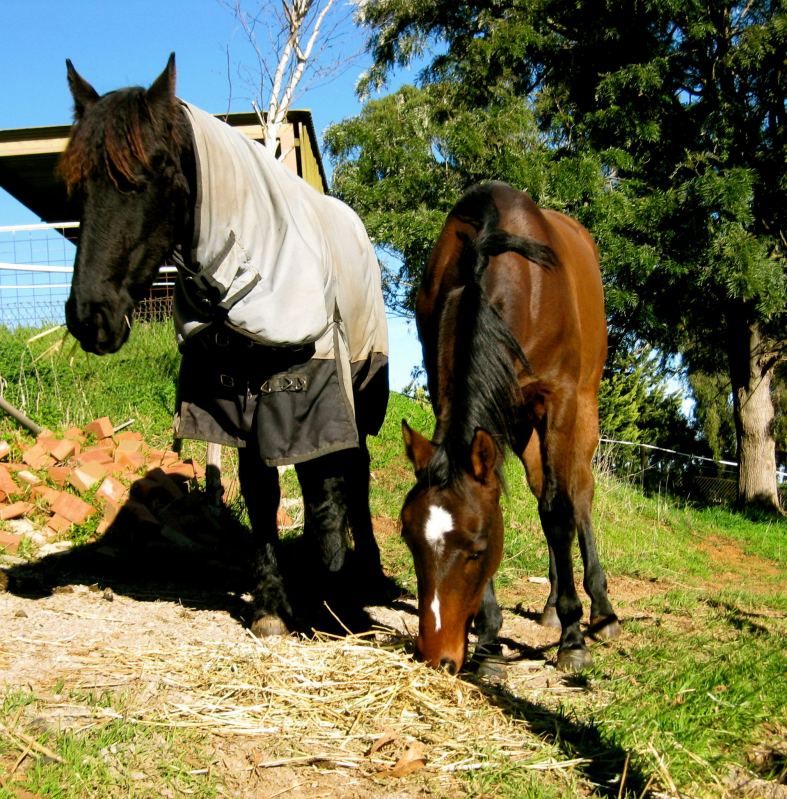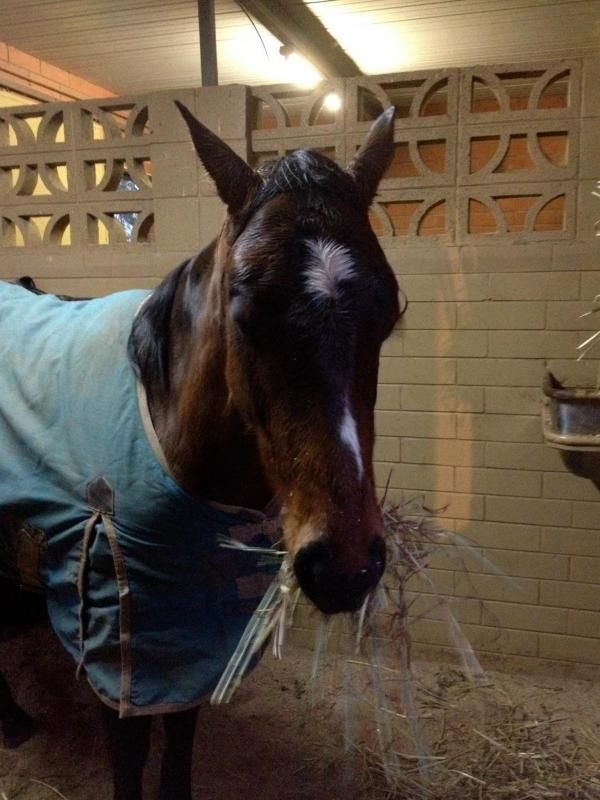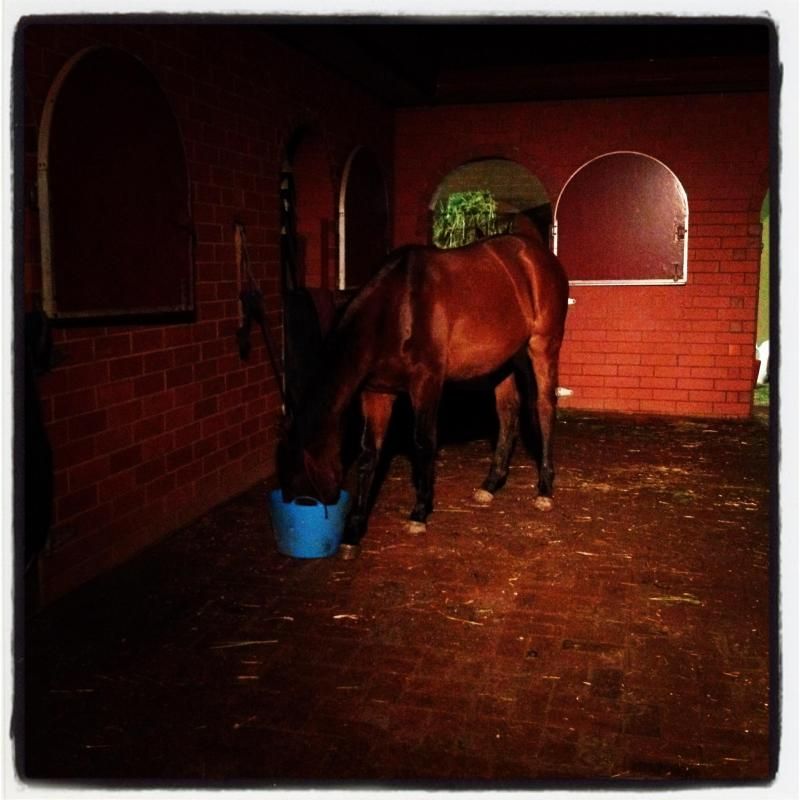 I LOVE your barn patio.. it reminds me of Spain.

He's such a cutie :)
---
"Strength is the ability to use a muscle without tension"

Even as a colt, he appears to have great movement! Fluid. Nice!
Yep SpiritLifter, he's got wonderful paces - he passages around the paddock, makes my heart sing! Definitely my next little dressage horse, my big guy will need to show him the ropes :)
He is looking VERY nice Kayty! He is sure going to grow into a stunning horse! Bet your itching to ride him when he is ready :P
---
Cross Country- The act of hurling yourself and your equine partner at a stationary object with poise and grace while attempting to survive...