More pics of my filly
---
Maybe you want to see her, maybe you don't, but I'm showing her off anyway! This is new pics of my mini filly, 3 days old today! I took 61 pics today of her and the goats. I was very tempted to post pics of my poor little dramatic goaties that got banded today, I shouldn't laugh, I know it's not exactly a pleasant procedure for them, but I couldn't help myself watching them, I don't think I've ever had any act quite so dramatic! Thankfully they were back to normal after about an hour.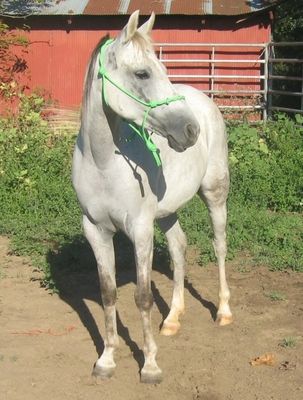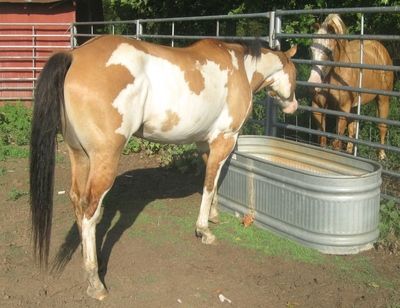 And this one was taken the day after she was born, I just love how silvery and curly her mane is!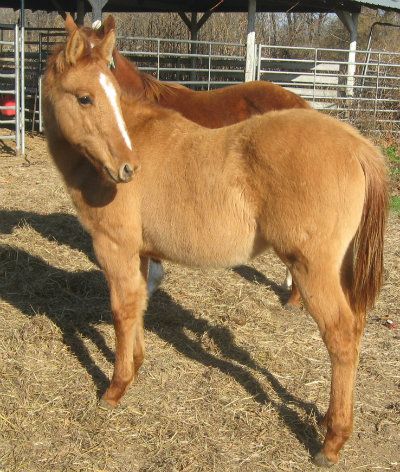 ---
Last edited by haviris; 03-14-2010 at

11:29 PM

.
AWWWWW!!!!!!! So sweet!!!
---
♥ Gypsy gold does not chink and glitter. It gleams in the sun and neighs in the dark ♥
You have to love those mini's! (: Arnt they just adorable!
---
Noble House Hot Gossip
*17.01.2010**Warmblood Arabian**5YO*
How cute! I love her fuzzy mane and tail! Just precious!
Started
Join Date: Aug 2009
Location: In the barn whenever possible.
Posts: 1,910
• Horses:
2
Aww..I wanted to see baby goat pics too!!! Your filly is gorgeous! I love how tiny she looks.
---
"Riding a horse is not a gentle hobby, to be picked up and laid down like a game of solitaire. It is a grand passion. It seizes a person whole and, once it has done so, he will have to accept that his life will be radically changed." -Ralph Waldo Emerson
Wellll, since you asked! Here are the two boys who where banded yesterday, they did this for about an hour, This is Chocolate Gravy and Pudden Pie,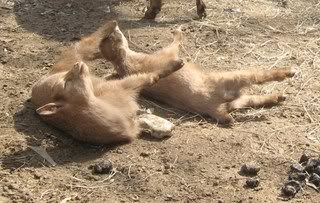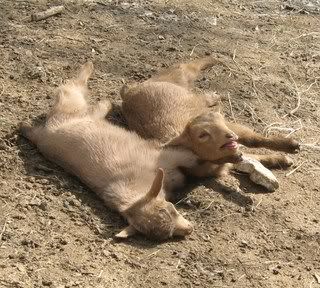 And I just have to include these guys to, Nash and Batman Legos (his new 4 year old owner named him), (Batman Legos is the one looking up)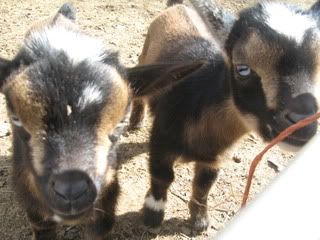 And finally, Willow w/ her kids Mightyfine and Dynamite,