More Pictures of Montana boy *Image heavy*
---
I decided to give Montana a bath today.
He did well, and now he's all nice and shiny.. except when he rolled :roll:
He also made some new friends and an enemy
when he was drying off.
Anytime anything happened (a horse pinning their ears at him) he would come trotting over to me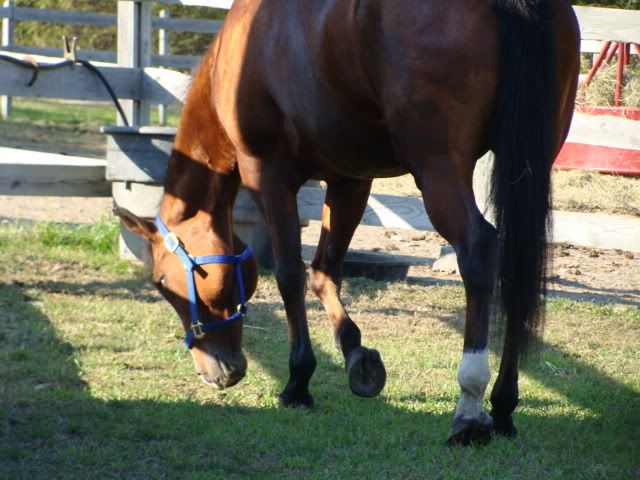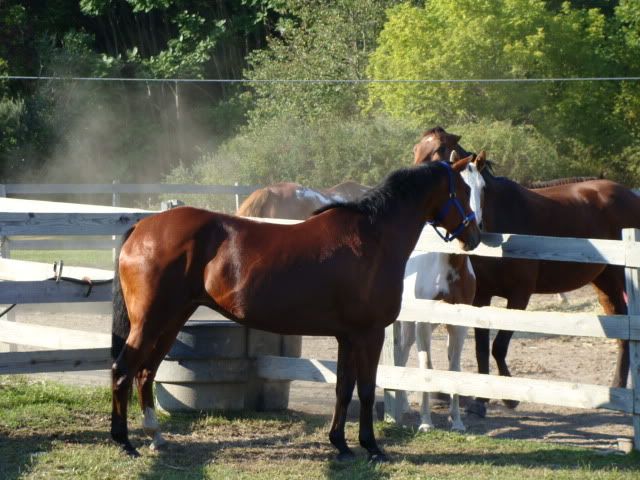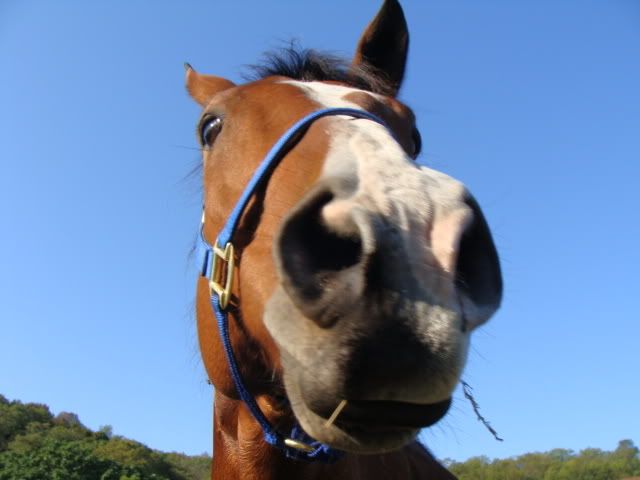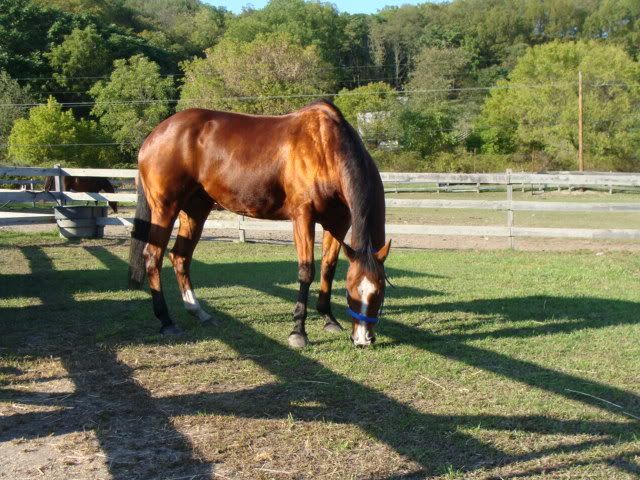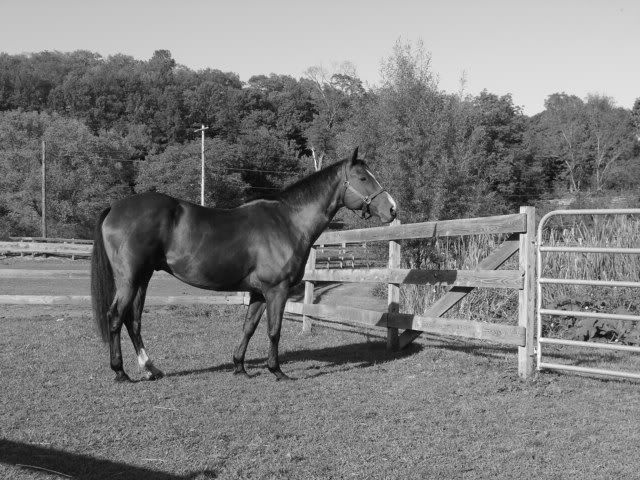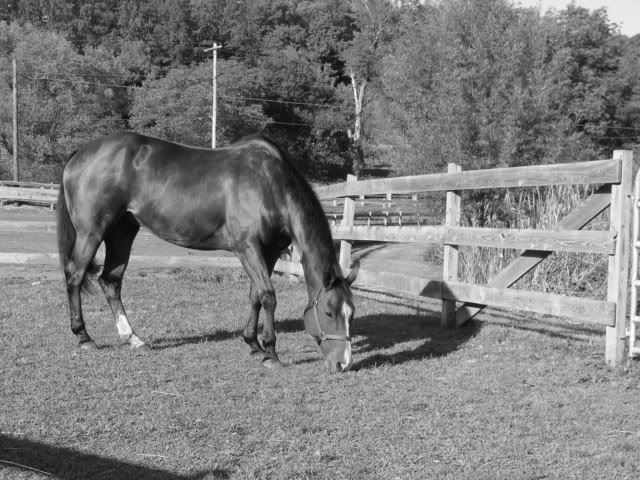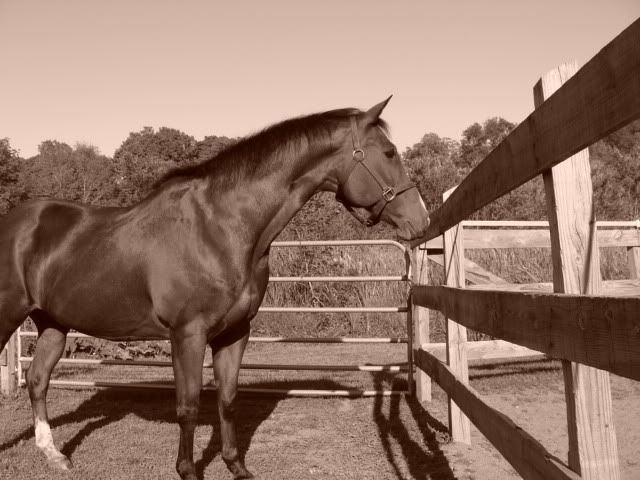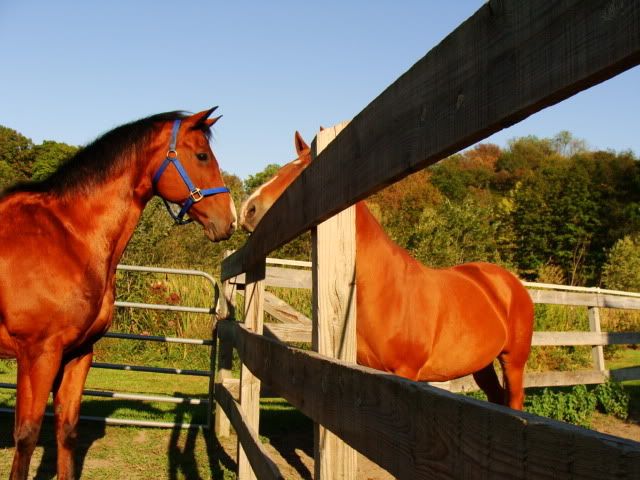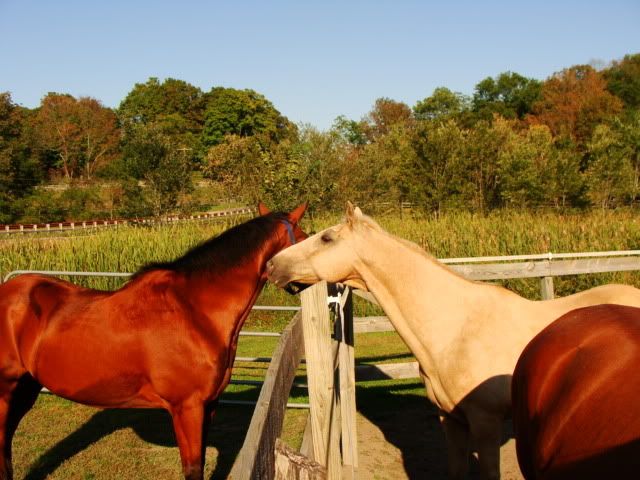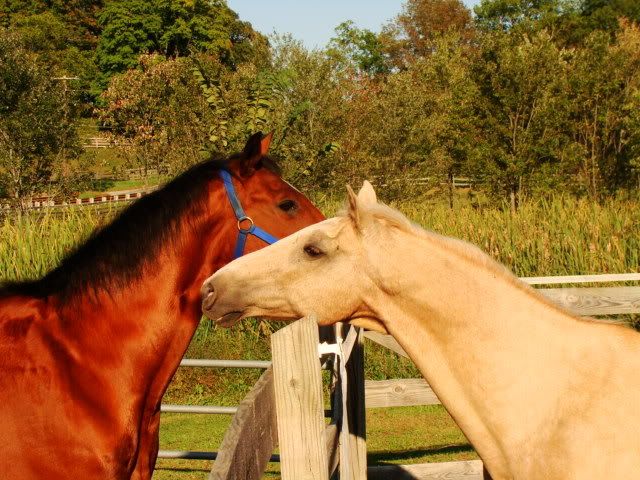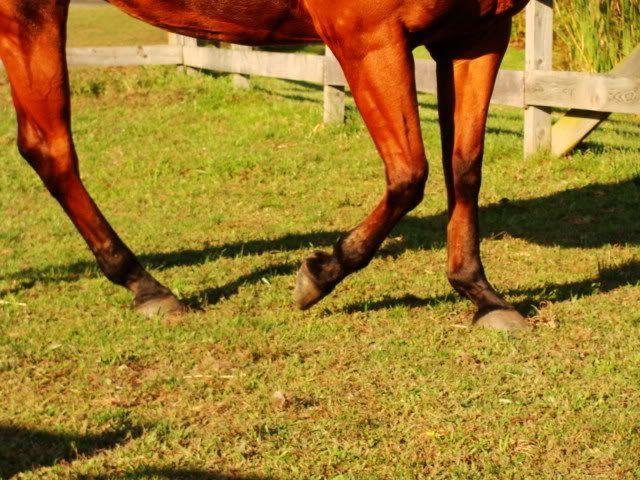 Note: He did NOT get kicked in this picture.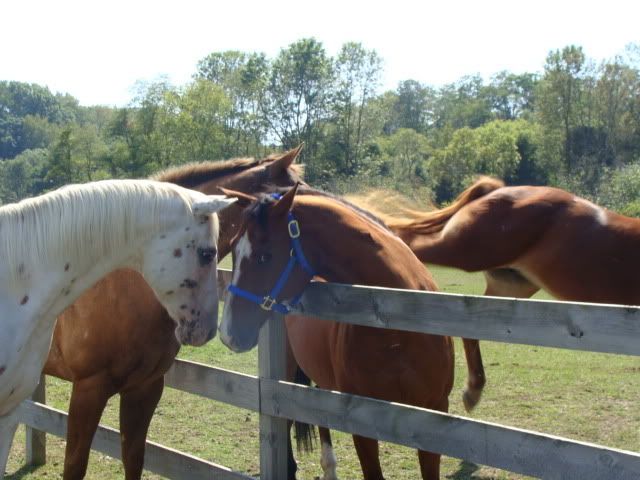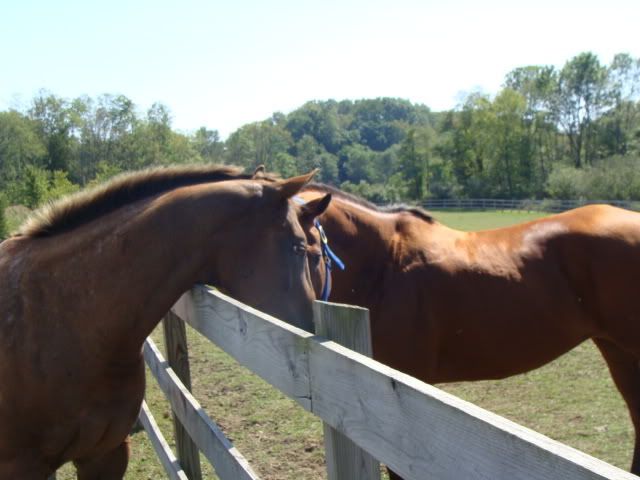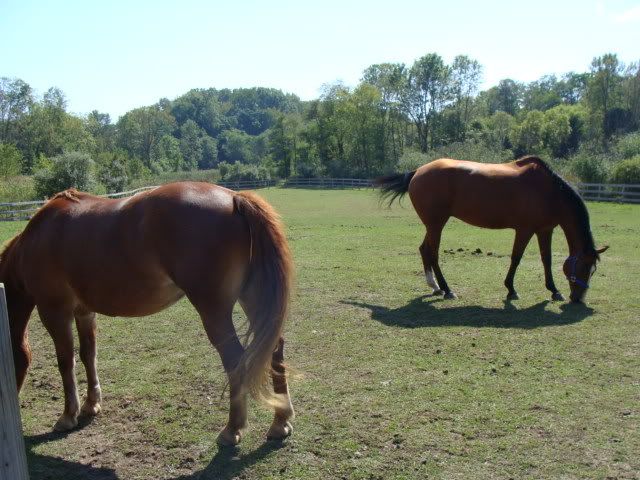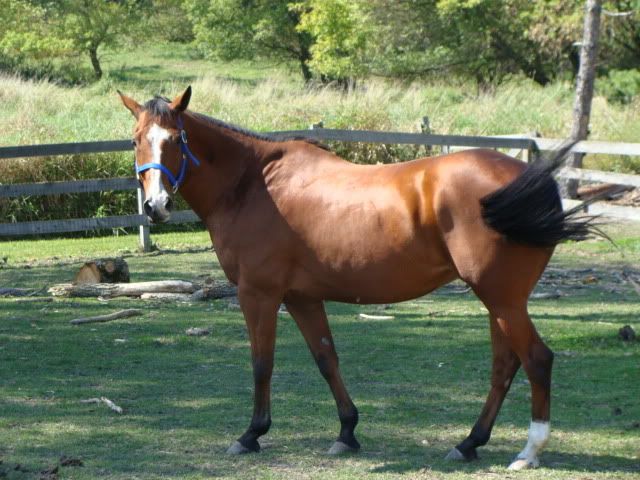 Just a few more :)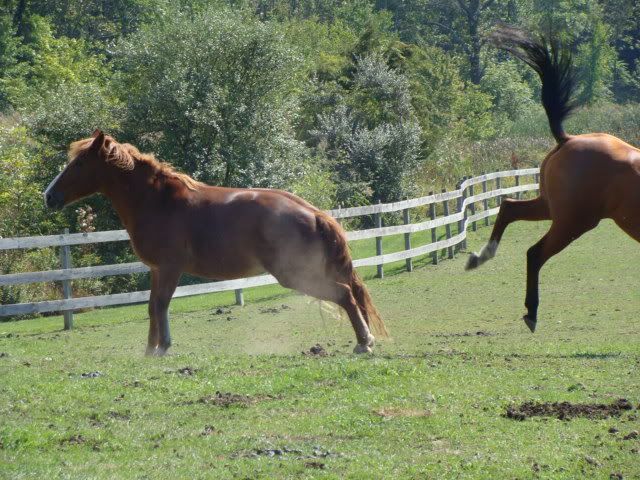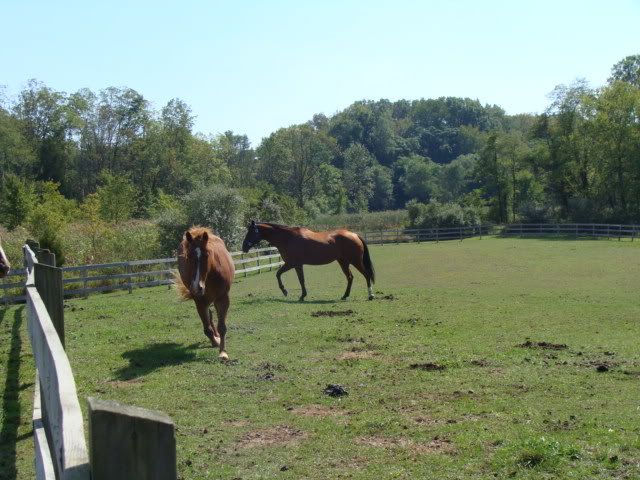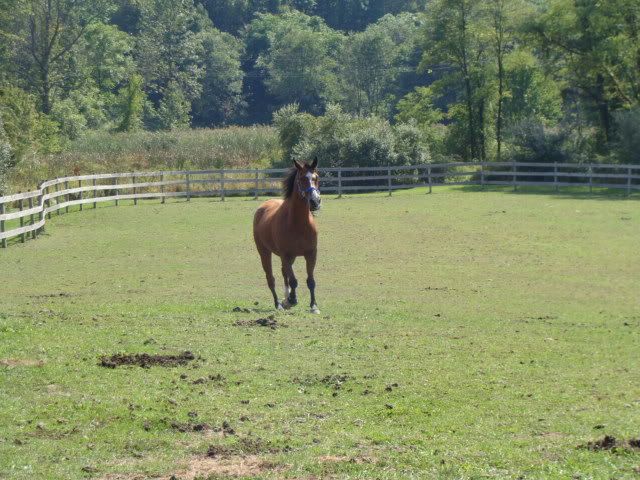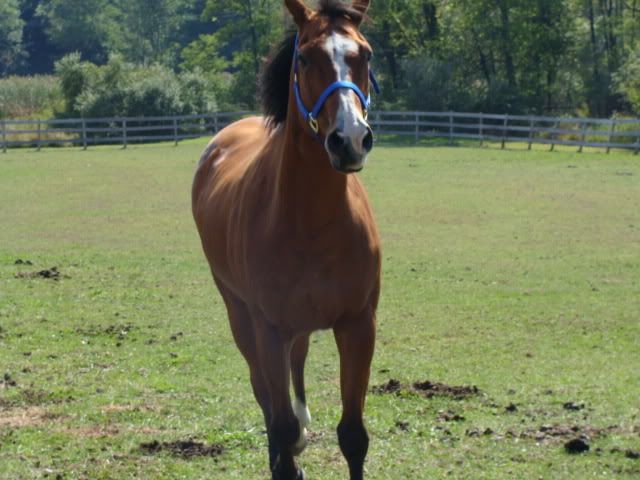 Oooo he's sparkly! We gave Fras and Vida a bath on Sunday. Fras is like Montana, that red color really glows when its super clean. I should have taken some photos. They didn't stay clean too long
---

"Until one has loved an animal, part of one's soul remains unawakened..."
- Anatole France
ooooooooooooh i love him!!!! he loooks like he's gotta lotta spunk :) blue is definitely his color
Appy, he is GORGEOUS!! Oh my gosh, he's sooo beautiful. Picture perfect. I love the pictures of him with Gem and Vega too, too cute.
Thanks for sharing!
---
"'For I know the plans I have for you,' declares the Lord. 'Plans to prosper you and not to harm you, plans to give you a hope and a future'" ~ Jeremiah 29:11
I was amazed with how shiny he looked after his bath. I was just sitting in a chair admiring him. lol

Maureen, you should post pictures of them! I bet they look just as lovely as ever. The second I put Montana out in the paddock (the one where him and the palamino are getting to know each other) the FIRST thing he did was find a spot and roll! Silly ponies!

Lacy, I didn't want his color to be blue because Gem's color is blue, but they are 2 different shades, so things work out, thank goodness! I'm glad I didn't go out and buy an orange or lime green halter... he just wouldn't look as good.

Thanks Jubilee! I adore him! Vega, Gem and Montana are so funny together. For Vega is a love hate relationship, Gem is cool with him and Montana just wants to be friends with everyone. He's a social butterfly! hehe

I can't wait to start working him undersaddle. I am very eager to start it :)
montana is gorgeous! seems like you really love him already! never would have guessed he was 15

hope to see some videos
handsome, handsome boy! Congrats!
---
kickshaw
Justin (qh/tb)
Boo (asb)
I love the picture of him and Mr. Gem! Goodness that is adorable!