---
Waterbrooke Farms home to, Saddlebreds, Morgans, Friesains, Hanerovians, and, Standardbreds.
"You want to jump
what
today?"
Osine was not too thrilled she had to leave her grain on Saturday morning for a lesson.
---
Not everyone can win national titles -- Very few ever compete beyond the local or regional levels, & only the especially fortunate make it onto the world stage
But no one who has ever sat in a saddle has lost
Toby on the day I bought him...
LOL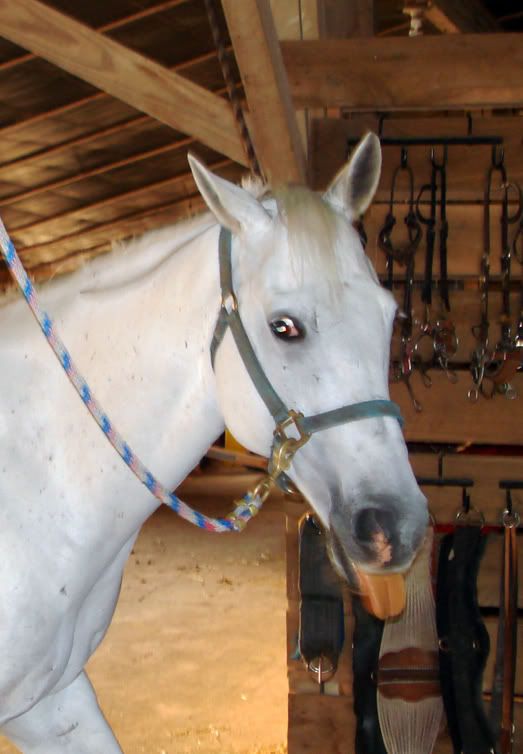 ---
Cocoa - 32 yr old QH, Cherokee - 8 yr old TWH & Toby - 16 yr old QH
R.I.P. Cocoa 4/13/78 - 2/9/11
halarius pics!!!!!!!
---
Ask a mare, tell a gelding, and discuss it with a stallion.