Most of my big horses (as opposed to my minis)
---
Maverick is the haffy yearling, Cheyenne is the chestnut (thoroughbred) with the white face/legs, Braveheart is the bay (Arabian), Renaissance is the solid chestnut (thoroughbred) and Harley is the black (Fell)
To me, it looks like he's flipping someone off with his tail lol!
[IMG]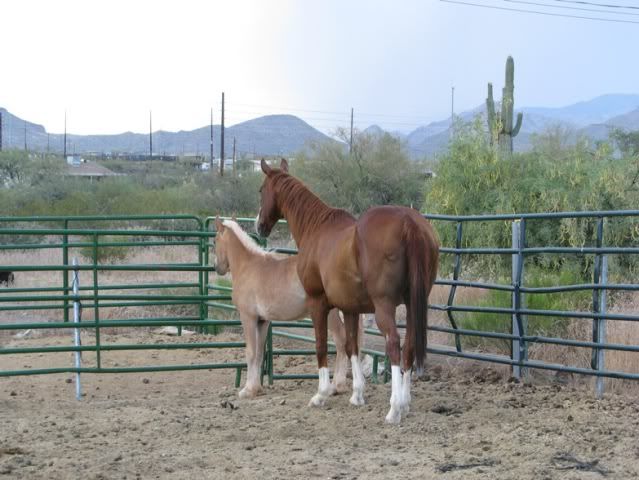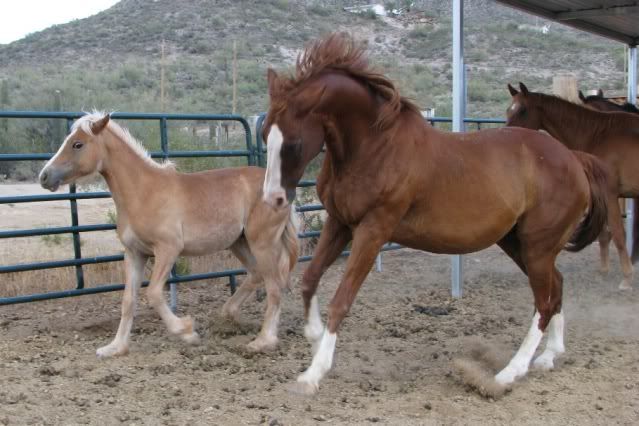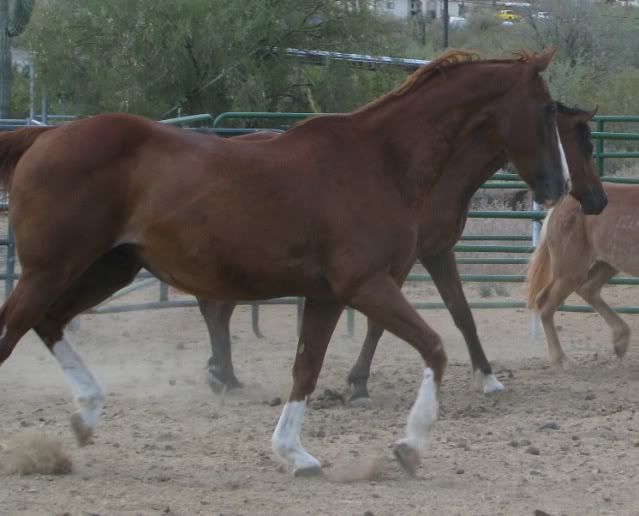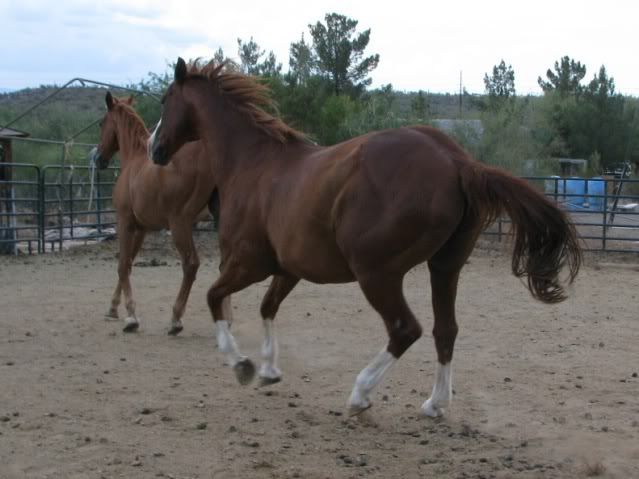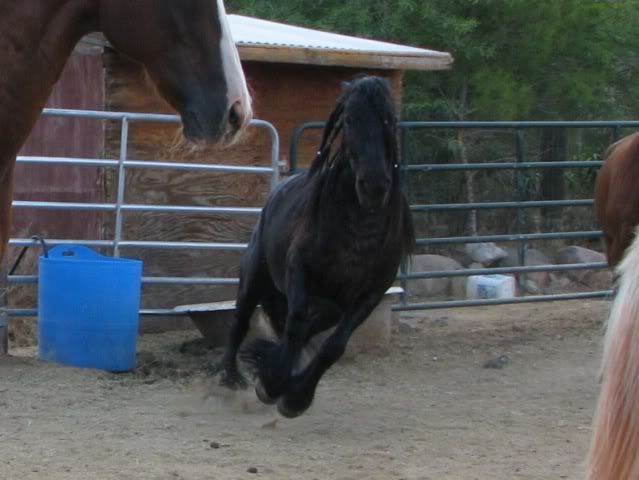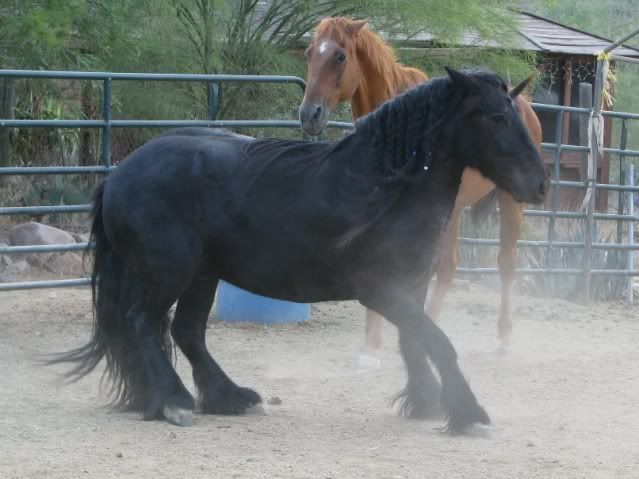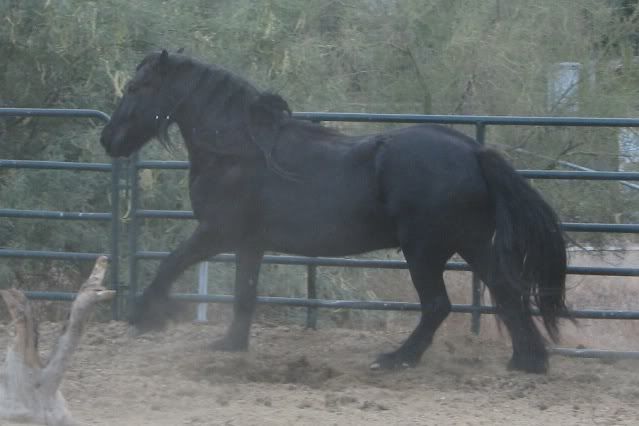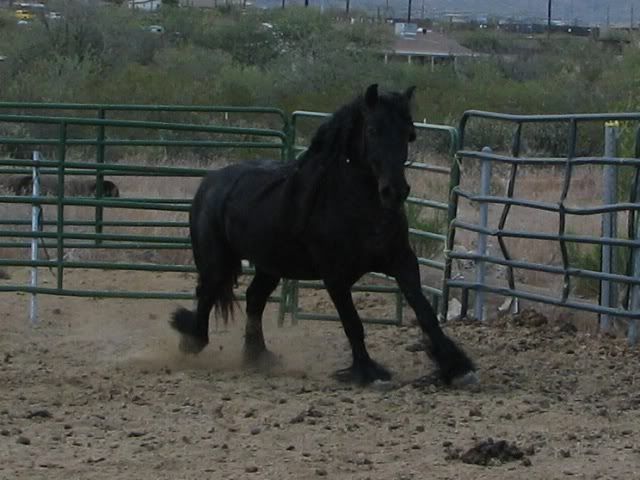 He has a bad sway back, but still sound and happy at 28 years old :)
Harley is beautiful! I have a thing for black horses lol. but they are all gorgeous. 8)
---
Humans are like Slinkies. Practically useless, but still fun to push down the stairs.
I really adore Harley.

Also...

Four whites and a blaze? When you sending THAT to me 'eh?
Thanks :) Harley is quite the character as well hehe :)

And Cheyenne is NEVER EVER EVER leaving me :) My first horse, my horsey soul mate :) I've had him since Feb 8th, 1997. He's 20 now and I love him so much :)
Ooo.. Harley is handsome!
The Haffy yearling is cute!
they look so happy and they are beautiful reallllly beautiful!!!!!!!!
Ceyenne is just stunning! I love Harley as well, he has something about him that just scream "look at me!"

You have great looking horses!