A Mothers Patience
---
Figured I'd share the rest of the sequince.....He was actually stuck there for almost 10 min till she ever so slowly rolled to help him off.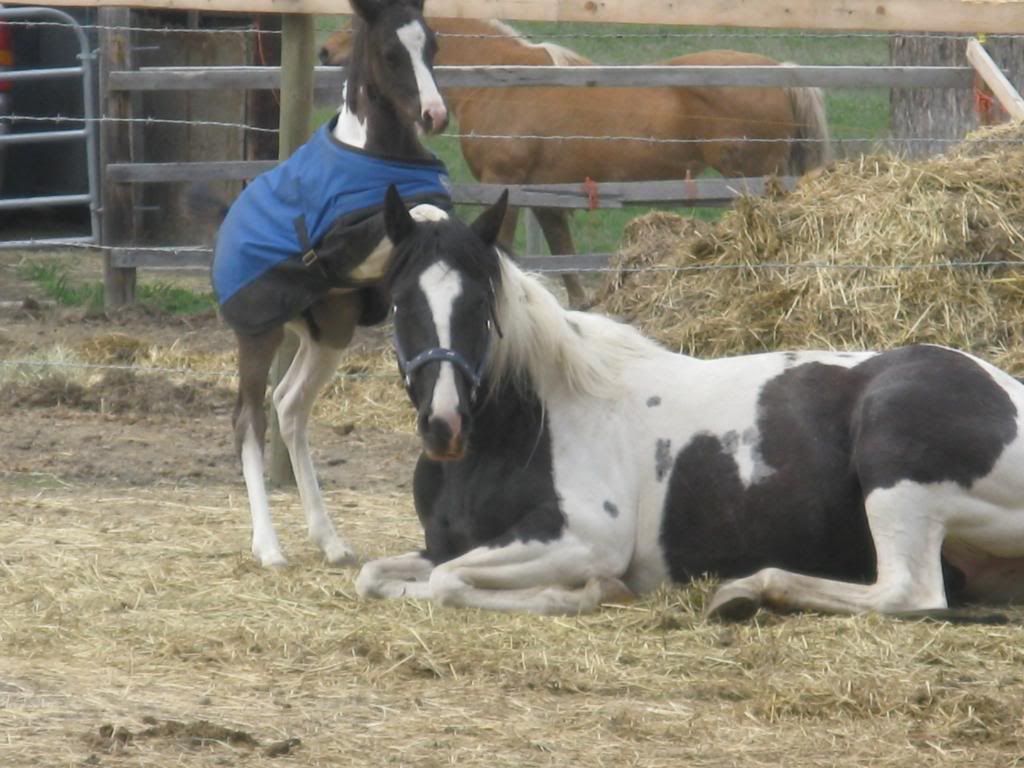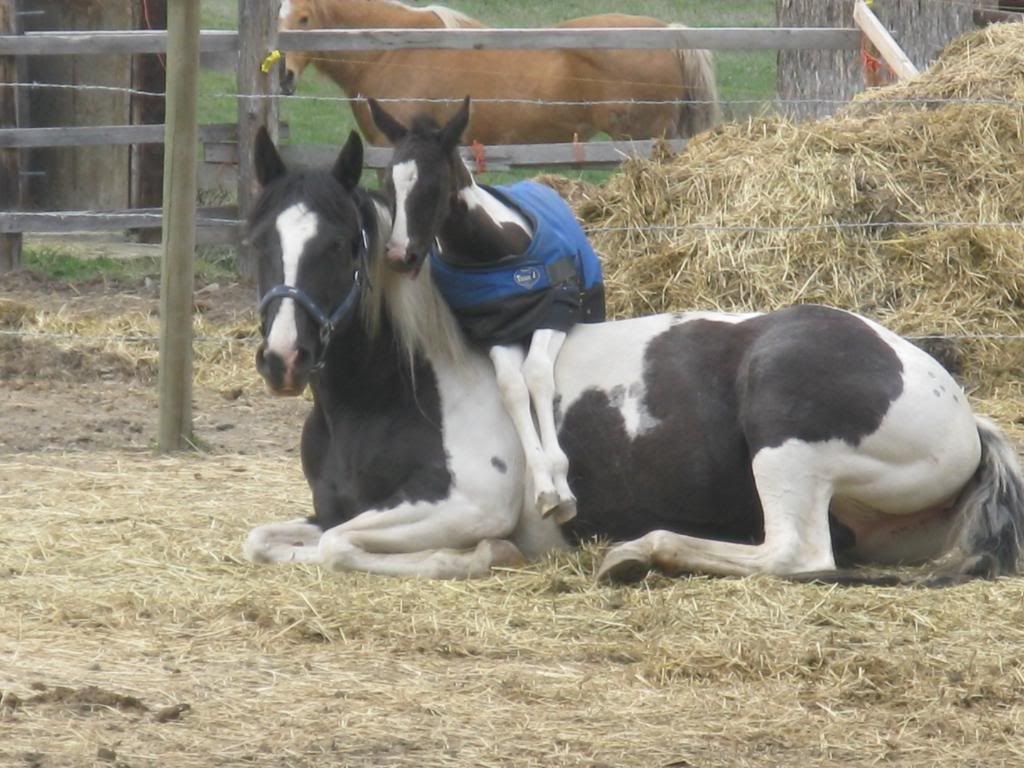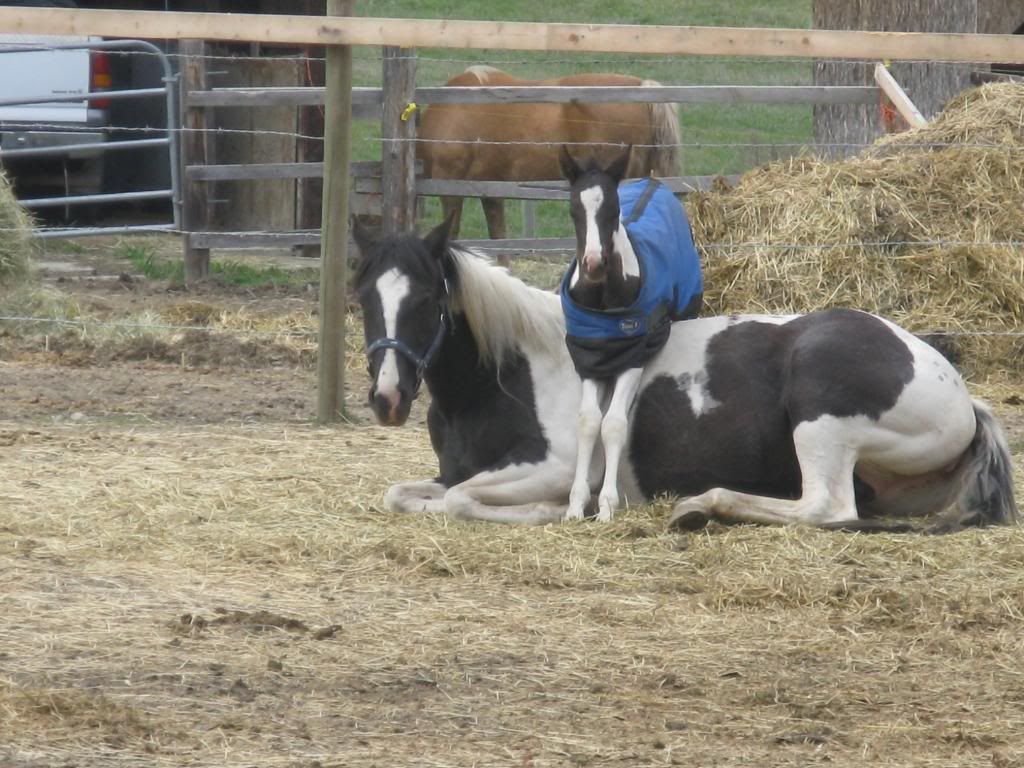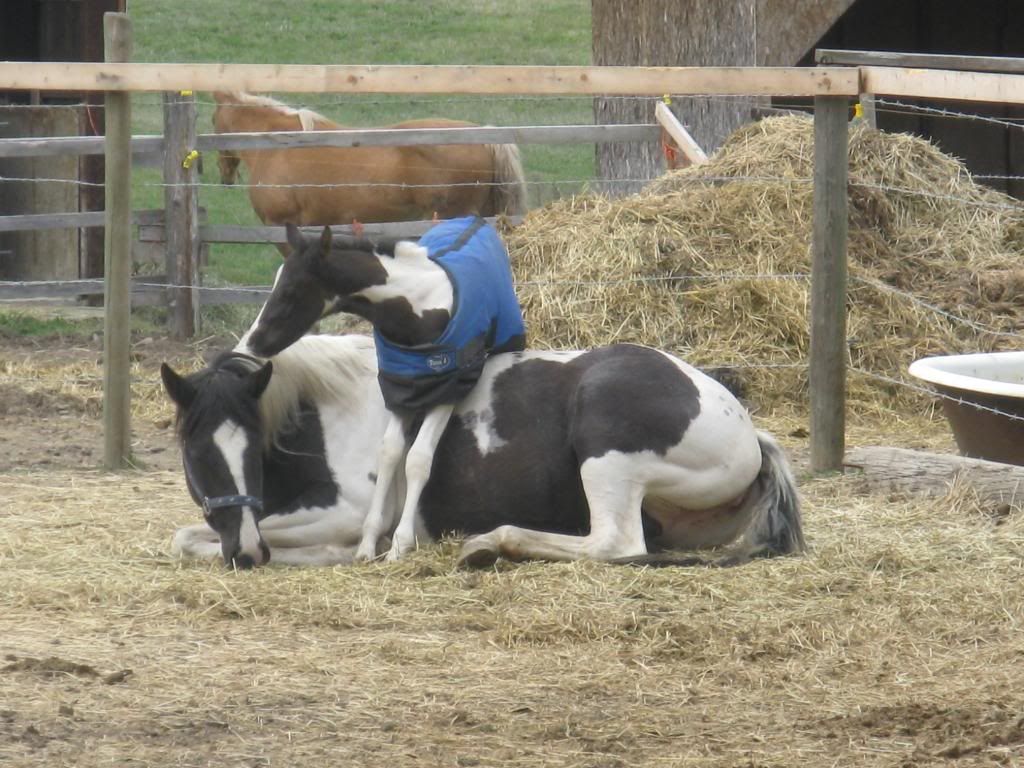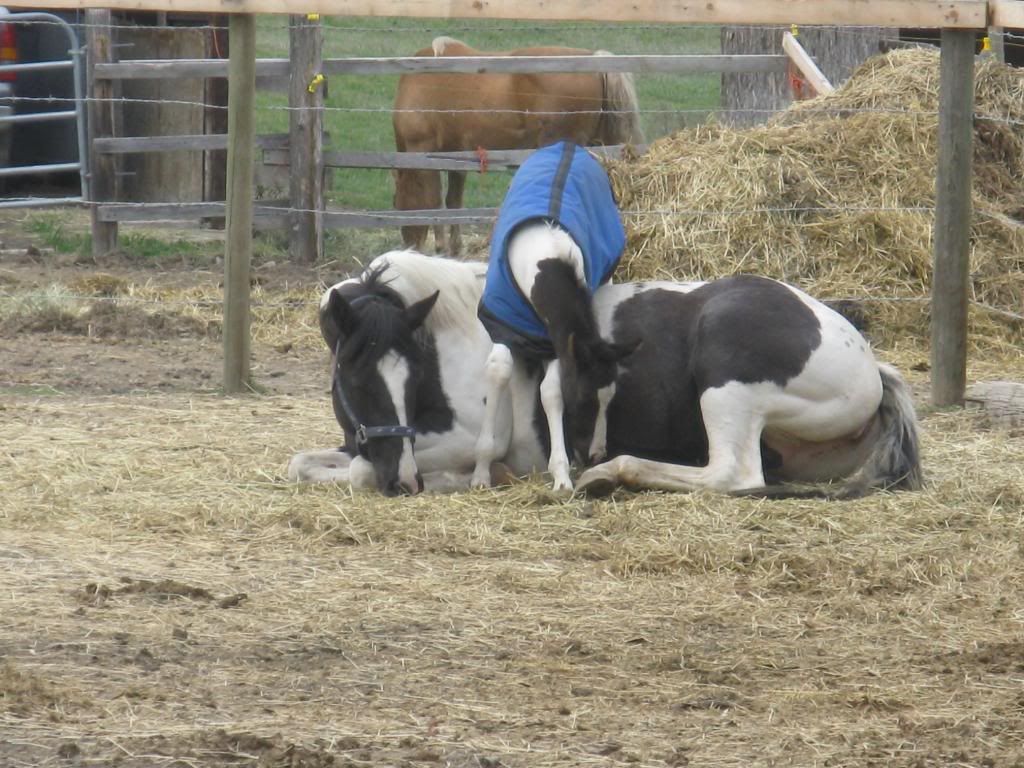 Yearling
Join Date: Feb 2007
Location: In the Phantomof the Opera's lair beneath the Opera Garnier
Posts: 1,112
• Horses:
3
SQUEEE!! That is waaaaay too cute!!! Love his little jacket!
Omgosh, that is the sweetest little thing! I love the photos!!!
---
Sooooo cute!
---
A good horse is worth more than riches. ~ Spanish Proverb
Aweeeeee *squeee* He is adorable !
great snapshots!
---
Whatever course you decide upon, there is always someone to tell you that you are wrong. There are always difficulties arising which tempt you to believe that your critics are right. To map out a course of action and follow it to an end requires courage.