MS Aurelius - Arabian Halter Stallion
---
So, my boy finally made it home! I'm SSOOO excited to have him here!
I get to spend a few months with him before he heads back off to the training barn. Then he'll be gone for several more months... But come back a much better trained horse! LOL
Sorry for the crappy shots.. My camera sucks.
Ms Aurelius Arabian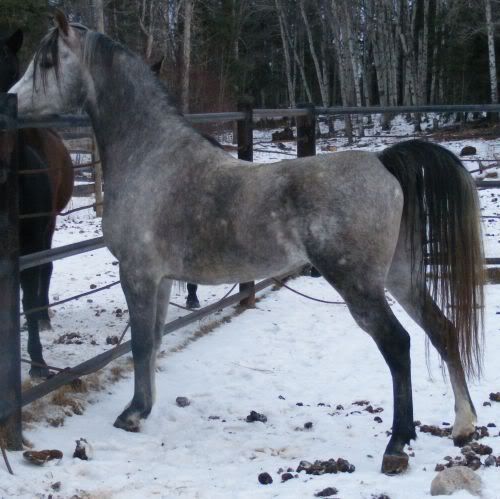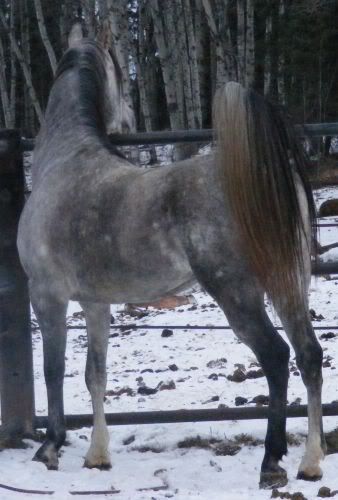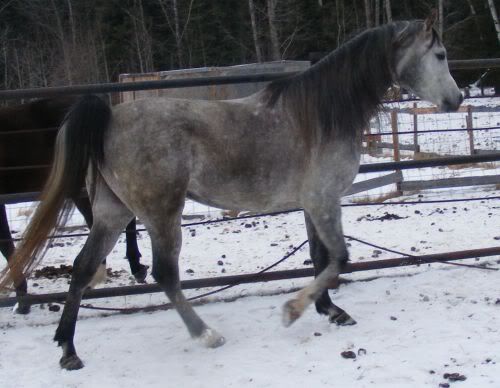 Pretty boy!
---
The wind of heaven is that which blows between a horse's ears. ~Arabian Proverb
Gorgeous!!
---
Being horseless is the pits!!
He's beautiful! Im so jealous.
Posted via Mobile Device
Congrats WS! The last shot is my favorite, love those beefy jaws!
---
Life is like a camera. Focus on what's important, Capture the good times, Develop from the negatives and if things don't work out, Take another shot.
Thansk everyone!

2horses - He will be six in April. :)

MHF - I love them too! They don't tend to, in the halter ring, so I'm surprised he won his Championships as easily as he did. They tend to like a much drier face.
But, he's done halter now, come on the Reining!