Mud rolling! Feel free to add yours
---
We've been in serious drought conditions (you can't tell by the AWESOMELY irrigated fields we get where we board)
... but we finally got a sprinkling of rain!
Here's the result...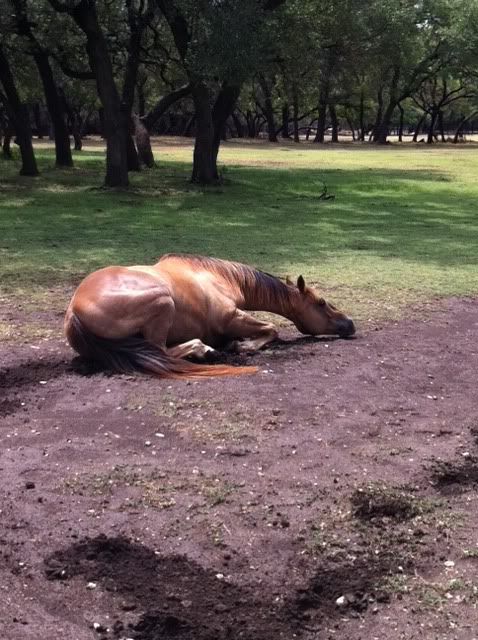 Banned
Join Date: Jul 2009
Location: In a land far far away, or so I wish.
Posts: 12,825
• Horses: 0
awe so cute. seems to be enjoying it!! i dont have any outside ones but Cody does enjoy his roles!!! though this particually role was after i spend 45 minuits grooming the mud ball!! brat. teehee <3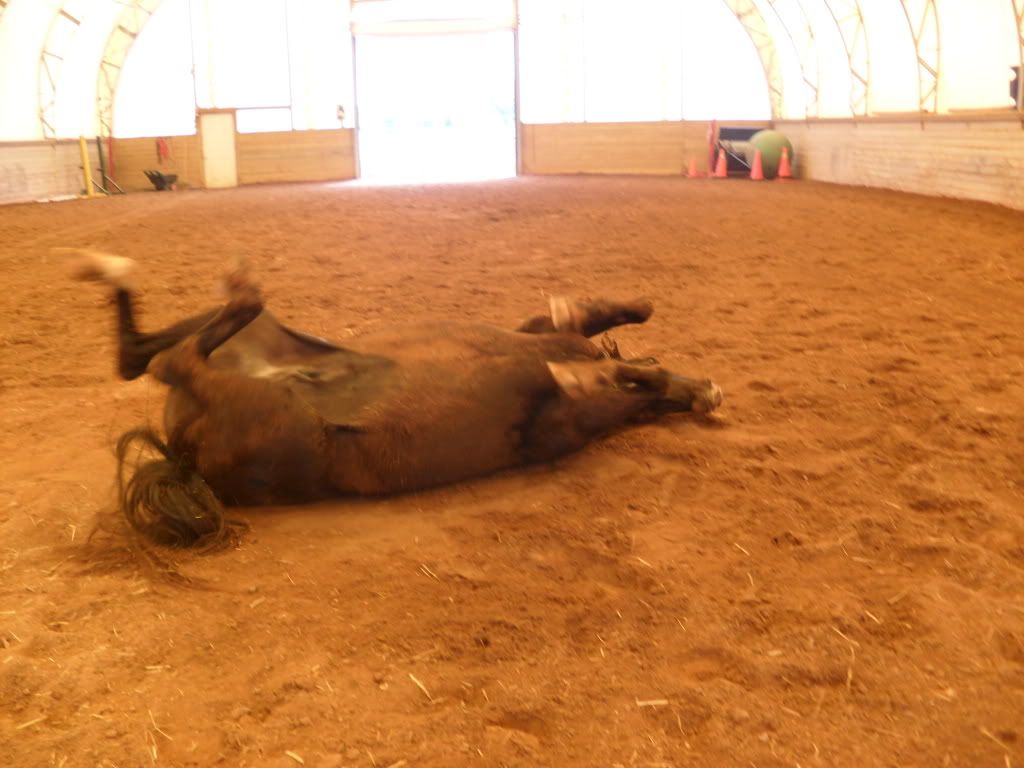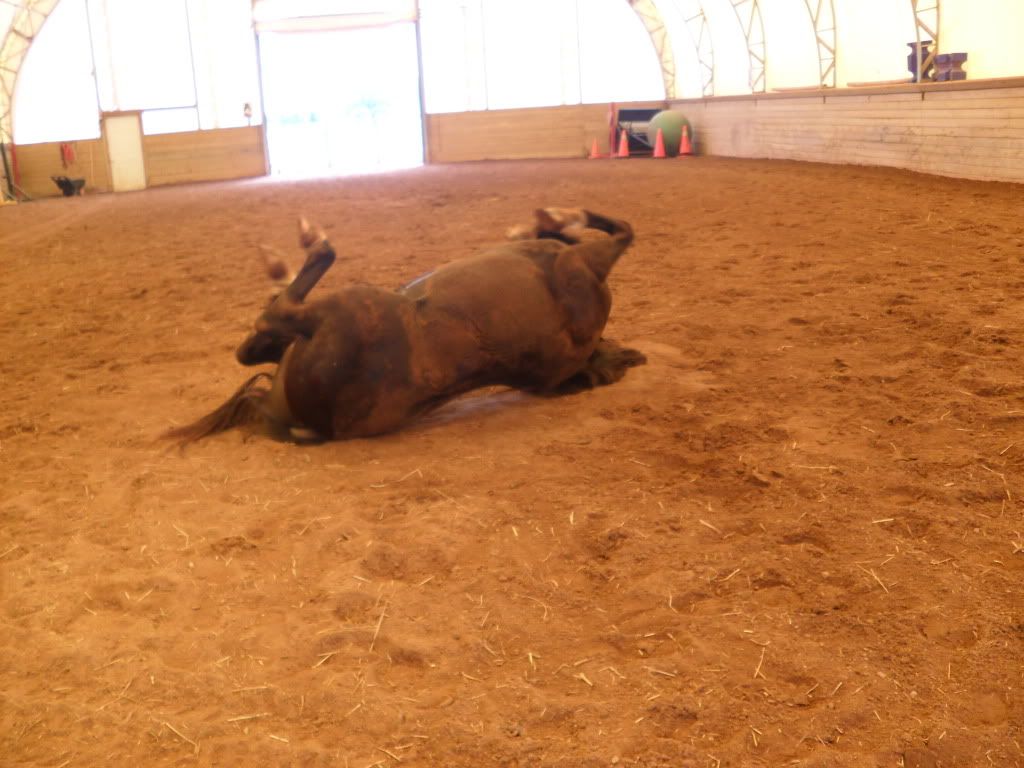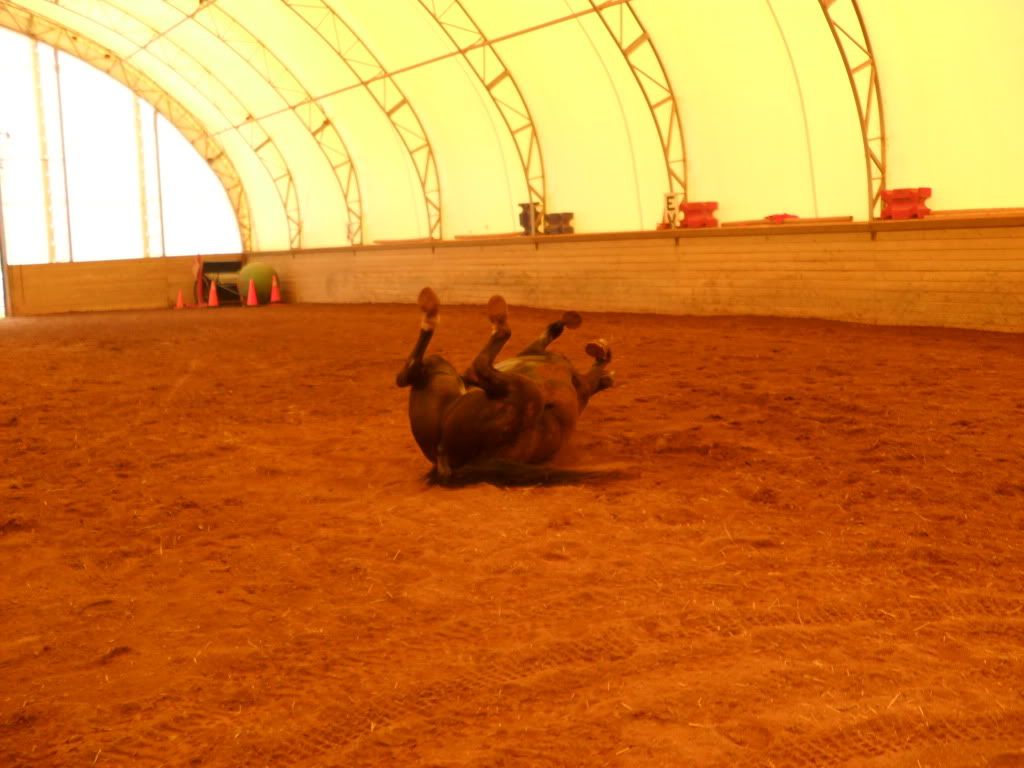 My perch fillie, Jozie, rolls in the sand arena EVERYTIME she's in it! She loves the cool sand I guess.
and Sampson always rolls right after I bathe him! Luckily I keep a fly sheet on him! :)
Ezra does too(:
---
-Sadie-
Great pics! Guess my guy got tired while rolling.
---
You just have to see your distance...you don't have to like it.
He looks so, well, content.
Wonder what he's dreaming, did his feet move like dogs do?
lol that's exactly how my horse sleeps in the pasture
Posted via Mobile Device
while they aren't technically rolling in mud, I hosed them off after a really long ride and they sort of made their own mud!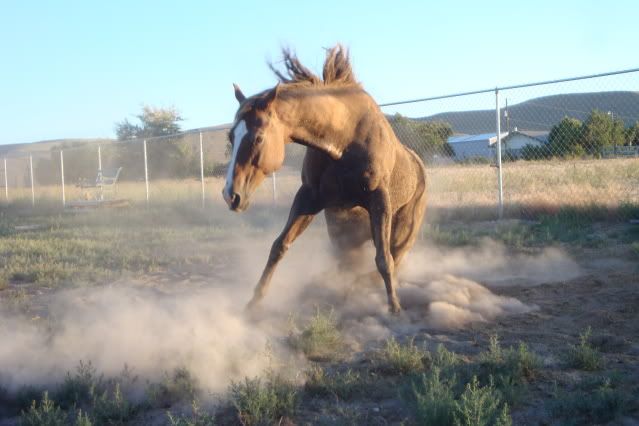 ---
"Horses donít have hard mouths, they have hard, stiff bodies. The softer you can get the horse through his body, the softer he will be in your hands." Clinton Anderson