My 15 month old Clydesdale - how is he looking?
---
I am new to this forum and its wonderful to see so many heavy horse owners!
I have had my boy from the age of 11 months and these photos are from a recent show I took him to. He is my first horse, although iv been riding and around horses since I was about 8 (many moons ago!).
He is now 15 hands (potentially going to reach 18 hands when full grown.
I just wanted to know how he is coming along?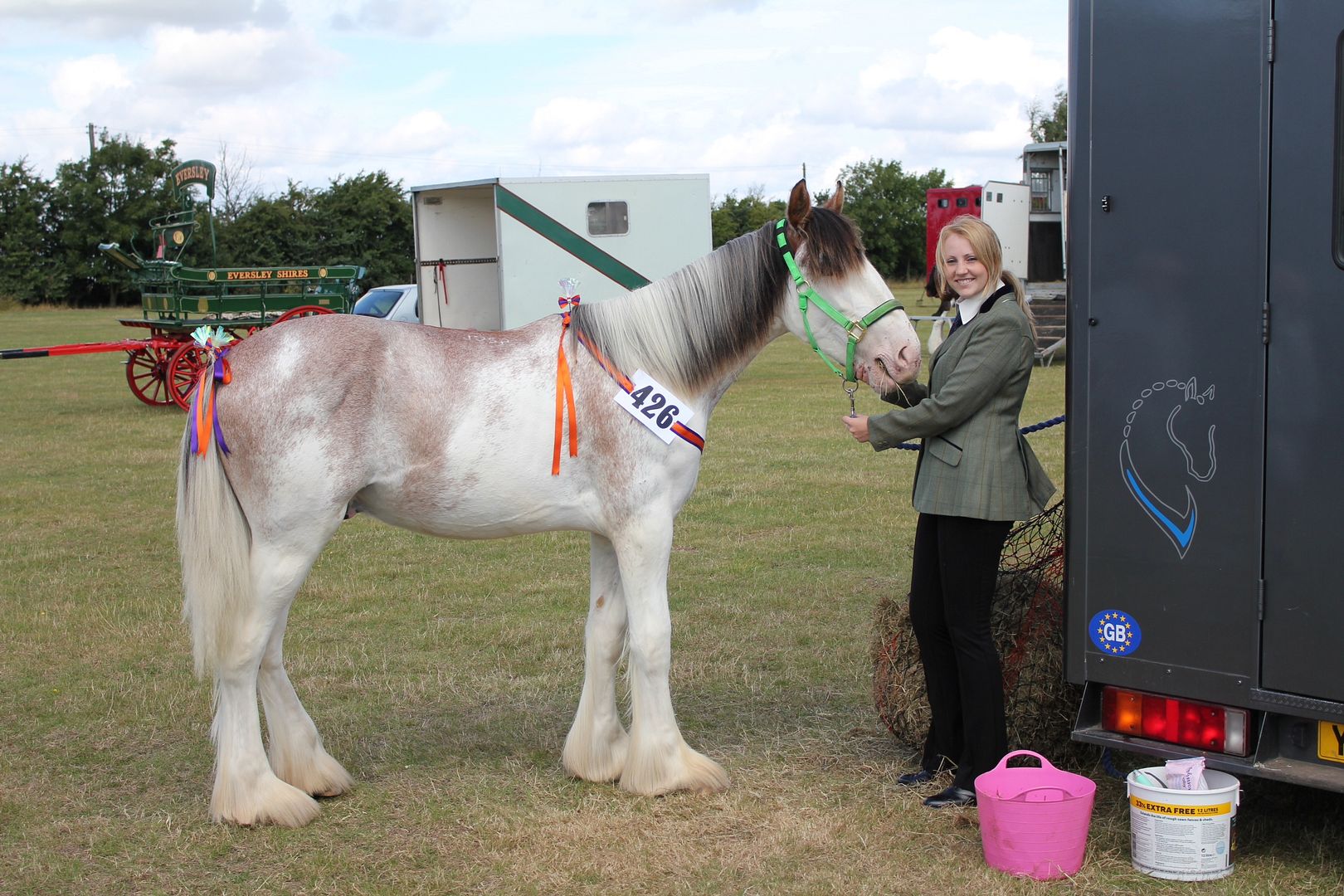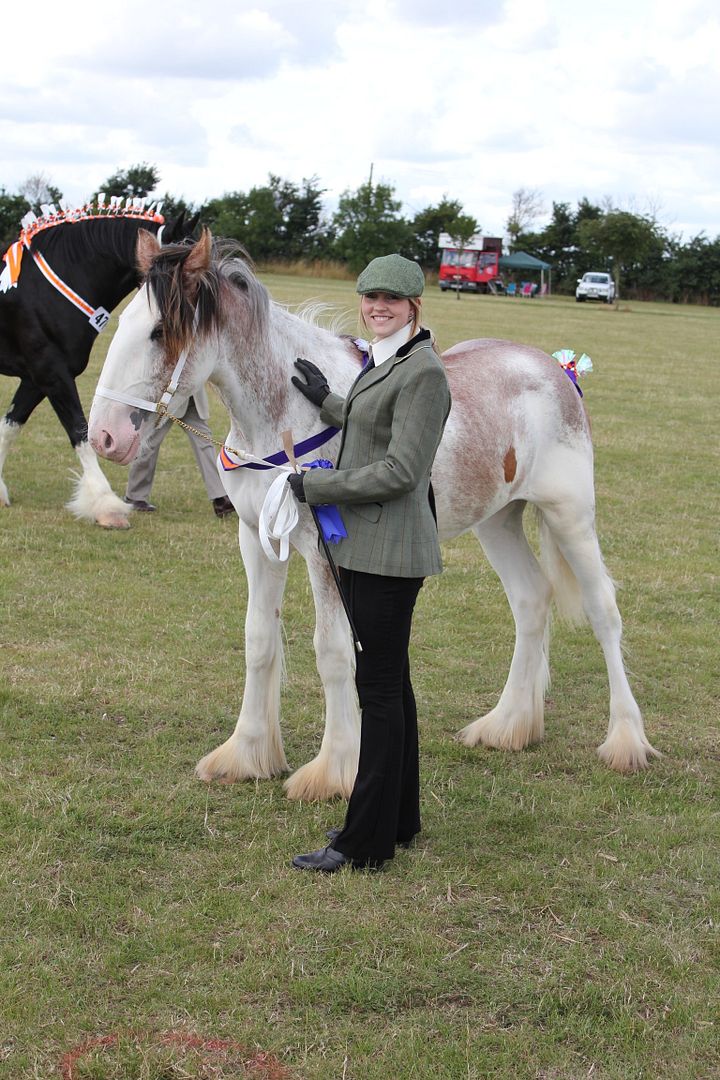 Yearling
Join Date: Sep 2012
Location: Central Western NSW, Australia
Posts: 1,120
• Horses:
4
Apart from the ewe neck, he's a handose, well put together boy.
Id love to see pics one he is out of the awkward yearling phase lol. Hes one handsome guy though :)
Looks good to me!! I've never seen a clyde that color, very cool! Welcome to the forum.
---
Being horseless is the pits!!
Thank you.
Yes he is very gangly at the moment. All head, knees and bum high most of the time! And he has his baby warts on his nose. So all in all a bit 'fugly' looking at the moment.
But he has the temperament to die for, i can do anything with him. I know a guy who has a 6 year old one in a very similar colour and he is just gorgeous. So its nice to see what he will eventually grow into.
He is my pride and joy
your horse is defiantly gunna be stunning when he gets older.. hes so cute!
He's a doll, and such a lovely color! He is in that awkward phase, but he's gonna be a beauty once he grows into himself a little more! (:
Quote:
Apart from the ewe neck, he's a handose, well put together boy.
A lot of draft and draft crosses look like they have ewe necks when they're young simply due to lack of muscling. My 4yo draft cross is finally coming into his neck, but if you'd seen him when I got him as a 2yo, you'd have sworn he was ewe-necked.
Posted via Mobile Device
I think he is doing well from when I first got him at 11 months old: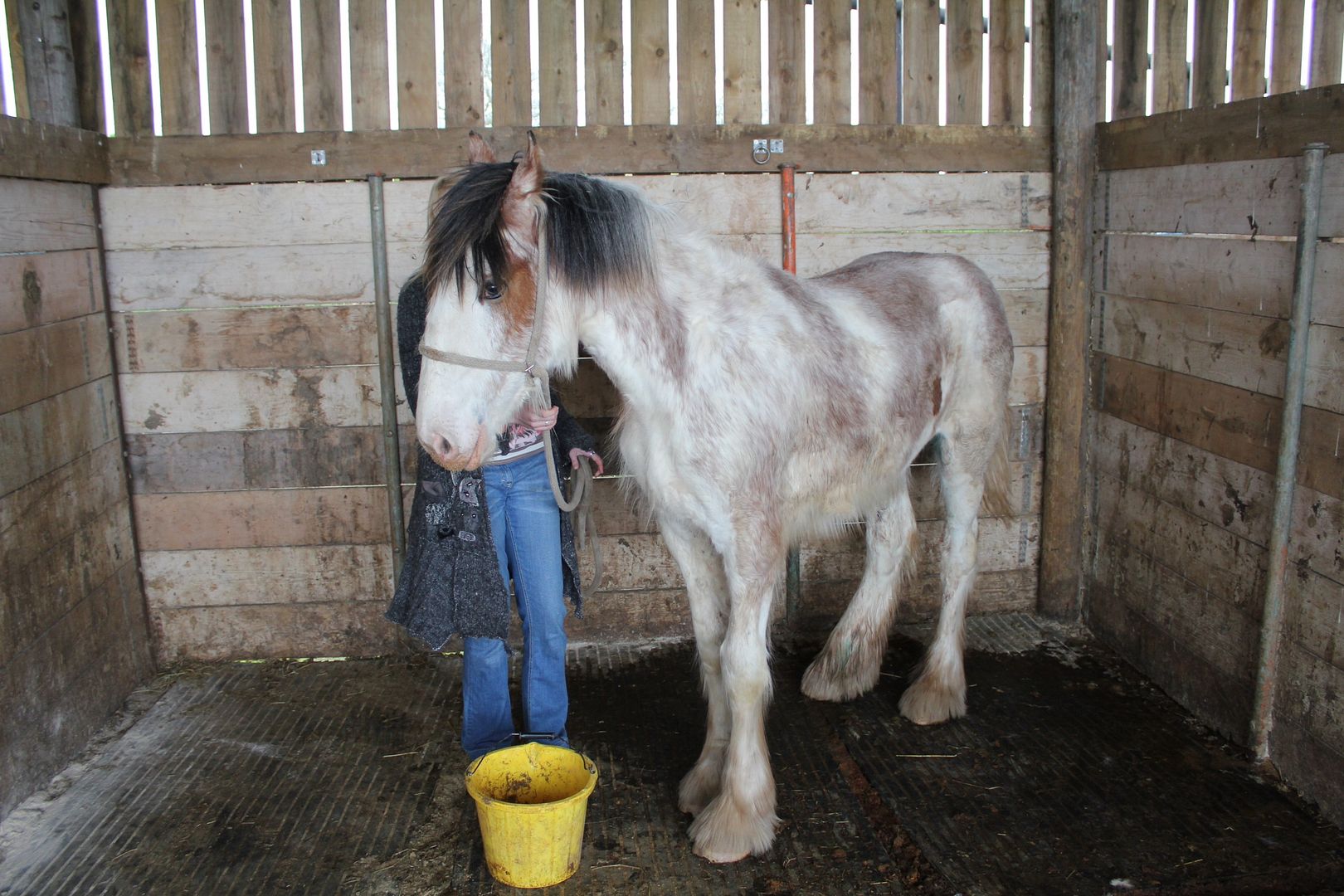 To now at 14 months:
Similar Threads
Thread
Thread Starter
Forum
Replies
Last Post
Clydesdale

Shonee

Draft Horses

6

12-11-2012

05:24 PM

Clydesdale.?

Gleek

Horse Breeds

16

06-17-2012

03:35 AM

Clydesdale I think Not ???

BillyRox

Horse Breeds

53

05-23-2012

01:17 AM

Clydesdale's

CrazyChester

Draft Horses

13

01-30-2009

08:52 PM

Clydesdale

Joe0121

Horse Pictures

0

10-05-2008

11:30 PM