My Arabian sold. Getting Lipizzaner!
---
Hey this is Gustiavo Whisky, The lipizzaner im getting. I live in austria, thats where the spanish riding school is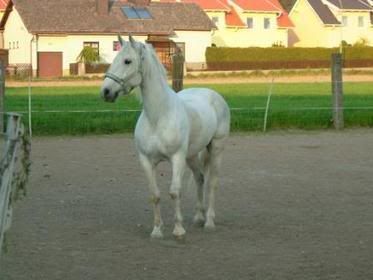 Wow, he's pretty. I love his head. Are you doing dressage with him? How old is he?
He is a looker! What are your future plans for the big old handsome guy?
he is 10.I am planning to get him trained for high dressage. and going into a specail
horse school with him
Sounds wonderful. Post pics of schooling, OK?
sorry, its the only pics i have. im getting him next week