My Arabian Stallion.. New pics today!!!
---
Well, Spencer (ES California Dreamin) is 4 now, doing amazing! I love this boy!!
For those that haven't met my big guy, "Spencer" is a 4 year old Arabian stallion.
He has been my pride and joy since he was a yearling
For you Pedigree guru's here is a link to his ped.
Es California Dreamin Arabian
Amanda Ubell was out today and took some pictures. She brought with her a friend, Renee Lupian-Smulan (a trainer from Sask)
Renee was our "ear gal" but decided she wanted to try Spencer out under saddle although he was green broke back in January/Feb, he has not been ridden since. He was amazing though, like he never had a day off!!!
We had a blast and here are some pics that Amanda took :)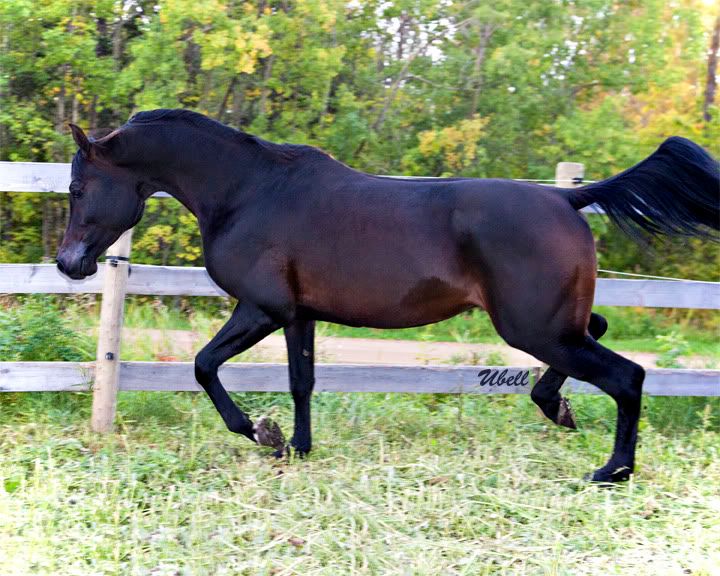 Thanks for letting me share.
I am so happy with this boy, He is such a gem to work with. It took me a long time to find him, then a few more years to grow him up, and he was well worth the wait!!
Kristine
WOW...thats all I have to say...

He is beautiful!!!!
He's amazing! Gorgeous horse ;)
---
"If a horse fails to do something that is because he was not trained to do it. If a horse fails to do something properly that is because he was not trained properly."
www.wildestheartart.com
Thank-you for your comments, I will be sure and pass them along to Spence!!
here are a few more!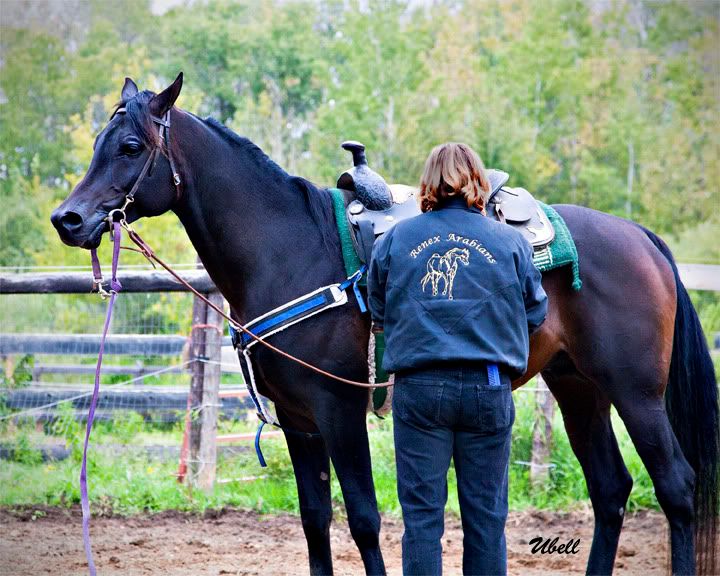 :)... Thanks for letting me share my boy :)
Kristine
does he have any foals on the ground yet?
LOL ! Hey you
I just found this forum today :d Nice to see a familiar face !
Loved the pix amanda took, Spence is looking HOT HOT HOT !
---
Heather Travis &
Spirit Thyme
AHA National TT & PtHA World Champion
Yes, he has quite a few and one exported to Germany! :)
His oldest foals are just yearlings now.
I have been very impressed with what he is siring, great legs, bone, size, type! He has earned the right to keep his jewels :)
Here are a few of them.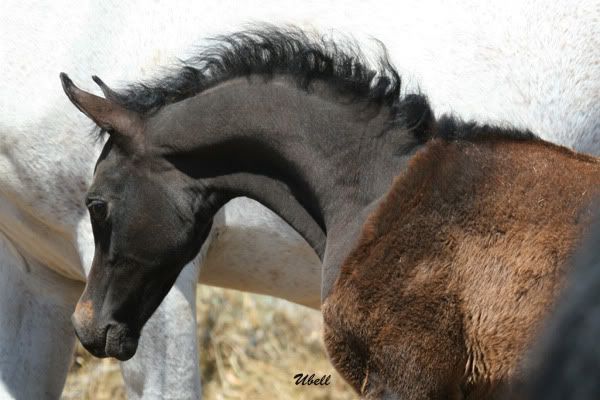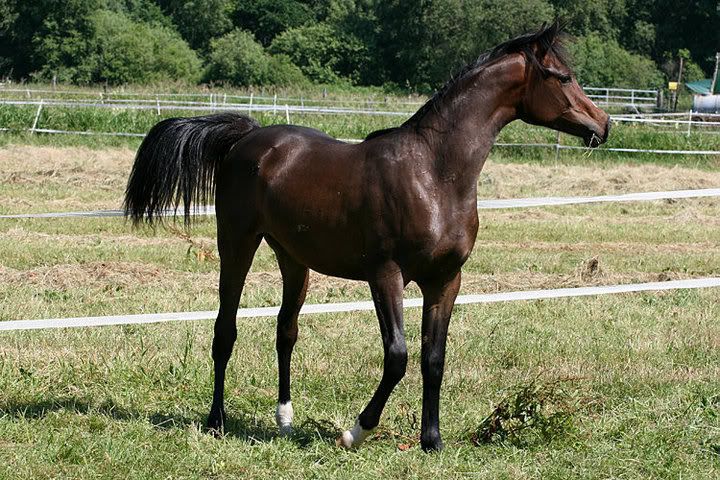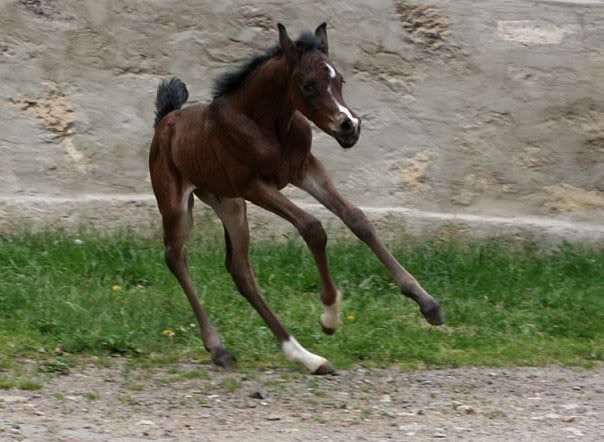 Thanks for letting me share my boy (and his kids) with you :)
Kristine
Heya Heather!!!

Welcome to this forum, it's agreat place :) Glad to see you here :)

Amanda is awesome!!!!

Kristine
Some little beauties eh. It's given tho they are arabians
Would love to take some photos of that stud. What a hunk! I'll have to contact you next time in Edmonton(in a few weeks) and come take some photos for you. He's a really gorgeous boy.