My beautiful AfterFlash!
---
Hey everyone!
Have a few more pics of AfterFlash to show off! He's doing so great and I actually plan to ride him for the first time on Friday.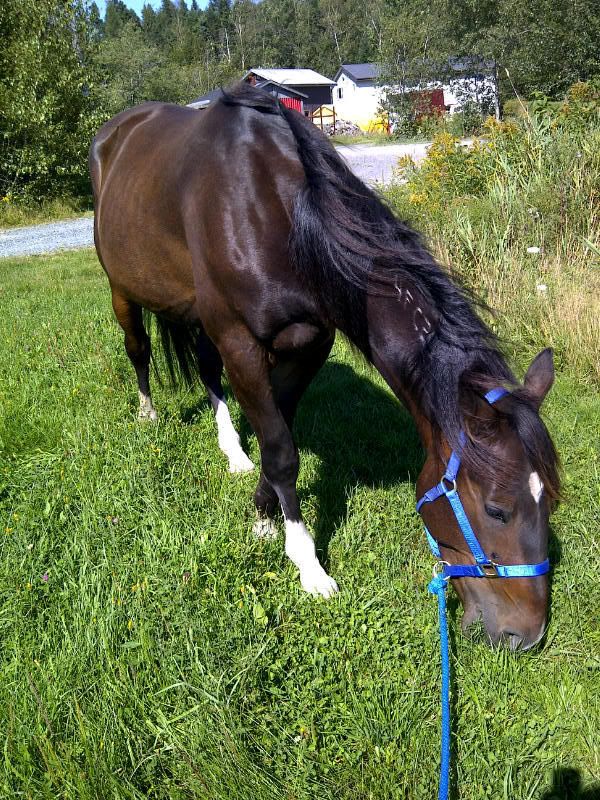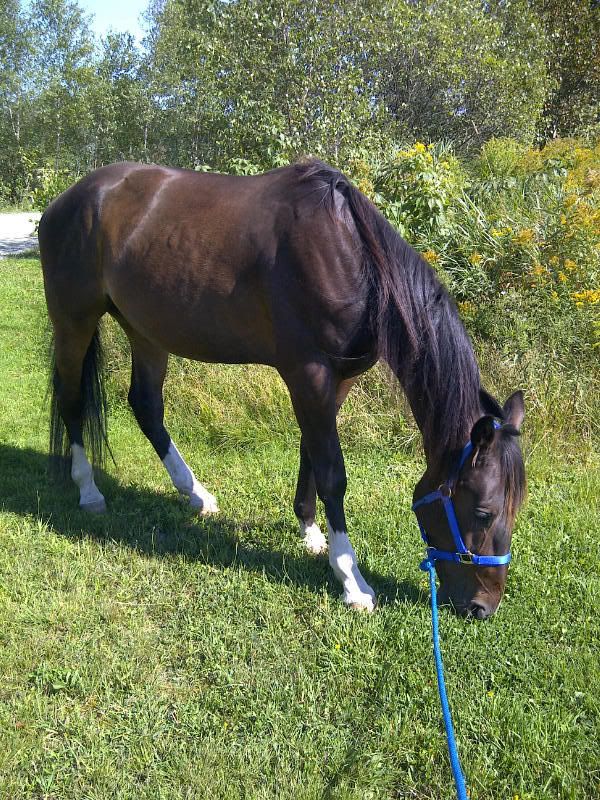 He looks nice and I love the color of his halter, looks good on him!
Very handsome! Hes such a good looking horse! I agree...the blue looks great on him!!
Very cute boy! :)
---
People with true credibility and integrity don't need to tell other people how great they are.
He definately looks flashy in blue doesn't he? His barepad has blue accents, and I plan to get him a blue nylon bridle as well (the one I have now is brown and not very pretty). Tried to find a blue breastplate as well, but couldn't find one anywhere so had to go with brown/ black
.
He's growing like a weed to- should be a big boy when he's done!
i have a blue breast collar my mom may be interested in selling. it should match that blue halter quite nicely, if your interested i will talk to her about it! he is certainly gorgeous in that color. it really makes him "pop"
---

Baby, Sparta, Carmen, Henry, Hooch, Mercedes, Butterscotch
He's very pretty, I love the color of his halter on him, it looks very stunning on him.(:
---
I am in love, with what we are, not what we should be.