My Belated Bithday Gift
---
My Birthday Gift......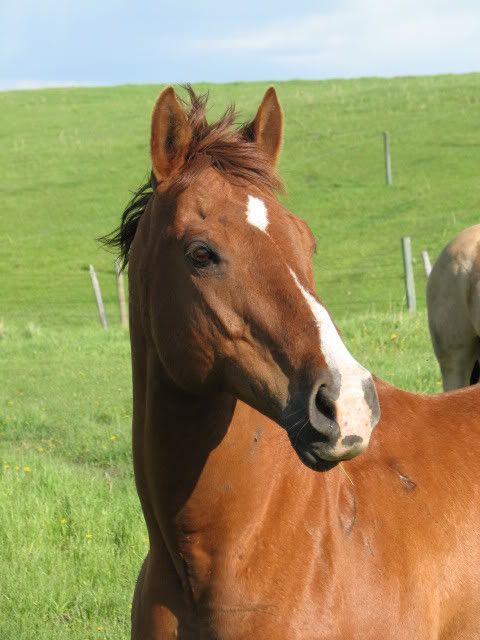 Duke is a 12 year old 15 2 hh QH gelding that has not been ridden in 8 years. I've been riding him and he is doing great. A friend of mine, who I've helped out alot, and her husband decided to give me Duke as a mountian pony for always being there for them.
I don't have him home yet but go over to their house and ride him a couple times a week!
And yes I know I'm spoiled a saddle and a horse for my birthday...lol
A happy birthday indeed! Grats on the phat loot, he looks like a sweetheart :P
omg! i want!!
---
Wow!! Lol, I've always wanted a horse for my birthday!! haha! Yay, I'm happy for you!

His neck looks kind of funny. Maybe its because of the way the picture was taken.
---
Amber.
Opportunity is missed by most people because it is dressed in overalls and looks like work. ~Thomas Edison
Wow he is so beautiful...I'm glad he's doing well so far.
What a fantastic birthday gift, I'm soo jealous LOL!
---
Ride more, worry less.
Nice! that's what I call a wicked birthday gift:) I had another horse for christmas last year
He's gorgeous, congrats!
Thanks everyone! Yeah he is a real sweet boy, comes to his name and all.

M2G Who bought you your horse for Christmas? That's awesome!

GeminiJumper he does have an odd neck but he is not a show pony by any means. He is gelded and will only be my mountian trail horse.