My boy is finally home!
---
My boy arrived today, got calmly off the truck, strolled down the driveway and into a stable until his 'little' friesian friend arrived too. What a dude!!
Quick background - Billy is a yearling (23/10/10) hanoverian gelding by an imported stallion in contention for the London Olympic dressage team - he's a bit lovely!
Some photos from my camera, more to come as the girls get theirs loaded too :)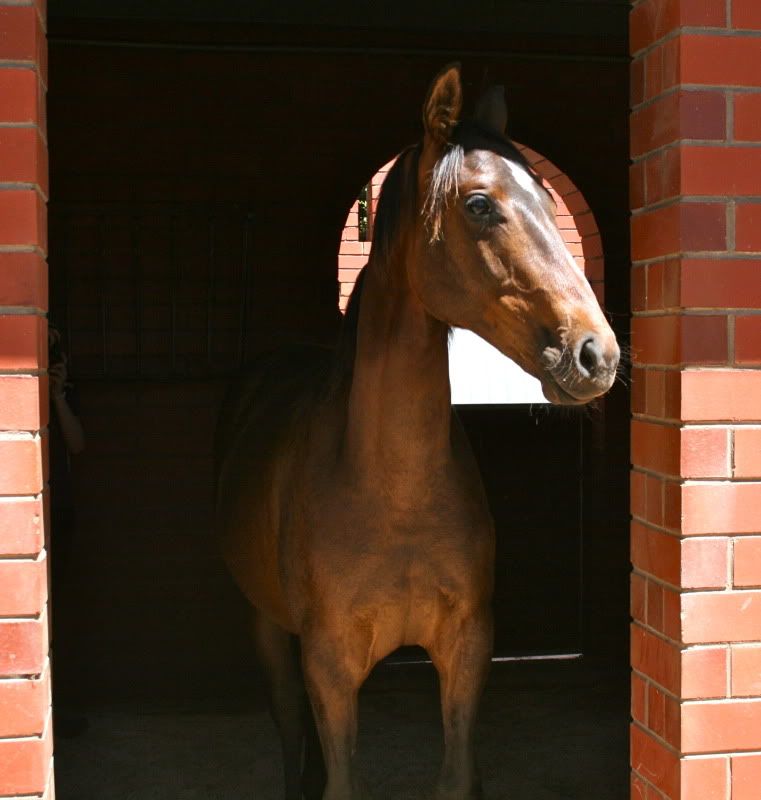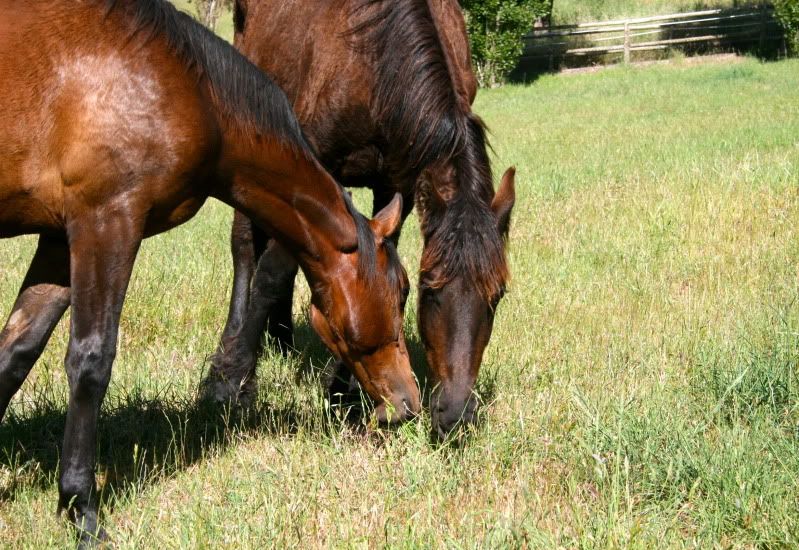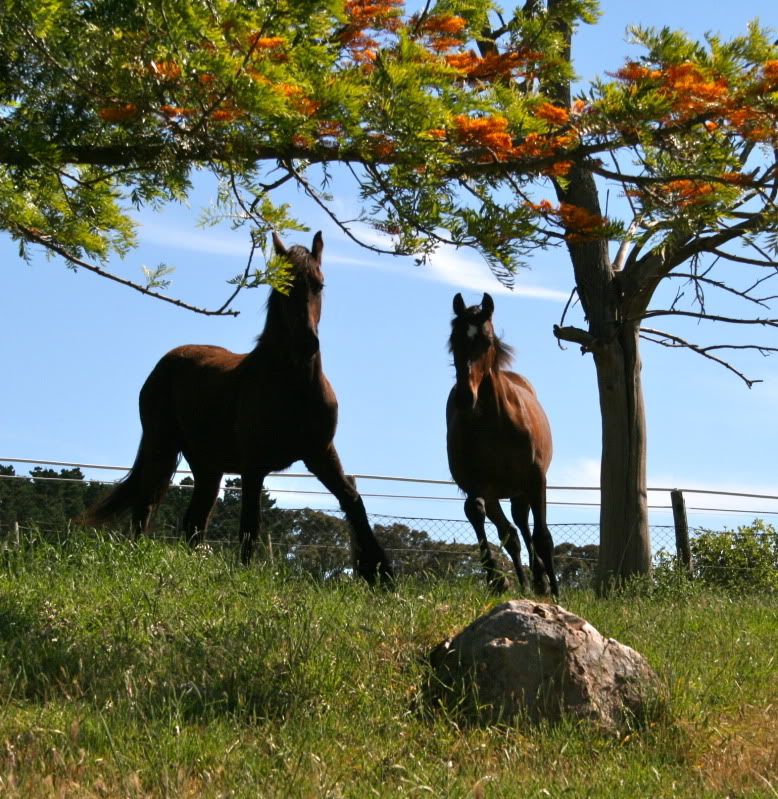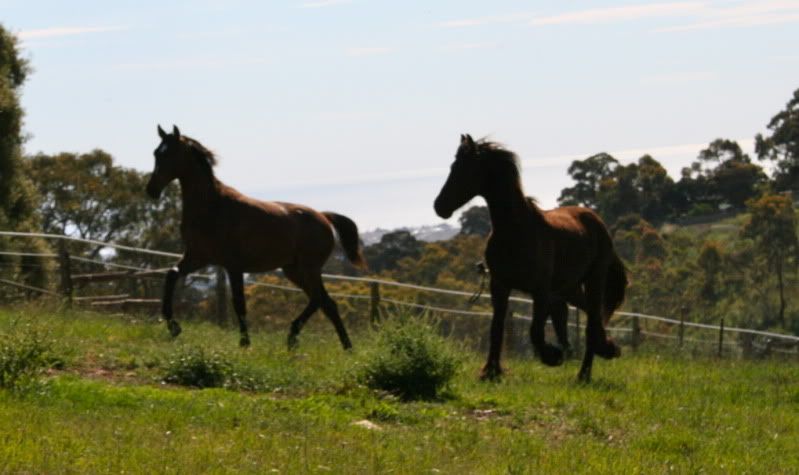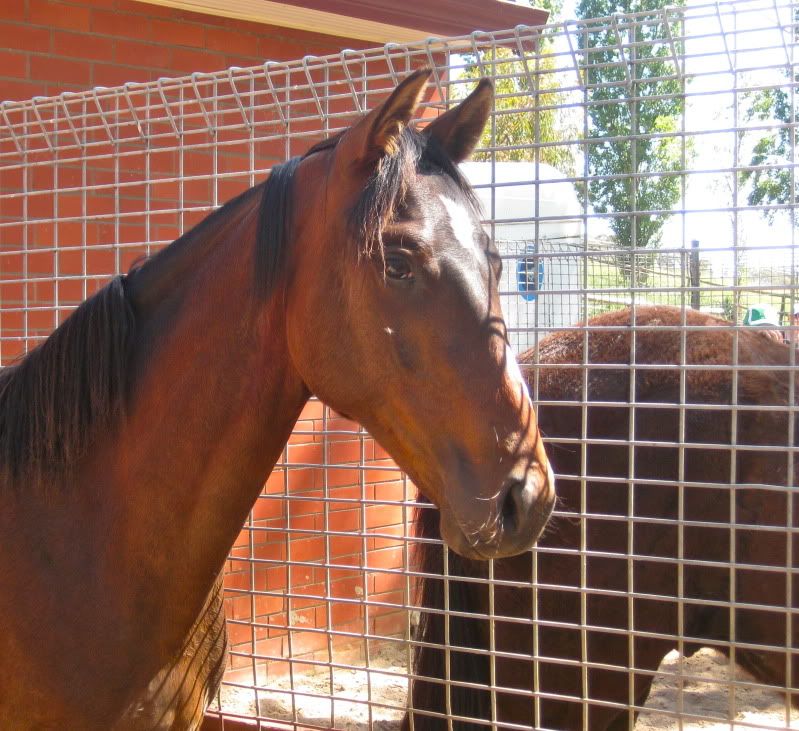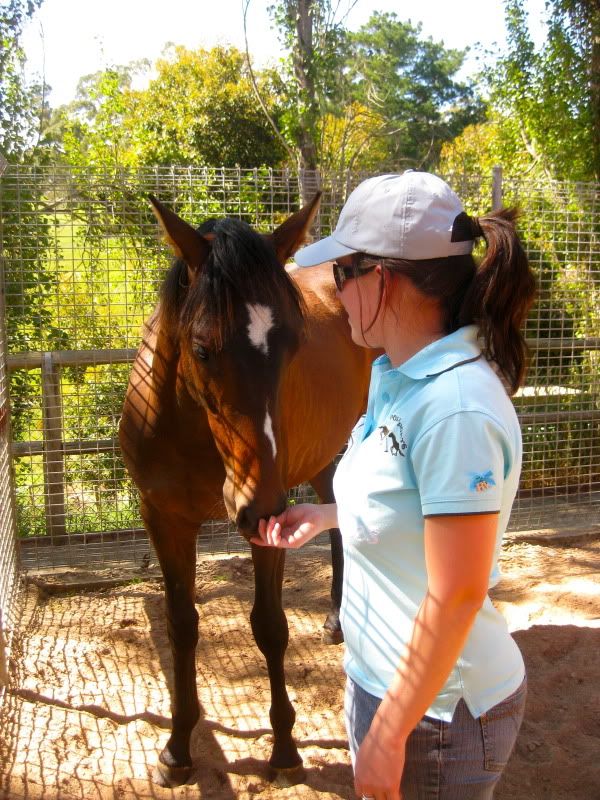 He looks fantastic!! He really is gorgeous!!Great photos! Look forward to more!
So exciting! Congrats Kayty! Looking forward to watching him grow up :)
---
Life is like a camera. Focus on what's important, Capture the good times, Develop from the negatives and if things don't work out, Take another shot.
What a lovely boy!!! Very happy for you.
Trained
Join Date: Sep 2011
Location: Germany- but not German =D
Posts: 5,151
• Horses:
2
I reckon he'll make 15.3hh :P
He is stunning Kayty!! Didn't know what to expect, but glad he travelled well!! I love his face, he's a handsome chao alright and I don't say that often!!

We require updates... every two days minimum xxxx
Wow, he is going to be stunning when he grows up!
The friesian is lovely as well and i LOVE your stable! Sweet!
Congrats!
---
"If a horse fails to do something that is because he was not trained to do it. If a horse fails to do something properly that is because he was not trained properly."
www.wildestheartart.com
Thanks all, I am pretty taken with him :) It's going to be a long 2 years until I can get on though!!

DuffyDuck - don't you DARE say he'll be 15.3hh :O :O Hahahaha he will probably get to 15.3 7/8's with my luck then I'll have to drop a couple of k's off the sale price if he's ever sold, so he'd BETTER make 16hh!!!
Trained
Join Date: Sep 2011
Location: Germany- but not German =D
Posts: 5,151
• Horses:
2
Kayty, I say it because I love you on here!! If he does, I'll chop some leg from Duffy, send it Special Delivery, then you can pop it on the end and we can both have 16hh horses xD xxx
Congrats Kayty - he is gorgeous! Please feel free to send him up here if you get tired of him! =)
hahahaha dont worry DD I'm only messing with you :P