My chameleon horse!
---
Billie's an appy, so she's been roaning out steadily over time. We took some pics recently, and when I was going back through old pics from several years ago, it occurred to me just how MUCH she's roaned.
Before (may 2006)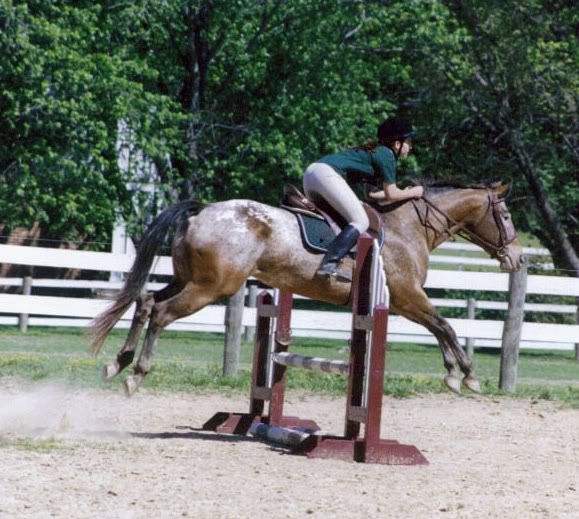 Now (March, 2010)
(forgive the slouchy chair seat please - relaxing!)
Before (Nov, 2006)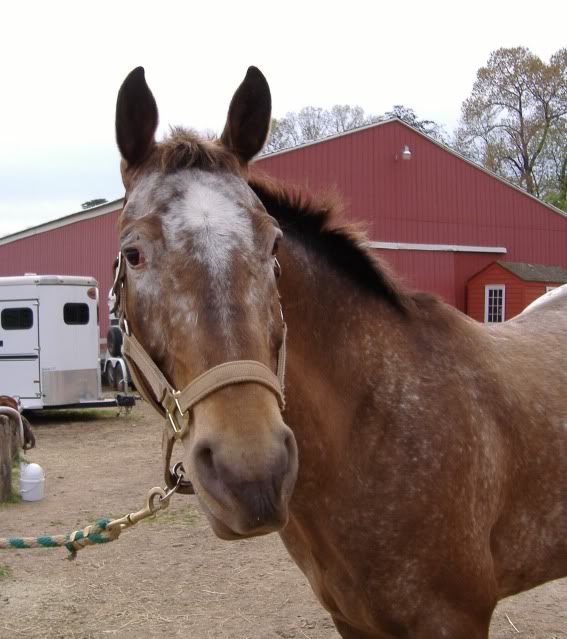 Now (March 2010)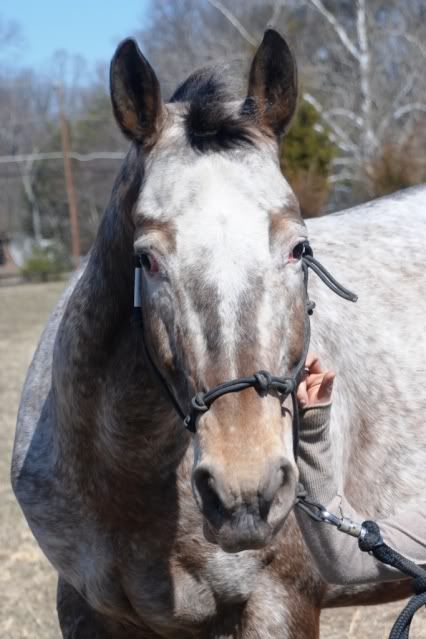 Isn't that amazing!? I honestly didn't even know what Billie's color/coat patter was called until a few months ago, when I was informed that she is a varnish roan appaloosa. Varnish roans can start out looking just like a typical blanket appaloosa, but their coat whitens over time until they are nearly gray with darker points. Is she not adorable?
-GoingNowhere
Wow, its so amazing how the horses can change so much but because it happens gradually you dont notice. She is beautiful, im jealous.
I have a gray horse, and I'm going through the same thing in only a matter of months. When I started working with her, she still had her summer coat, that was back in September last year, and then over the winter, she got a red tinted coat that hid all of her lighter points, and now as she's shedding out, she's definately lighter, and you can see her marble like patterns much much better. Someone commented today who hasn't seen her since Nov. that her patterns were becoming more prominent. It will be interesting to see what she looks like in a couple of years, how much she's lightened out. I'll definately share pictures as I start training her, and hopefully showing her. Your horse is adorable. She looks like a very sweet horse.
She is so adorable! That face just shows off such a sweet nature (:
yeah, she is a sweety! It's totally true - without the pictures, I don't know if I would have noticed the change. Of course if it had happened in just a few months, I bet it would have been much more noticeable!!

-goingnowhere
Wow she really does change a lot as she ages! But she always looks great.
Trained
Join Date: Sep 2007
Location: Hatton Vale, QLD, Australia
Posts: 5,227
• Horses:
7
wow such a change :) she looks like a very sweet girl :)
---
"I whisper but my horse doesnt listen...So I yell!!...He still doesnt listen"
Thats like my old horse Sonya. When she was a foal (I dont have any photos on the computer, only one with her registration papers) she was fully chestnut other then a blanket, 3 socks and a blaze. NOW look at her!!
http://www.horseforum.com/attachment...1&d=1268521442
She just started roaning out. In winter is more white then in summer, when she looks more ranished with the chesnut.
---
and even though horse face has roaned out alot, you can still see her origional face marking (= very pretty
---
Wow, that is amazing! I've never seen anything like it. Billie looks like an absolute sweet-heart.