My childhood horse pics
---
Hi here are a few pics of me and some of the horses we had when i was younger.Sorry about the bad quality the pics are quite old.Here is a pic of me when i was 5 on our horse Barkley.We got him for free because his owner didnt want him anymore.Barkley was a gaited show horse but he was retired when we got him.He died at the age of 30 because his organs gave in.
Next
---
Here is the next horse we had.She is an appaloosa.I was about 11 years old in this pic.Her name was Madonna.We had to sell her because we moved to another town and we didnt have a place to keep her.She was an amazing horse.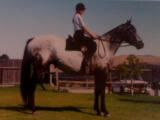 3
---
Here is the 3rd horse we had.She was Madonnas foal.Her name was Buffalow girl.I was 15years old in this picture.She died because she was attacked by a swarm of bees.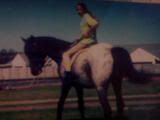 Last
---
Here is the last pic.This was taken about 2years ago.I was 22years old here.This isnt our horse she belongs to the riding school where i use to ride.Her name is Popsie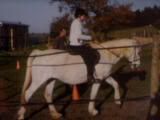 Pic
---
Here is the last pic.It is when i was 21 years old.Here i am on a saddlebred called Jack the Nack Daniels.He is a registered saddlebred.I rode him in the show here and i came 2nd.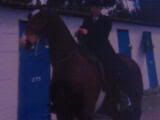 Those are some cute horses
---
I <3 TRAVIS
4 eva!!!
Thanks
---
Thank you very much.I really miss all my horses