my Connemara :)
---
Ok, he's not full Connemara but still has the cutest pony face! His sire is Greystone and he's a 6 yr old, 16H, Connemara/Han-TB. He is the best boy
!! Let me know what you think...
McDougal "MICK"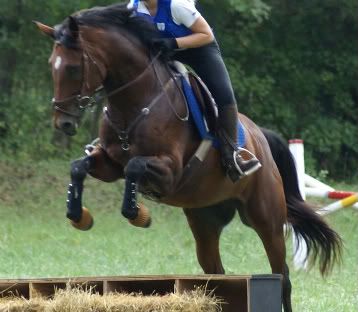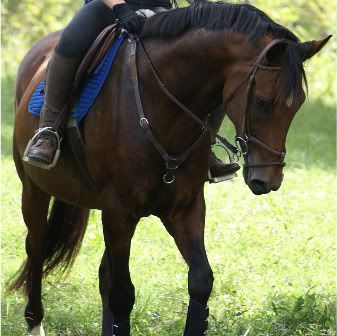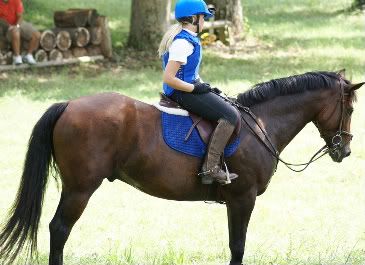 ---
Last edited by edozier1; 01-06-2009 at

09:01 PM

.
hes gorgeous
very eye catching
---
The daughter who won't lift a finger in the house is the same child who cycles madly off in the pouring rain to spend all morning mucking out a stable. ~Samantha Armstrong

thanks so much!! he's a blast
Wow, he is a real handsome boy!
Actually, this wasn't what I expected. I always picture Connemara's as small gray ponies. I can definitely see the TB in him.
---
"'For I know the plans I have for you,' declares the Lord. 'Plans to prosper you and not to harm you, plans to give you a hope and a future'" ~ Jeremiah 29:11
Aww, he is very sweet looking!!! His face reminds me alot of my TB - very sweet, kind, and innocent looking.
He's so adorable!! I love his face, it makes him look like a miniature TB.
I looked at the pics before I read the text and I was like WOW, what a BIG connemara!
He shore is purty! Nice jump pics.
---
Know thyself, know thy horse.
Send him my way!!! Beautiful :)
Wow, he is stunning
I would take him home in a heartbeat!
---
Shaneequah, 1998 gaited Bashkir CurlyxArab mare
Treyue, 1999 3-gaited Icelandic gelding
Loki, 2001-2015 Icelandic gelding
Similar Threads
Thread
Thread Starter
Forum
Replies
Last Post
My Connemara

Erin_And_Jasper

Horse Riding Critique

13

07-08-2008

03:29 PM