My dads horse =]
---
My dad is 59, always wanted horses and finally got himself one.
His name is 2Tone Malone, he is 10 yrs old very well trained. No papers, i donno what he has done in his life besides be a handicapped girls horse. He works out very well for my dad, and my dad loves him! Wakes up extra early in the morning to go and brush him
I come home one day and he is standing in one of my stalls talk about a shocker! Well here he is.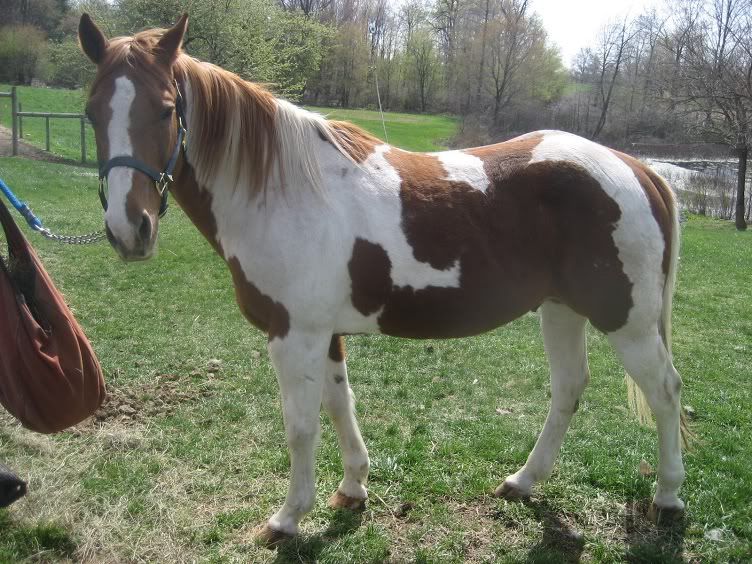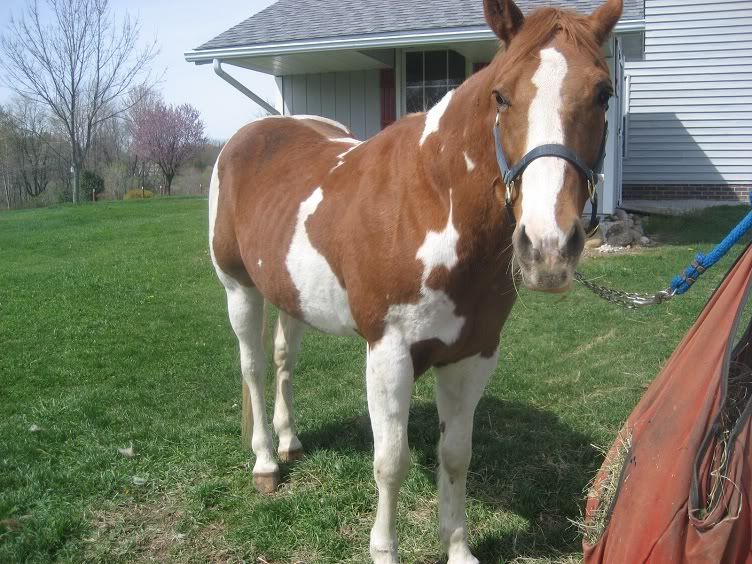 P.s
I know he needs weight, we are working on it.
Aw gorgeous! I love paints! He looks really nice and calm, too.
Beautiful colors. Nice looking horse.
That is so nice :) I bet your dad is so happy, haha. It gives him something to do ;p
*Wipes drool off keyboard* I LOVE HIM!!! He is so pretty!!!
Your dad is a very lucky man to have him!
---
RIP Minnie, 1981-January 15, 2010
RIP Maggie Mae I miss you
What an incredibly handsome horse! You dad is sooo lucky!
---
Thanks! He is super excited about him, he is huge into 4h and wants to take the 4h kids on a trail ride and now he can with his horse! He just recently bought himself a roping saddle and everything. Im glad he finally got a horse for himself, he does so much for everyone else he deserves it =]
Adorable! :p
---
There comes a point in every rider's life when he wonders if it's all worth it. Then one look at the horse, and he realizes - it is.
I love his name, and i love him! Adorable!
---
"Animals are not our whole lives, but they make our lives whole."